Roblox is gaining more and more popularity, and its number of users is increasing drastically every day.
This innovative gaming platform has a unique game creation system that allows players to shape their creative ideas in a game. It also allows them to play & enjoy games developed and programmed by fellow players.
Most of the newly developed games run on high-resolution and FPS. Still, Roblox has a limited frame limit which is quite frustrating. But don't worry at all, as here in this article we have come up with a solution.
Below is a complete guide on FPS Unlocker explaining the meaning, needs, ways to use, and steps of downloading and installing a tried and tested software for fantastic gameplay and an extraordinary gaming experience.
View more: PS1 BIOS: Why Do You Need It?
What is Roblox FPS Unlocker?
Roblox offers a limited frame rate of 60 FPS to the users, which may get frustrating. It also does not provide any setting or option to the users for increasing or decreasing the frame rates in Roblox.
So, in such a case, Roblox FPS Unlocker, a tool, comes to the rescue that allows users to modify and increase the FPS for better performance and a seamless gaming experience.
FPS Unlocker is a genuine software contributed by PhoenixShay, Axstin, and ScobayDo Sky that permits users to remove the default frame limits set by the user.
Keep reading below to gather more information about Roblox FPS Unlocker.
Why do we need an FPS Unlocker?
This Roblox FPS Unlocker is not a cheat or a hack; it is just software that allows users to disable v-sync and frame limiter, which Roblox has enabled.
To all those who don't know, a high rate of FPS while gaming gives a better response time and a minimal input lag, which is essential for competitive gaming.
This program unlocks and removes the limit of 60 FPS and helps the games run smoothly and lag-free. FPS Unlocker on Roblox is also utilized for solving glitches such as; item & gear clipping, wall climbing, flat wall clip, lucky clip, and more.
The increasing and decreasing FPS feature is capped because of two options, i.e., V-Sync and Frame Limiter. If V-Sync is enabled on PC, you cannot change frames past 60, and if you do so, V-Sync will cap back the FPS to 60.
Thus, you need to follow the steps mentioned above and download FPS Unlocker on Roblox on your PC.
Before moving to the steps of downloading FPS Unlocker, we would like to inform you of an essential gaming player software, i.e., Roblox Player, that you should have for sure on your PCs.
What is Roblox Player?
For playing Roblox games on PC, you need to have the Robloxplayer.exe file in your system. This is an executable file that allows gamers to play a wide variety of games without any hindrances.
Roblox Player is a reliable tool and completely free from any malware or virus and will not harm your PC in any way.
How to Download Robloxplayer.exe?
Follow the steps stated below to download robloxplayer.exe and for enjoying a hassle-free gaming experience on PC.
Open your browser and type robloxplayer.exe in the search bar. A website will open. Click on the 'Download EXE' option appearing on the screen.
You will see a dialogue box appearing on the bottom left corner of the screen that will indicate that the downloading process has started.
Click on the ok button on the completion of the installation process.
Now you can enjoy playing games on Roblox. And do various other fantastic kinds of stuff, such as customizing avatars, creating self-designed Roblox clothes, etc.
If you are a newbie and playing Roblox for the first time, you must follow the steps below to learn how to create a Roblox account.
Open https://www.roblox.com.
Mention your date of birth (it should be above 13 years of age).
Type an exciting and unique username that will represent you in the entire gameplay. (Remember not to keep your real name as user names)
Choose a solid eight-character password.
Select your gender.
Click on the 'Sign Up' button to successfully creating a Roblox account.
How to download the FPS Unlocker?
To modify the limited frameset, you need to install and download FPS Unlocker on your PC. Follow the steps given below to perform the same.
In the search bar of your internet browser, type fpsunlocker.net. A web page will open, and click on the 'Download Now' option appearing in the blue box's middle of the screen.
Make sure to download the latest version.
A dialogue box will appear on the bottom left corner of the screen to indicate that the downloading process has started.
Please open the file and extract the rbxfpsunlocker file on the desktop or from where it is easily accessible to you.
After the installation and launching process is complete, click 'Shift + F5' to view and use FPS in gameplay.
Using this tool, you can take the FPS above 100 depending on the RAM of your device and the graphics card.
How to Use the FPS Unlocker?
This fantastic Roblox FPS Unlocker software allows users to modify the preset frame by injecting specific codes and disabling V-Sync and frame limits.
After the downloading process, you can join the game in Roblox and press shift + F5 in the middle of the game; you will notice that a box appears on the top left side of the screen mentioning the frame rates.
Here, in the box, you will find the frame rates locked at 60 FPS. Now, minimize your game, launch the rbxfpsunlocker.exe file, and jump back to your Roblox game.
Again press 'shift + F5' to open the FPS Unlocker screen. You will notice that the FPS level has increased to more than 100. From now onwards, you will start experiencing a smoother interface during gaming.
Final words
As we have reached the end of this article, we would like to share some details that will remove your doubts, if any.
Such as, it is tried and tested that this Roblox FPS Unlocker software works perfectly on a low-end PC that has a built-in graphics card, and in such a device, FPS reach up to 120-140.
If your PC owns a graphic card of more than 512 MB, then you can even increase the FPS up to 200. Some players also have the misconception that by using FPS Unlocker, they might get banned on Roblox.
In the initial days developed this software, players were getting banned. Still, later the developer updated the software and prevented it from auto-ban.
Till now, you must be aware of all the aspects and advantages of using FPS Unlocker on Roblox. This easy-to-use software has lots of benefits and is worth using.
So, what are you waiting for now? Go now and download & install both robloxplayer.exe and fpsunlocker.net on your PC to enjoy a seamless and lag-free gaming experience.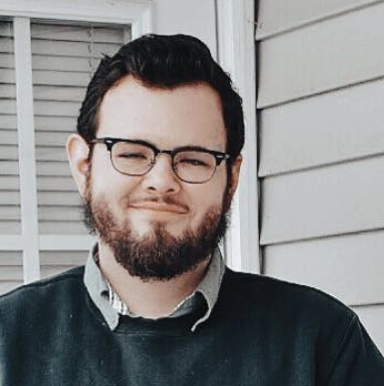 Taylor is a freelance SEO copywriter and blogger. His areas of expertise include technology, pop culture, and marketing.