WhatsApp heavily compresses the photos sent to your contacts. Let's see how to send images and videos at the highest resolution and quality.
Every time you share a photo on WhatsApp by sending it to another contact, it is automatically compressed and transmitted, minimizing its weight.
WhatsApp is primarily an instant messaging app and not a platform for sharing photos and videos.
To reduce the traffic generated by users, WhatsApp images are compressed to be transmitted and received quickly. The application makes no difference between using a WiFi network or the mobile operator's data network.
However, the quality leaves much to be desired and is certainly not even remotely comparable with the original photo.
For viewing on the smartphone screen, this practice can also be fine. Still, if the goal were to send photos on WhatsApp at the original resolution, therefore, with the highest quality, the default behavior of the instant messaging client must be avoided.
WhatsApp reduces photos to 1600 pixels on the long side and does not allow you to send videos larger than 16 MB by choosing the Attach icon (symbol of a small paperclip) and Gallery Camera (see this page ). Also, photos and videos are compressed, giving little weight to the loss of detail present.
By simply zooming in on a photo received on WhatsApp, you will notice the lack of clarity of many details, and the image will immediately be "grainy". Not to mention the fact that if more users "chain" the same photo, the image will be more and more imperfect and far from the quality of the original. We've talked about it a lot in the past – it's a bit like applying JPEG compression to an already compressed image multiple times. The result will be disastrous.
Use WhatsApp to share images at full resolution, without quality loss
It must be said that WhatsApp does not allow you to share only photos and videos with other users but also other file formats. Using a simple trick, it is possible to ensure that images are transmitted on WhatsApp without being resized or compressed.
Regardless of whether you use your mobile operator's Internet connection or your home or office WiFi, you can send photos at full resolution without quality loss (plus videos larger than 16MB).
Sending photos on WhatsApp in the original version will allow the recipient, for example, to print them directly or use them to compose quality works.
To send photos on WhatsApp at full resolution, simply tap the paperclip icon ( Attach ), then choose Document and Browse other documents.

The file manager that appears will allow you to select any file from your mobile device, including photos and videos.
The photos and videos to be sent via WhatsApp will be transmitted in their original size, without applying any type of compression.

Using the suitable illustrated in the article Send a message to yourself on WhatsApp and Telegram, try to send a photo to yourself, using WhatsApp, by touching the paper clip icon then choosing Gallery and using the trick illustrated above: in the first if the image will be resized to about 1.9 megapixels (1600 pixels on the long side) with a weight not exceeding 160-180 KB; in the other, the original image quality will be preserved.
To move faster, try using WhatsApp Web to access photos shared with yourself.

As you can see in the image, in the images shared as documents, an arrow icon will appear to allow you to download them locally. With the traditional approach, however, WhatsApp immediately shows a preview.
In this second case, from Windows, just click with the right mouse button on the image and then choose Save image from the context menu.

On mobile devices, just check the contents of the WhatsApp Images folders (here you will find the images automatically resized and compressed by WhatsApp; as well as in WhatsApp Video for videos) and the WhatsApp Documents directory (here you will find photos and videos shared without loss of quality using the method described above).

As you can see in the image, the difference is evident: and in the example, we worked with an image shot at 12 Megapixels. Imagine the loss in terms of quality introduced by normally sharing a 48 Megapixel image taken with the new Sony sensors.
WhatsApp, among other things, by creating a new compressed image by default, also deletes any metadata present in the original photo (date and place of shooting, smartphone used, parameters, and so on).
Aspects to keep in mind if you decide to share photos and videos on WhatsApp as if they were documents
At the moment, the limit on the size of individual files that can be transferred via WhatsApp remains in place, which is 128 MB on iOS, 100 MB on Android, and 64 MB with WhatsApp Web.
Furthermore, it must be borne in mind that sharing photos and videos on WhatsApp as if they were documents:
1) The data traffic generated by WhatsApp to send the files will be considerably higher than the "default behavior". If you are using a mobile phone operator's data connection, sending photos and videos at the highest quality can result in the faster reaching of the provider's traffic threshold.
2) Sending and receiving photos and videos as documents will take longer than the traditional approach.
3) The recipient of the photos and videos shared using the Document icon, as highlighted above, will not be able to preview them: the files will be downloaded in their original size. They can be opened with any application capable of managing photos and video.
However, the illustrated trick is fine for sharing a limited number of images. If you want to transfer many images and videos, you can create and share an album with Google Photos.
The default option for backing up photos and videos with Google Photos is High quality: in this case, the images will not be resized to approximately 1.9 Megapixel as with WhatsApp but in any case to 16 Megapixel; the videos will instead be resized to 1080p. To overcome this limitation, just choose Original quality in the Google Photos settings: in this case, however, the photos uploaded to the cloud will take up space and erode the dowry available within your account (see also this page ).
A final note: Telegram, an alternative messaging client to WhatsApp (with its creator Pavel Durov, who has always been extremely critical of the competition, allows you to choose whether send the images in compressed format or the original version, without any loss in quality terms.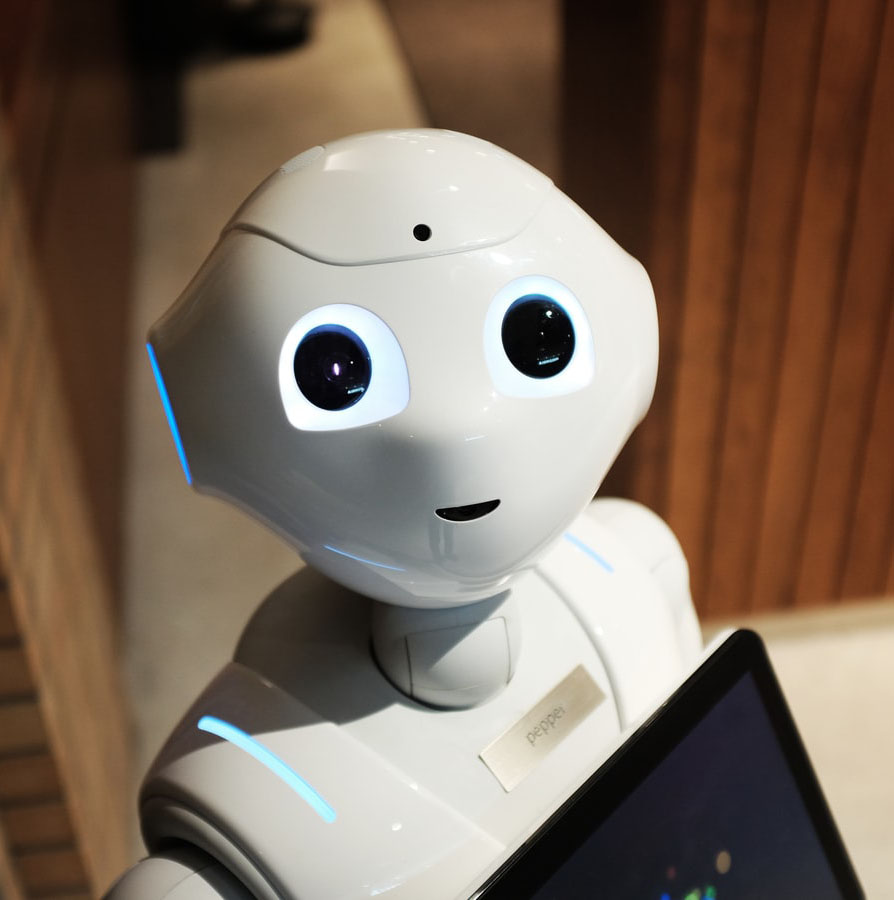 A tech-savvy writer with a knack for finding the latest technology in the market, this is what describes John Carter. With more than 8 years of experience as a journalist, John graduated as an engineer and ventured soon into the world of online journalism. His interest includes gadget reviews, decoding OS errors, hunting information on the latest technology, and so on.