Most of us are familiar with using QR Codes to link customers to reliable websites. QR Codes are used in all aspects of life, including marketing, education, payments, and healthcare. The digitization era has seen a significant jump in the use of QR codes, especially during the pandemic. Now, they are widely used globally for various tasks in diverse sectors.
People can quickly scan a QR code to access the website or content rather than typing the full web addresses into their devices. You only require a mobile device with a built-in camera and a QR code reader.
Here are some more must-know things about QR codes that can help you leverage them more efficiently.
QR Code is the Abbreviated form of Quick Response Code
The abbreviation QR stands for "Quick Response Code" and refers to an "upgraded" barcode. Imagine a QR code as a customized barcode with a greater capacity for data compression. They are 2D barcodes that can store more than 4,000 alphanumeric characters horizontally and vertically.
It is much higher than the meager 20 characters of a linear barcode. The 2D code is a set of squares that machines can read as a barcode label. In a QR Code, URLs are frequently encoded as data that can be accessed with a quick scan.
They Are Pretty Versatile
One of the most flexible technologies is using QR Codes for any task you intend to do. There is no limit to what you may keep, including plain text, geolocation, email addresses, phone numbers, contact information, and much more. In addition, these 2D barcodes can be used to direct users to specific app download pages based on the operating system of the scanning device.
They may also be directed to a landing page with links to your social media profiles, a landing page with links to documents, and more. QR can also uniquely offer event details while upgrading your invites, sending viewers to an audio clip, and offering product details.
Always Ensure Safety Before Using QR Codes
While scanning a QR code, be cautious and avoid suspicious QR codes. A study on QR codes revealed that QR code frauds are on the rise, and many fake codes are being shared online and in public. They may direct you to unusual websites or sites that are designed to appear safe but are not. It is similar to how you should never click on dubious URLs or download suspicious files, especially anything supplied by an unknown source.
In the worst-case scenario, a thief may try to steal your money, take your personal and financial information, or obtain your log-in information while directing you to a phony website. Social networking accounts, peer-to-peer payment applications, contacts, and images are all comprised if you continue to do so.
Four Major Modes of QR Codes are Available
QR codes have four major modes: numeric, alphanumeric, byte, and kanji. Negative numbers cannot be entered when using the numeric mode, which is used to encode digits. In the numeric mode, 7,089 characters may be stored. The numeric mode is expanded by the alphanumeric mode, which supports capital letters, spaces, and symbols. Up to 4,296 characters can be stored in it.
Lowercase letters are supported in the byte mode, an extension of the alphanumeric mode. 2,953 characters maximum can be stored. Japanese characters are encoded using double-byte characters stored in the kanji mode. However, it has a character limit of 1,817, much less than the others.
You Can Make Colorful QR Codes and Customize Them
Black and white are not the only colors for QR codes. Different colors, logos, or images make a QR Code more attractive. Customized QR Codes are scanned 50% to 200% more often than plain, black-and-white ones. In addition, the logos and colors of your brand or business can be added to the customized codes.
Adding any picture to a QR code's backdrop makes it more unique. You may customize the design of the eyes and data modules using different sizes and colors. Moreover, users may change their content at any moment using dynamic QR Codes without generating a new QR Code.
QR Codes Can Be Used for Effective Marketing Strategy
Marketing professionals can follow scan metrics with a dynamic QR code, helping them leverage the codes for effective marketing strategy. Companies can give consumers access to discounts, map locations, app download links, music, social network pages, digital business cards, forms, landing pages, and more through the codes.
Companies and marketers may sort the scan statistics by operating system, device, date, and location. When a user scans a QR Code, it provides insightful information on how they interact with the encoded material. It can be done by selecting the "Sign-up" or "Register Now" options. It can help companies better understand their consumers and offers efficient products and services.
QR Codes Make Better Customer Engagement
QR codes help promote long-term brand loyalty and better customer engagement thanks to their unique features. Users are provided with openness regarding product components, calorie content, and production information using QR Codes on the packaging. Keeping people conscious of their product usage promotes a nearly perfect customer experience.
After using QR Codes, several popular brands saw a tremendous rise in their returns on investment, revenue, and efficiency. These codes also help you analyze the audience engagement rate and improve your future campaigns positively.
Conclusion
QR codes are among the most versatile barcodes in many sectors, including marketing, communications, and stock control in factories and warehouses. Their custom domain and URL features make several business operations a breeze.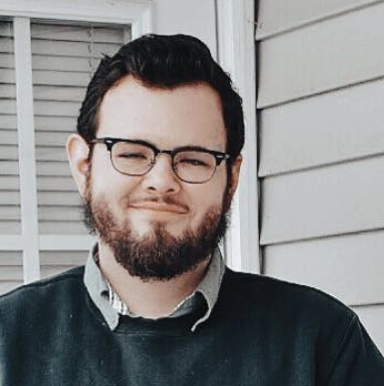 Taylor is a freelance SEO copywriter and blogger. His areas of expertise include technology, pop culture, and marketing.