Whether you're a YouTube star, run an online store, or just have a personal blog, high-quality photos, and graphics are essential to your success. Why? Visuals are an integral part of our online presence, building trust and improving the image of our brands. But you don't have to spend all your money to achieve better aesthetics.
There are plenty of photo editors available that don't cost as much as Adobe Photoshop, yet work just as well.
In today's article, we're going to look at the best photo editors for image processing. 

1. Luminar Neo
If you want the best software for focus stacking with lots of AI tools, we recommend Luminar Neo. This app is perfect for professional photo editing. What's more, stunning results can be achieved in just a couple of clicks. 
This photo editor is definitely at the top of our list. It is convenient and easy to use and will become an indispensable assistant to both professional and amateur photographers. Its distinctive feature is the work on the basis of AI technologies, which makes image processing a fascinating process that does not take much time.
What's important to know:
Unique AI tools, including Background Removal AI, Magic Light AI, Supersharp AI, and more;

Support for working with RAW files;

Batch image processing;

The ability to use as a plugin for Adobe Photoshop and Lightroom.
Thanks to the free trial version, you can try out all the tools. There is also an opportunity to choose the most suitable of several payment plans.
2. Canva
While many people know it as a platform for beautiful presentations and resume templates, you can also easily edit your photos with it.
Since its launch in 2012, the Australian design software has become one of the most popular online photo editors for beginners. And no wonder: the huge number of different templates allows you to create beautiful designs in no time at all.
This platform's tools are easy to use but are definitely more focused on creating visual elements for social media and business environments.
What's important to know:
A huge library of templates. Think of almost any possible graphic design project

–

Canva probably has a template for it.

The app makes graphic design easy for beginners.
When users upgrade to Canva Pro, they get additional access to premium-only templates and a huge library of stock photos.
https://unsplash.com/photos/P-t_ABQlPxY
3. GIMP
GIMP is a free open-source photo editor recommended for advanced users. Whether you use this to improve an existing image or to create a new one from scratch, it will be of great use to you.
Among the key features of this focus stacking software, you'll find a customizable interface, advanced retouching capabilities, and support for multiple OS and format compatibility.
Popular editing features include perspective changes, smart selections, and correction tools.
What's important to know:
This software offers an impressive set of professional features with no restrictions;

No ads, no hidden prices, and open source;

To casual users, however, this tool may seem a bit intimidating because of its steep learning curve and crowded interface.
Being open source, it can easily integrate with popular programming languages such as Python and Perl. It also has a registry filled with community plug-ins that you can use to extend the software's functionality.
4. PicMonkey
Want to edit images online? This app is designed for both companies and individuals looking for ease and speed.
From editing your product photos to creating stunning posts for Facebook, YouTube, and Instagram, you can expect hundreds of different templates, an intuitive image editor, one-click filtering tools, and more.
Although you need a paid subscription to use the software, you can try it out as the 7-day free trial is available.
What's important to know:
With its intuitive and well-divided interface, PicMonkey is a great option for beginners.

This is one of the few paid platforms on our list, but you can try it for free.

Not sure how to remove an image background or resize a design for different platforms? Don't worry, the platform will do it for you.
If you want to use the app's more exclusive tools (such as a one-click background removal tool or stock images), you should be prepared to upgrade to a more expensive plan.

5. Pixlr
This app, considered the best free alternative to Photoshop, has the features of both a professional and an unremarkable photo editor. It has a web version for PCs and an app for mobile devices. In this image-stacking software, you can use layers, effects, and an advanced color palette. Also, users can appreciate a number of other features that are available in premium photo editors, such as custom brushes, automatic enhancement, and color correction.
What's important to know:
The most important advantage of the app is its accessibility and comprehensive list of features;

Its interface is intuitive and user-friendly;

Although it is optional, you can create an account to save your work to the Pixlr library and edit photos.
The pro version is compatible with popular formats like PSD and Sketch, so you can use it to edit projects imported from other editors.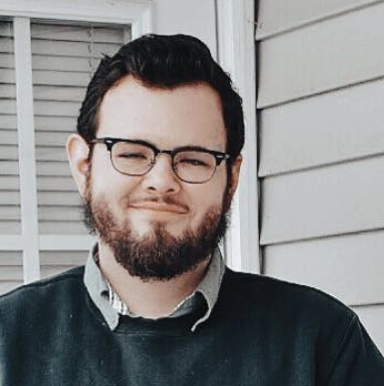 Taylor is a freelance SEO copywriter and blogger. His areas of expertise include technology, pop culture, and marketing.