With companies increasingly relying on Customer Relationship Management (CRM) systems to drive their operations, Salesforce has emerged as a prominent player in this field. For individuals looking to supercharge their careers in the tech industry, Salesforce certifications from CRS Info Solutions have become a powerful tool for opening doors to exciting opportunities and higher earning potential.
Salesforce certifications are more than just badges of merit; they demonstrate your proficiency in using this top CRM platform and demonstrate your comprehensive grasp of Salesforce's capabilities. Salesforce certifications provide a clear path toward job progression, regardless of whether you're an experienced professional trying to upskill or a beginner hoping to get into the sector.
So, if you're ready to unlock new doors, enhance your skill set, and boost your career, let's dive into the realm of Salesforce certifications and discover how they can be your ticket to success in the competitive world of technology and business.
Why Get Salesforce Certifications?
Salesforce certifications are a way to demonstrate your skills and knowledge of Salesforce to potential employers. This can help you stand out from the competition and increase your chances of getting hired.
The demand for Salesforce professionals is high and is expected to continue to grow in the coming years. As a result, the job market for Salesforce professionals is competitive. Getting Salesforce certifications at Salesforce training institutes in India can help you become more competitive and increase your chances of landing a high-paying job.
Salesforce professionals with certifications from CRS Info Solutions typically earn more money than Salesforce professionals without certifications. For example, according to Indeed, the average salary for a Salesforce Certified Administrator (SCA) is $111,500 per year, while the average salary for a Salesforce Administrator without any certifications is $98,000 per year.
Statistics on the Career Advantages of Being Certified
Let's take a look at some statistics that illustrate the career advantages of holding Salesforce certifications:
According to Salesforce's own data, certified professionals earn, on average, 25% more than their non-certified counterparts.
In a study conducted by IDC, it was found that for every $1 spent on Salesforce training and certification, companies saw an average ROI of $4.44. This highlights the value organizations place on certified employees.
The demand for Salesforce professionals is on the rise. A LinkedIn Workforce Report identified Salesforce-related job postings as one of the fastest-growing tech skills in 2021.
According to a survey by Trailhead, Salesforce's online learning platform, 83% of professionals reported that Salesforce certifications were key to advancing their careers.
Top Salesforce Certifications For Different Career Paths
Salesforce provides a variety of certifications, but it can be difficult to decide which credential is best for your career path. Luckily, Salesforce Trailhead offers free support that can help you select the right path for your professional goals.
The most popular certification is the Salesforce Admin certificate at Salesforce training in India offered by CRS Info Solutions. It validates knowledge of management and configuration features across Sales Cloud, Service Cloud, and Marketing Cloud.
There are many different Salesforce certifications available, so it's important to choose the ones that are right for your career path. Here is a list of the top Salesforce certifications for different career paths:
1. Salesforce Administrator
The Salesforce Administrator Certification is a foundational credential that validates your proficiency in effectively managing and customizing the Salesforce platform. As a Salesforce Administrator, you play a pivotal role in configuring and optimizing Salesforce to meet your organization's unique needs. This certification encompasses a broad spectrum of skills, including user management, data security, workflow automation, and reporting.
To earn this certification, you must demonstrate your ability to maintain and enhance the Salesforce environment, ensuring that it aligns with your organization's objectives. As an administrator, you'll be responsible for creating and customizing objects, fields, and page layouts, managing data and user access, and implementing automation through workflows and process automation. Additionally, you'll master the art of generating meaningful reports and dashboards to provide valuable insights to your team.
This certification is an excellent choice for those seeking entry-level positions in Salesforce administration or those looking to solidify their foundational knowledge of the platform. It's the first step towards building a rewarding career in Salesforce administration.
2. Salesforce Developer
The Salesforce Developer Certification is a highly sought-after credential for individuals looking to advance their careers in developing custom solutions on the Salesforce platform. This certification assesses a developer's proficiency in building, customizing, and optimizing applications using both declarative and programmatic methods.
It covers a wide range of topics, including data modeling, user interface development, business logic, and integration with other systems. Successful candidates after completing the course at CRS Info Solutions are not only skilled in developing robust applications but also have a deep understanding of Salesforce best practices and security standards.
This certification comes in two levels, Platform Developer I and Platform Developer II, with the latter focusing on more advanced and complex development scenarios.
Earning this certification not only enhances your technical capabilities but also validates your expertise, making you a valuable asset to organizations seeking to leverage the full potential of the Salesforce platform. With the ever-growing demand for Salesforce developers, achieving this certification can open doors to exciting career opportunities in the field of CRM and cloud-based technology.
3. Salesforce Consultant
Salesforce Consultant Certification is a prestigious credential that validates an individual's expertise in providing strategic guidance and hands-on assistance to organizations looking to optimize their use of Salesforce. This certification demonstrates proficiency in assessing business processes, identifying opportunities for Salesforce implementation, and tailoring the platform to meet specific business needs.
Salesforce Consultants play a pivotal role in bridging the gap between technology and business, helping organizations achieve their objectives, improve customer relationships, and streamline operations. The certification covers various aspects, including data management, customization, and the design of scalable solutions. Holding this certification signifies a deep understanding of the Salesforce ecosystem and the ability to guide clients in making informed decisions that enhance productivity and ROI.
Whether working independently or as part of a consultancy team, Salesforce Consultants help businesses unlock the full potential of Salesforce, making this certification a valuable asset for both professionals and the organizations they serve.
4. Salesforce Architect
Salesforce Architect Certifications represent the pinnacle of achievement within the Salesforce ecosystem. These certifications are designed for experienced professionals who possess a deep understanding of Salesforce platform capabilities and have demonstrated their ability to design, implement, and optimize complex, enterprise-level solutions.
The Salesforce Architect certifications come in different flavors, including Certified Technical Architect (CTA), Certified Application Architect, Certified System Architect, and Certified Data Architecture and Management Designer, among others. Achieving these certifications is no small feat; candidates must pass multiple challenging exams, participate in a rigorous review board process, and showcase their skills in real-world scenarios.
Salesforce Architects are considered industry experts, capable of designing scalable and innovative solutions that address a variety of business challenges. They play a critical role in ensuring the success of large-scale Salesforce implementations, making these certifications highly sought after by both professionals and organizations seeking top-tier expertise in Salesforce architecture.
5. Other Salesforce Career Paths
Salesforce-related skills are highly sought after right now. Besides the core administrator and developer, there are many other certifications from CRS Info Solutions that could help you land a good Salesforce-related position. Some of these are the Salesforce Marketing Cloud, Sales Cloud, and Service Cloud certifications.
The Salesforce Marketing Cloud certification is for professionals who can design and implement marketing solutions using the Salesforce platform. It aims to validate the knowledge of Salesforce and marketing processes and allows candidates to advance to roles like Salesforce Consultant or Solution Architect.
The Salesforce Sales Cloud certification is also aimed at consultants, but it takes on a slightly more customer-facing approach. Finally, the Salesforce Platform App Builder certification is a must-have for anyone who wants to build apps using the Salesforce Lightning platform.
How to Prepare for Salesforce Certifications
Whether you're taking your exam at a testing center or you have the convenience of online proctoring, each exam has a designated time limit. The clock doesn't start ticking until you click the "Start" button.
Before you take any Salesforce certification exam, it's important to prepare for it properly. Fortunately, there are a number of helpful resources available to help you get ready.
1. Choose the Right Certification:
The first step is to select the certification that aligns with your career goals and current skill level. CRS Info Solutions offers a diverse range of certifications, including Administrator, Developer, Consultant, and Marketer certifications, among others. To make an informed choice, examine the certification options and their prerequisites on the Salesforce website.
2. Review Exam Guide:
Salesforce provides an official exam guide for each certification. This guide outlines the specific topics covered in the exam and the weightage assigned to each section. Familiarize yourself with the exam guide to understand what areas you need to focus on during your preparation.
3. Gather Study Resources:
Collect a variety of study materials, such as official Salesforce documentation, online courses, books, practice exams, and study guides. Salesforce's own interactive learning platform, Trailhead, is a valuable resource that offers numerous free learning modules and trails for different certifications.
4. Enroll in Online Courses:
Consider enrolling in online courses that cover the certification topics in-depth. Salesforce University offers official training courses, but you can also find courses on platforms like CRS Info Solutions. These courses often include video tutorials, assignments, and quizzes to reinforce your learning.
5. Read Documentation:
Familiarize yourself with Salesforce's official documentation, which includes user guides, developer guides, and release notes. Gaining a strong understanding of Salesforce's features, architecture, and best practices is crucial for certification success.
6. Hands-On Experience:
Practical experience is a vital component of your preparation. Create a free Salesforce Developer Edition (DE) account and actively use the platform to implement the concepts and features you've learned. Practical application of your knowledge will help solidify your understanding.
7. Practice Exams:
To gauge your readiness, take practice exams. Salesforce offers sample questions for some certifications, and you can find third-party practice exams online. These simulated exams give you a feel for the actual test and help you identify specific areas where you need more preparation.
8. Join Salesforce Communities:
Engage with the Salesforce community by joining forums and groups like the Salesforce Success Community and Salesforce Developer Community. Interacting with fellow Salesforce enthusiasts can help you get answers to specific questions, share insights, and gain valuable tips for exam success.
9. Set a Study Schedule:
Establish a study schedule that aligns with your availability and stick to it consistently. Regular, dedicated study time is essential for effective exam preparation. Allocate specific periods each day or week to study and practice.
10. Seek Help:
If you encounter difficulties with certain topics, don't hesitate to seek help. You can ask questions on Salesforce forums, consult with colleagues or mentors, or even consider hiring a tutor to provide guidance and support.
11. Register for the Exam:
Once you feel confident in your knowledge and skills, register for the certification exam through the Salesforce certification website. Be sure to check the exam format, whether it's online or in-person, and familiarize yourself with the technical requirements for online exams.
12. Exam Day:
On the day of the exam, ensure you have a stable internet connection, a quiet and distraction-free environment, and all the necessary materials, including identification. Follow the instructions provided for the exam, whether it's an online or in-person test, and manage your time effectively during the exam.
13. Review and Maintain:
After successfully passing the exam, it's essential to stay up-to-date with Salesforce updates and new features. Many Salesforce certifications require periodic maintenance to remain valid, so continue learning and growing in your Salesforce expertise.
End Note
Salesforce certifications have become more than just a credential; they are a gateway to success in the competitive world of technology and business. In a landscape where companies are increasingly reliant on Customer Relationship Management (CRM) systems, Salesforce has risen to prominence, and with it, the demand for skilled professionals has surged. As organizations look to harness the power of Salesforce, certifications have emerged as a powerful tool for individuals looking to propel their careers forward and unlock new opportunities and higher earning potential.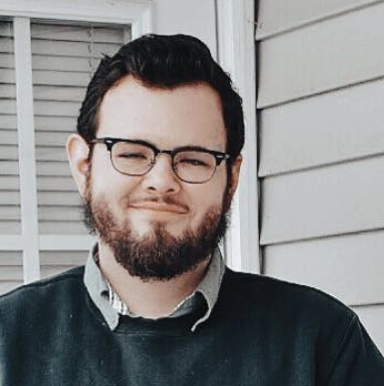 Taylor is a freelance SEO copywriter and blogger. His areas of expertise include technology, pop culture, and marketing.