Adventure fans should not live with tension, puzzles, and agility when using an android phone or an IOS. In this blog, we have listed games that work amazingly well on both mobile software. You do not worry about the game being unavailable on the app store or the play store. We have listed the best adventure games for mobiles, so the game inside you does not die. We have shortlisted the games with amazing ratings and titles. Everybody has a different taste, but we hope to cater to the needs of all the players so the gaming hunger can be thrust a bit. Spectrum cell phone services can be used to play your favorite game anytime anywhere. If you need spectrum cell phone services click here. They are offering multiple internet packages for customers, so they enjoy their mobile experience.
There are limitless adventure-based games for people to enjoy. There can be classic point and click adventure, the puzzle adventure, the strategic adventure, or the story-based adventure game that keeps you hooked to the game. Whatever you like are, but we try to cater to the maximum number of adventure game enthusiasts.
Some games are around for a good time, but they have new versions for the players, to enjoy. Adventure games are like alcohol the older, the better. It does not matter a user is a young man or an old soul with nostalgia how loves to play the adventure genre. Here are a few recommendations for the users to enjoy in their free time. 
There is no game: wrong dimensions.
This game according to its name is not a game at all. It is a slightly different game as it is a point-and-click comedy game. This is unique in itself. The users have to solve various tasks and puzzles. They end up lost due to MR Glitch, who is the evil character that causes chaos using smart devices. 
The white door
Robert Hill woke up in a mental hospital that is why he cannot remember anything. When you wake up in such circumstances, you already know it is going to be a tough game. The users play the role of Robert and find out what is happening around them. The game is under 3 dollars, which makes it up to the win situation in the same price range. Let us find out why Robert landed in the madhouse. 
80 Days
This game is 7 years old but is still outclass every other game when it comes to the adventure the game has to offer. This is game is certainly one of those games where the developer has put his heart and soul into it. It is the story of Phileas Fogg has to circumnavigate the earth in 80 days. Let us join him in a never-ending adventure. Follow the routes of various destinations to the world. 
Stranger things- the game
If you believe that, the pandemic is one of the biggest challenges the world has to face. However, other things are very captivating and Stranger Things is one of them. The game is free and full of fun and adventure. You will find yourself in the Hawkins Era to solve many puzzles. It is one of the most mysterious games to play.
Another Lost Phone: Laura's story
This game is about Laura losing her smartphone. In this game, you will help her to find her phone. Laura is missing and you have to investigate the matter by performing and solving various tasks and puzzles. You will find a phone and go through it to find the owner. Let us find Laura with the help of her phone. 
The room: old sins
This is a long series from the UK, which targets the users by solving extra hard puzzles. There are trick audio puzzles and brainteasers that are a special treat for the users. If you love intense games then this game is specifically developed for you to binge play. 
Lost Echo
A call from Chloe who is anxiously waiting for you to meet her over the cup of coffee in a café and ice cream in the park. You will control Greg the protagonist. While eating ice cream Chloe will get missing. You will find out what happened to her as nobody remembers who is Chloe. Find out what happened in a game full of action.
Looking for a manner to Download Lost Echo for Windows 10/8/7 PC? You are in the precise location then. Keep analyzing this newsletter to get to recognize how you could Download and Install one of the exceptional Adventure Game Lost Echo for PC.
Most of the apps to be had on Google play keep or IOS App store are made solely for cellular platforms. But do you already know you could nonetheless use any of your favored Android or IOS apps for your computer although the reputable model for PC platform now no longer to be had? Yes, they do exits some easy hints you could use to put in Android apps on Windows system and use them as you operate on Android smartphones. 
Thimbleweed Park
An adventure game for retro fans, the light will go dark and the main character is found dead within a few minutes. Two agents Ray and Reyes take over the investigation but they have different strategies to coup up with the situation. As the game moves, further, you get to know that it is more than a simple murder. 
Adventure For Steampunk Fans- Machinarium
This is the typical sci-fi adventure game. You with the help of a robot will save the city from a secret robot brotherhood to bring ultimate destruction upon the city. Let us go on a mission to save the city from uncertain attacks by robots.
Samorost 3
This game has a unique atmosphere. It is a gem of an adventure game. The game moves around a small gnome who finds a flute and tries to find its origin it. The gameplay is unique and original, yet there are no dialogues. You have to depend on the visuals to move forward in the game plot.
These are our recommendations, but you can also play other games as per your likings. If you need more information about Games. Do try these games out!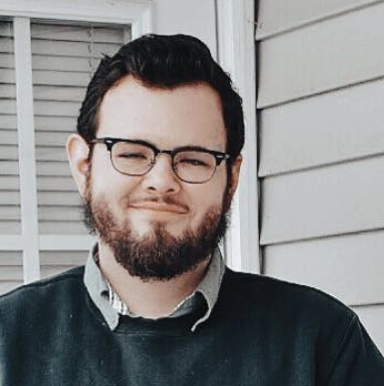 Taylor is a freelance SEO copywriter and blogger. His areas of expertise include technology, pop culture, and marketing.