As society becomes more accepting and technology becomes more advanced, it's no surprise that the lesbian dating sides of today are far superior to their predecessors. In the past, even finding a "lesbian dating site" would have been a challenge, but nowadays, there are plenty to choose from! These improvements are also noticeable in the tech, which has advanced from simple emails to live messaging (and, in some cases, live video!). Keep reading as we take a quick look at the advances dating sites have made technologically and learn why these seemingly-standard differences mean so much when it comes to user experience!
Extensive Search Filters
Modern dating websites allow you to search efficiently. Even basic sites offer search filters like location, age, gender, and sexual orientation to help you find like-minded singles, but most modern websites take things a step further. Search filters can help straight and gay singles with different preferences find the right partner. What's more, dating site search works just as well for couple seeking females, all lesbian women have to do is select the desired settings when looking for a third party. AI matchmaking can often find the right people for you, but part of the fun of online dating is taking a look for yourself. Extensive search filters can help you effectively mind potential partners that the AI system hasn't suggested yet.
AI Matchmaking
Previously, finding a "match" on a dating website was a task left entirely up to the user. If you were a lesbian looking for a woman in your area with blonde hair who liked similar hobbies as you, while it may have been possible to limit your search to "women nearby," the rest would require some research. First, you'd have to find lesbian singles, then search through those to find blonde ladies, and finally start messaging them one by one to hopefully find someone with similar interests. Nowadays, many websites ask you what your interests are when you sign up. The website's AI (artificial intelligence) then uses this data to provide you with matches who share your interests, saving you time needlessly conversing and leading to more productive matches!
Advanced Communication Tools
Even the simplest of modern dating websites allow members to communicate via text-based messaging. These systems usually allow you to send emojis to help portray emotions, and some allow for GIFs as well, in addition to the sharing of photos. The ability to exchange photos privately is very important, as it allows the conversations to get more personal since singles can share their daily lives. Of course, live video is even better, like when you use Skype or Zoom, and some premium websites offer this feature! Live video chat means it's possible to go on virtual dates with your partner, an ability that can be essential to long-distance relationships.
Depending on the website, your chosen dating platform may also offer social media features such as "Share," "Like," or "Love." These websites often have a "Feed," which shows the latest user posts and allows you to interact with them. Having a "Feed" can be a great way to see which users are active, learn more about them (such as information they haven't shared on their profile), and connect with new singles online. Some sites even allow users to create group chat rooms, which often center around a common interest, such as pets. Joining these groups will instantly connect you with like-minded singles, increasing your chances of finding a match!
2-Step Verification
While scams are common online, they're not the only thing you need to look out for: identity theft is another common online issue! Fortunately, 2-step verification is a common tool that's implemented on dating websites to help prevent wrongdoers from accessing your account. The exact verification methods used will vary by website, but they all work in the same one: first, you provide your login credentials, and then the system sends you a verification code to a previously selected device. You'll need to provide this unique verification code before the system allows you to access your account! While this can certainly be annoying, it's effective in preventing people from accessing your account without your permission, reducing your risk of online identity theft.
Anti-spam and Anti-fraud System
Unfortunately, online services are a goldmine for would-be scammers. Since dating websites are filled with singles looking for companionship, scammers often take advantage of these vulnerabilities in their online scams. While it's impossible for any site to be 100% scammer-free, anti-spam and anti-fraud systems play a big part in keeping these member numbers low. Various anti-spam and anti-fraud systems can prevent scammers from creating "catfish" accounts, posting fake photos, using spoof VPNs, and other techniques that make their accounts seem legitimate. Furthermore, most websites offer users the ability to report or block suspicious members, handing the future of these questionable accounts over to site moderators for further scrutiny.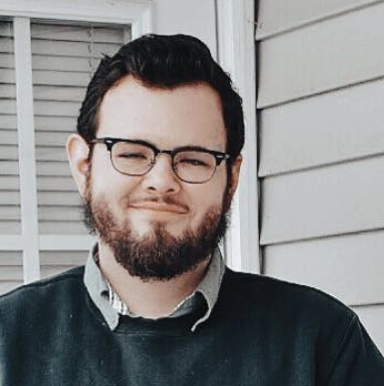 Taylor is a freelance SEO copywriter and blogger. His areas of expertise include technology, pop culture, and marketing.