74% of CFOs have asked some of their employees to work remotely even after COVID-19. Hybrid working models are also becoming popular, with a mix of remote and in-office working.
Additionally, a large portion of freelancers and self-employed professionals work from home.
All of the above professionals need reliable tools to stay productive. The list includes communication apps, project management software, billing tools, and more.
Today, we will explore the top remote working tools you should consider to boost your performance. These tools are not specific to any industry and can be used by various teams.
Here is our first choice for the day.
Asana
Asana is one of the best remote working platforms to stay on top of your projects. It helps you manage daily tasks and even achieve strategic business objectives. Moreover, your teams can be on the same page and improve efficiency.
Asana is also one of the top tools to allow seamless integrations with third-party apps. You can ensure a free data flow between your resources to develop end-to-end business visibility.
Best of all, the tool receives regular updates and offers custom features for unique business needs. You can also choose a plan that best aligns with your requirements and budget.
Google Workspace
Google Workspace is the new version of Google Suite. It comes with familiar apps we use to stay in touch or perform our professional responsibilities. You can get apps like Gmail, Google Meet, Google Documents, and more in a single Google account.
The company does not charge individuals for the use of Google Workspace. You may need to pay only for accessing premium features or plans. For example, you have to upgrade for more storage once you exhaust the free storage with Google Drive.
Google Workspace is also available for mobiles for platforms like Android and iOS.
Online Screen Recorder

The Online Screen Recorder is one of the most useful remote working tools. The online app lets you capture the screen of your desktop or laptop with a few clicks. You may also record the feed from your webcam and screens from supported browsers.
The recorder can help capture vital information from online meetings or streaming videos. You can also download the desktop version to avail of features like the scheduled recording.
The online recorder is available for free, and you don't have to download anything. It works from the browser and allows you to save your videos in HD. You can also include the background sound in your recordings for a complete experience.
Slack
Remote working means working away from the office in isolation. You are not present physically with your colleagues or supervisors. As a result, you may find communicating with the rest of your team challenging.
Slack can come in handy in such situations and act as the right communication app for professionals. It allows you to communicate with different teams without losing track of your conversations.
Moreover, you can create separate threads to discuss individual projects or separate departments.
Slack is available for free for individual use. You can also use the app on your smartphone to communicate with your colleagues on the go.
ProofHub
ProofHub is another excellent project management solution. It comes with a range of remote working tools to manage teams and deliver projects on time. You get several resources to plan, organize, collaborate, and complete your projects in one interface.
For example:
Kanban boards, Gantt charts, and custom workflows for planning
Calendar, files, project templates, and more for organizing
Discussions, chats, and feedback for collaborating
Reports, timesheets, and daily agenda for meeting deadlines
ProofHub is highly visual and easy to use. You also don't encounter any challenging learning curve. Therefore, you can start using the tool immediately to boost your productivity.
ProofHub has simple plans and doesn't charge based on the number of users.
WireGuard
47% of individuals become victims of phishing scams while working from home. Research also shows that cyber-attacks have increased since the pandemic, leading to data breaches and financial losses.
So, it is necessary to ensure your security while working online. You should also make an effort to protect your privacy and personal information.
A VPN is one of the top useful applications today and can go a long way to keep cybercriminals away. It creates an encrypted tunnel for your internet that hackers cannot compromise. You can safely work from home and even access public WiFi at different places with peace of mind.
WireGuard is highly secure and takes a few minutes to install.
Clockify
Clockify is among the best remote working platforms to track time and bill clients. It is the most user-friendly time tracker that comes with several features to make your job easy:
Timer, calendar, and timesheets for timekeeping
Rates, progress, and reports for reporting
Scheduling, time-off, and approval for managing projects
You can even use Clockify to record expenses and project fees. It is also possible to create invoices from the time spent on projects.
Best of all, Clockify is free to use for everyone.
Final Thoughts
Select the right remote working tools to work like an expert. You can pick any tool you like from our list and impress your boss or clients right away. Additionally, prioritize security and learn best practices to stay safe online.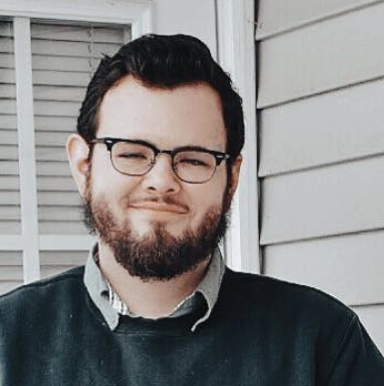 Taylor is a freelance SEO copywriter and blogger. His areas of expertise include technology, pop culture, and marketing.