Spending many hours sitting can compromise one's health in many ways. A lot of evidence from many sources link back pain and increase the risk of cardiovascular disease to long periods of sitting. Numbness, joint pains, herniated discs, neck pain, and spinal misalignment are some of the complications reported by people who spend most of the time sitting.
One of the first steps and most effective way to curb this problem is investing in a good seat. Many people furnishing the workstations are keen on the physical aspects, like a blue office chair, an oak wood desk or white blinds and ignore other crucial features.
Most establishments overlook the importance of investing in good seats and give all the allocation and attention to electronic gadgets. Anyone who sits for long hours should consider the following chairs for maximum comfort and output.
1. Herman Miller Embody Chairs

This seat is a creation of Bill Stumpf and Jeff Weber to make the long sitting hours easier and productive as well as support healthy circulation. Its unique exoskeleton mimics the human spine.
The back moves with the user, supporting the lower back and keep the spine aligned without any adjustments. This feature reduces lower back pressure preventing pain. Like human skin, the chair cover helps in oxygen and air circulation, keeping the user cool regardless of long sitting sessions.
For those who are extra keen on appearance, Embody chairs are impressive, and the colors ranges add to the beauty. Herman Miller offers users a few more shades besides the typical gray, black, and blue office chairs.
Embody chair has won several awards, among them the Silver award from NeoCon and Best of Tech award, hence features among top blue office chairs worth considering. As expected, the price matches the features. Its high cost will keep anyone on a low budget off.
Dimensions: 15-18" x 29.5" x 42 – 45" (D x W x H) Seat Height: 16-20.5" Weight
2. Steelcase Gesture

Steelcase Gesture is a smart seat, designed for maximum comfort. It has many adjustments options, including armrests that the user can position when there is need. The armrests can adjust for width, pivot, and more, which optimizes the comfort of the chair.
There is an option for the headrest if one needs, though the base does not have an adjustment for lumbar support. The omission is by default since the seat is designed to automatically adjust its lumbar support to the weight and body of the user.
Another option Gesture offers the users is color options. Steelcase breaks from the typical black, brown, and gray seats to give users brighter shades like orange, and blue office chairs, among others.
It is, however, crucial for any buyer to test the chair before purchase and determine if there is a need for manual lumbar adjustment as some users have said it lacked the ability. The price may also be inhibiting to people on a low budget.
Dimensions: 18 ¼ x 20" x 39-44 ¼ " (D x W x H) Seat Height: 16-21"
3. Steelcase Leap chair

The first-hand experience of 732 users inspired this product, and a medical study carried out for four years. The seat has a lot going on and much movement in all the right places. It is evident that the manufacturers pay close attention to the fit and finish of this piece as it is excellent. Users enjoy flexibility in the seat and backrest from the high-quality plastic used on the construction of the Leap chair.
Just like the adjustments it offers, the seat is dynamic. The backrest is flexible as it has a separate lower and upper movement giving the user a multitude of sitting positions option. With adjustable upper thoracic control and lower lumbar tension control, the user can fine-tune the backrest to suit their specific needs.
Steelcase Leap chair comes fully assembled and with an excellent warranty. Since Steelcase has a wide variety of seats, a buyer should specify the exact model and not general inquiries like a 'blue office chair'.
With a cost of $1,000, many users find the price intimidating and out of reach. The backrest is also not adjustable hence limiting for people looking for a tall backrest.
Dimensions: 21¾- 24¾" x 27" x 38 ½ – 43 ½" (D x W x H) Seat Height: 15 ½ -20 ½ "
4. ErgoChair 2

This is a 2-in-1 seat that is perfect for both gaming and office use. Users that already have back pains as a result of wrong sitting positions will find this seat extremely useful. It not only prevents but alleviates existing back pain as the features are made to align with the spine.
The backrest of the seat exerts some pressure against the user as the chair is shaped like a spine offering ultimate spine and lumbar support. Though tightly woven, the fabric is very breathable and while the foam feels firm when new, it softens up with time providing more comfort.
Users can choose either cool gray, evergreen, all black, red apple, black & white, and baby blue office chair. However, the six color combination is worth considering for those who would love to give a sharp and organized impression.
Take a moment to view here, for some of the best blue office chairs similar to the
Dimensions: 25.4 x 28.9" x 45.8– 51.4 (D x W x H) Seat Height: 15 ½ -20 ½"
Conclusion
Whether gaming or working, maximum comfort is crucial to avoid health issues that come with extended sitting hours. An ideal chair should ease movement. Adjustable lumbar, armrest and seat height make the seat a better choice.
Furniture plays a crucial role in creating a pleasant ambiance and working environment. Choice of color is therefore vital. While most people go for shades of gray, black and blue office chair, others prefer bright colors like yellow, green, and red in their working spaces.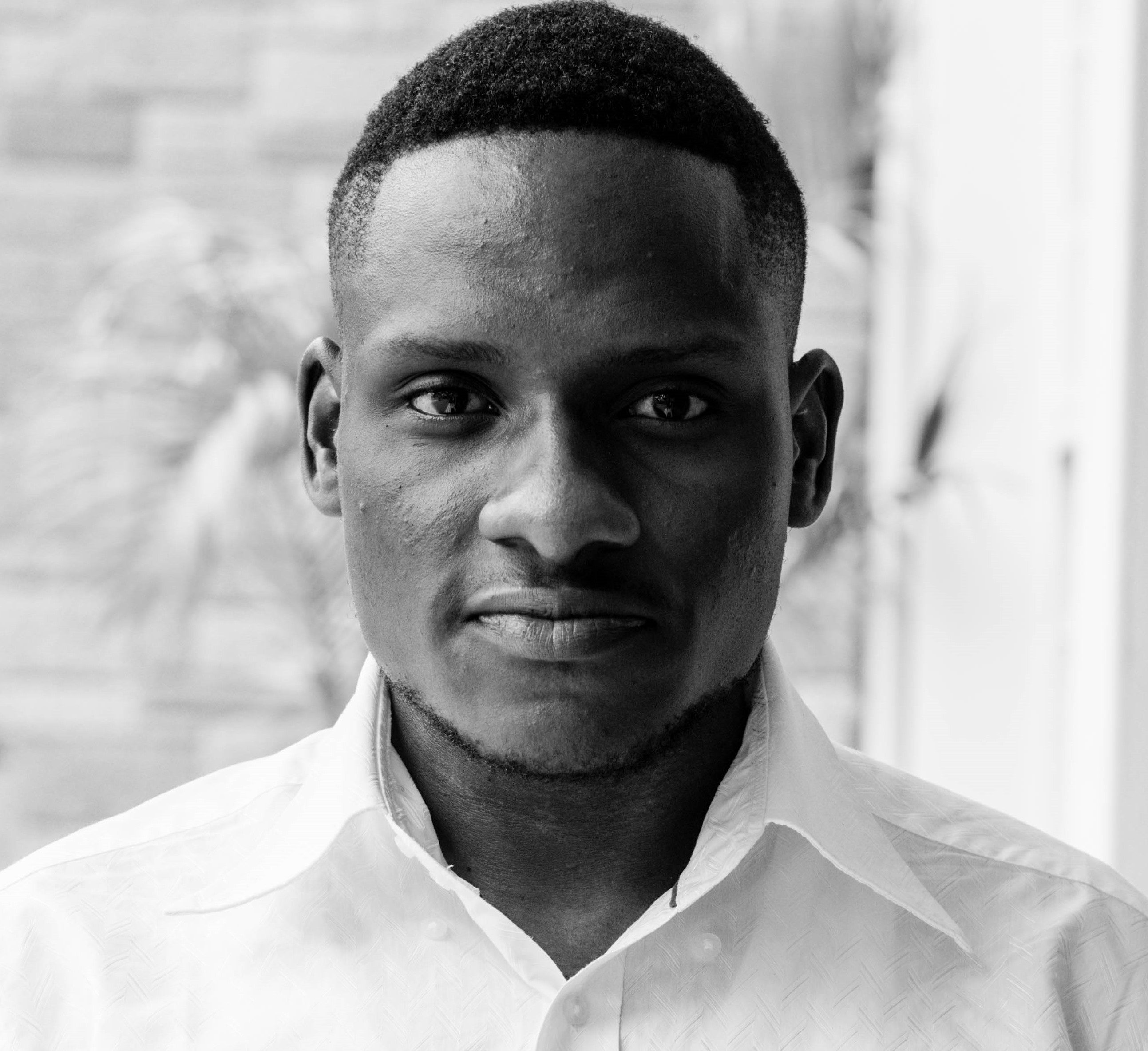 Stephen is a versatile and enthusiastic content writer with a passion for writing. He has over 8 years of experience in the field of writing. He strives to transform businesses and lives through his writing, and enjoys every minute of it.