With the recent rise of the pandemic adjustments, one of the most common changes is work setting. With the shift to hybrid work and remote work, there's also a need for the most appropriate support for all kinds of workers. The support includes applications to improve remote work.
There are many ways to coordinate work better for people in development teams. Besides having a set time to meet, hundreds of mobile apps for communication and work systems are available. Moreover, professional services can aid in some remote testing work. Due to a considerable number of software development companies and software testing companies that offer mobile app testing services, you can use all the tools through your smartphone. 
View more: Top 4 Pros and Cons of Outsourcing software development
Zoom 
Perhaps the most famous app on the rise of this remote work and pandemic workplace change is Zoom. Zoom is an application for calls and chats with various other functions on the app interface. The application offers function audio calls and video calls that include many people online. 
From remote work and online learning, thousands of people use Zoom to coordinate work communication. This also gave rise to the more fun part of work or school, selecting fun backgrounds for the meeting.  
As people adjust to a more home setting of work, Zoom is a big contender for simulations of face-to-face communication. You can now book team meetings and send links to other teammates. You can rely on Zoom to catch up and patch things over for work. 
Slack 
While Zoom is more focused on video calls and voice calls, Slack is also present for better remote work management. Slack focuses more on chat messaging and communication, and file sharing. Many apps may support the same function, but Slack always stands out by having an easier interface. 
Slack supports many channels and multiple time zones across the globe. With the support of asynchronous work, Slack efficiently delivers information fast. By sending information in real-time, everybody gets updates on the channel. 
Slack also offers various product plans for workspace. If you work with a team, it's worth a chance to consider an application to support remote work. Slack also offers integration with social media so that people have support for various platforms. 
Google drive 
Google Drive is one of the longest applications available for file management. Schools, workplaces, and businesses use Google Drive to upload and share various files online. Moreover, Google Drive sets itself apart by allowing support and function for multiple files of large sizes. 
Google Drive is online cloud storage that has many features in file management. Teams can also create basic file types in Google Drive such as Google Docs, Google Sheets, and Google Forms. You have a wide range of features integrated within the realm of Google Drive improving remote work. 
Google Drive is a helpful application for team collaboration. You can edit, make, and modify files real-time with many people accessing the files. Google Drive champions productivity and remote work, leaving people with more flexible workspaces online. Alternative to Google Drive is Dropbox which is also preferred for cloud storage. Learn more about how to migrate Dropbox to SharePoint and sharepoint on premise to sharepoint online migration.
Asana 
For keeping project management easier and more flexible, Asana is available. While other applications focus on communication channel creations and online storage solutions, Asana focuses on something else. Asana is for teams to help organize, track, and manage work. 
In Asana, you can create tasks and update status in real-time. It's also possible to create multiple projects with modifications on timelines and scheduling. It's best to add teammates and clients to the project workspace. There are also many function fields you can add to add information on projects and tasks. 
Remote work may lessen the more interpersonal touch of work. However, what remote works lack in terms of updates and project status, Asana can make up for. Asana is also available as a plugin for browsers so you can access the application fast. 
1Password 
Password management can be very tricky especially if you don't see your other teammates on site. Instead of people typing in the necessary passwords on your keyboard, you need to inquire with your respective teammates first. 
1Password is one of the remote applications you can use in the workspace. There's no need to feel a decrease in security as 1Password can store passwords in an encrypted manner.
Share passwords and other stored information without giving away the actual passwords. With 1Password, you have a company that focuses on data breaches by adding enforced two-factor authentications and blocking malicious IP addresses.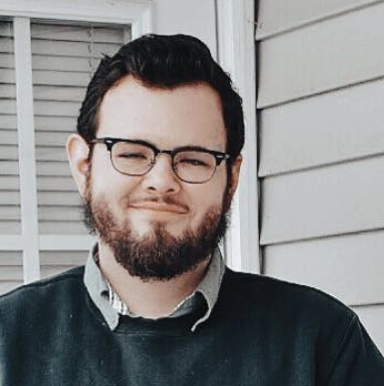 Taylor is a freelance SEO copywriter and blogger. His areas of expertise include technology, pop culture, and marketing.