Today, almost every user has one (or even two) Instagram accounts. Within this network, we post photos, communicate with friends, share the best moments of our lives, etc. Some use Instagram as a platform to earn money. When you run a business on social networks and aim for really big earnings, you will often need a whole team of workers from managers, SMM specialists, etc. This requires not only time, but also a large amount of money to pay salaries. Instagram bot can fix this. IG bot (Toolzu, for example) will allow you to fully automate the work of your account, will be able to conduct smart analytics and much more. Best Instagram bot will make it so that you will only have to accept incoming promotional offers from other users and brands. But what is a bot?
A bot is a program that is designed to perform similar and repetitive tasks according to a specific algorithm. It saves people's time by taking on routine functions, and works through interfaces at a speed that is much higher than human.
Telegram bots, for example, download movies, convert files, help learn foreign languages, find songs on the Internet by excerpt, and even make money. They translate texts, entertain, help and tell how to spend time usefully.
The bot can perform any tasks assigned to it by its creators. For example, it can send emails, answer users' questions, direct them to the pages of the site or to a specialist. With the help of a bot, you can find out the exchange rate, download music, find books, distribute some information, and even influence the brand's reputation.
The main task of any bot is to free a person from work that is difficult for him to do – monotonous, constantly repetitive and boring. Many companies are implementing bots to save money, reduce waiting times, and increase customer focus. The main thing is to set up the bot so that it does not scare away the client with silence, wrong answers or stupid behavior.
For example, if the bot asks endless clarifying questions, then the visitor will not proceed to purchase the product, he will simply close the page and buy from competitors.
Here are the main areas in which bots are actively used:
technical support;

calculation of the cost of goods;

advising on various issues, such as which loan to choose for a client;

warming up the user and preparing him for the purchase of goods;

entertainment of visitors;

providing the necessary information, including contact information;

placing an order.
It can perform other useful functions as well. The main thing is to teach him how to do it. These are not all areas for which such programs are used.
In social networks, bots are often used to promote a group or account. This is necessary to create the appearance of the popularity of the place for a large audience, increase the reach and the number of impressions in the news feeds. Some bots will write comments, others will respond to them, put likes, and others will be added to groups. Chatbots are the most common type. Below we will consider them in more detail.
Chatbot on Instagram
Instagram, like a social network, is focused on posting photos and videos by users. The more active followers an account has, the more often it is shown in the smart feed to other users.
Sometimes people use the services of bots to cheat the audience. Officially, there are no bots on Instagram itself, for their use they can block the account, so you need to use it very carefully.
Typically, bots are used to receive orders and communicate with customers. It looks like a correspondence with the user, sometimes with answer options instead of an empty field for the user. Also used to collect account statistics and monitor new posts with certain hashtags.
Chatbots in Telegram
Telegram is a large messenger where you can exchange messages, media files, keep groups and make calls. It's easy to find a bot here.
There they integrate to interact with customers, answer their questions, offer products and delivery methods.
There are a huge number of bots in Telegram, as they are quite simple to implement. You just have to choose the most suitable one.
Conclusion
Bots are just a great tool to make your life easier. You need to decide what account function you want to give to the bot, and sometimes watch how it does its job. Good luck!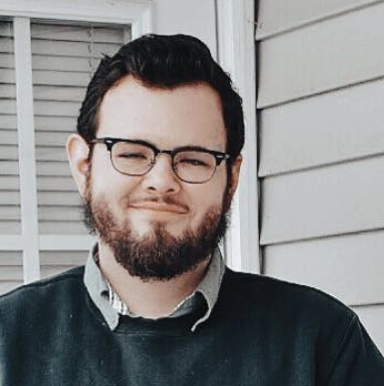 Taylor is a freelance SEO copywriter and blogger. His areas of expertise include technology, pop culture, and marketing.