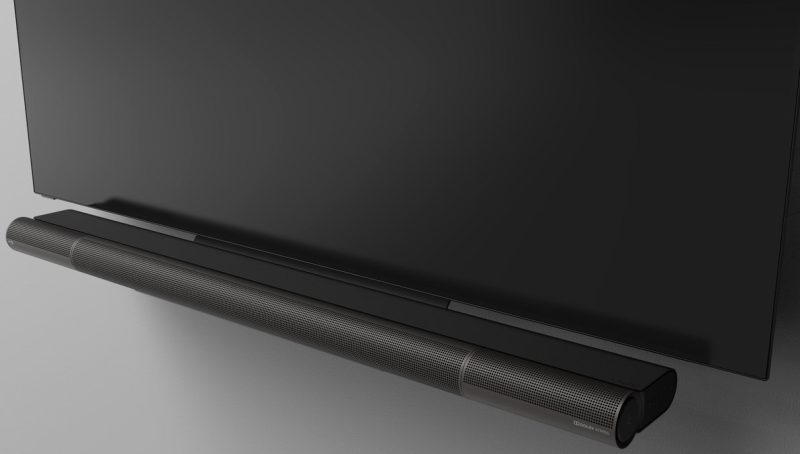 No home entertainment system will bring a breeze of experience without decent sound quality, even if you purchased the best digital television. Like in a studio or movie theatre, sound plays a vital role in capturing the audience. With technological advancements, TVs are growing thinner and slender, meaning the space for better and stronger speakers remains minimal. Modern high-end digital televisions can get clearer, audible, and more enjoyable to listen to and watch despite this. You can still get a more thrilling and refined sound from the comfort of your couches.
Although some of the TVs come with decent bass and deliver clear and understandable dialogue, still, the quality is nothing compared to the results of a proper sound setup. If you want to enjoy great TV sounds, we suggest you check out the recommendations for the top soundbars in the market.
Undertanding a Soundbar
A soundbar is a single box with several speakers and electronics that power them. The speakers are fitted in a slender enclosure with ports, and you can connect them to your smart TV without a receiver. Some have a separate wireless subwoofer, and a few come with rear speakers that create a juicy full surround-sound system.
Indeed, a soundbar system is the next gadget you need to wipe out your television's sound issues. The results are unquestionably breathtaking. This article comprehensively explains the technology of a soundbar, its connectivity and how it affects your Vizio Smart Tv's sound quality.
How does a soundbar affect your sound quality?
Generally, a soundbar is multiple speakers and amplifiers concealed in a slender and elegant enclosure. Some of them come with a couple of speakers that you can choose to place at different positions in your room. These speakers jointly work to fill the space with sweet and clear sounds. Soundbars rarely have the size and characteristics of an ordinary home speaker system, and therefore, a subwoofer is often connected for that deep, impactful bass. Soundbars like Vizio Elevate feature automatically rotating speakers that ooze and operate to beautify the vocals of your Smart TV.
No matter how great your TV is, the built-in speaker system can't match with a soundbar. Besides, as manufacturers seek sleeker and aesthetically beautiful TVs, the space for speakers gets diminished. And the truth is; that not everyone can afford the budget and space to install a full-blown traditional AVR sound system. Whether watching "Fantastic Beasts"- one of the latest movies or enjoying a rhythmic playlist, a soundbar will give you a lifetime theatre-like experience at an affordable price.
Ways to connect a soundbar to your Vizio TV

Connecting a soundbar to your Vizio Smart TV is the most profitable way to experience a better home entertainment system. You'll enjoy the best sound quality as you sip your favourite cocktail watching movies, or even catching up with TV shows by laying an extra sound-refined speaker. It's a pretty easy and quick process, and here, you'll learn the steps.
Don't let low volumes or irritating sound quality hold you from getting an authentic experience from the shows and playlists in your store. Here are three methods to connect a soundbar to your Vizio TV.
Method 1: Use a DMHI Cable
Before we go further, there are three accompaniments that you need:
A soundbar with HDMI port
An HDMI cable
A Vizio Smart TV with HDMI ARC port
If your Vizio TV and Soundbar have an HDMI ARC connection port, connecting the two becomes easier. On the other hand, you will have the advantage to control the sound bar's volume via your TV Remote control.
Steps to follow:
Ensure that both the Vizio TV and Soundbar are turned off
Connect or fix one end of the TV's HDMI ARC port to the HDMI cable.
Connect the other end of the cable to the HDMI ARC port of the Soundbar
Power on your Vizio TV first, and then the Soundbar
Ensure that the input of your Soundbar is set to HDMI
To the TV menu, find "Audio" and change the Digital Audio Out to Digital or 'Bitstream.'
You can now enjoy the audio from your TV through the connected Soundbar.
In case you want the volume of the Soundbar via the remote, you need first to set up the Consumer Electronics Control (CEC) through the following steps;
On your Smart TV, go to menu, select system and then CEC
Change the CEC option to 'On' or enabled.
When the CEC is enabled, adjusting the volume of your Vizio TV will also change the volume of the Soundbar.
Suppose you bought the latest Vizio TV and your Soundbar is Dolby Atmos-enabled. In that case, you can use the Enhanced Audio Return Channel, which allows the passage of high-quality audio from your Vizio TV to the Soundbar. Dolby Atmos is the current breakthrough in sound technology, delivering an experience worth the coin. Atmos-equipped soundbars feature unique and designed speakers to drive sound upwards and then bounce back to the audience, adding flavour to the performance. The overhead effects can significantly enhance your viewing experience and immerse you in action. Sometimes your Soundbar may not turn on as expected; here is how you can fix it.
Method 2: Use the S/PDIF Cable
If you want to connect your Vizio Smart TV to a soundbar, there are easy steps:
First, power off both the Vizio Tv and the Soundbar.
Connect one end of the S/PDIF cord to the Optical Port ('S/PDIF) of your Vizio Smart Screen.
Connect the other end of the cable (cord) to the Soundbar's 'S/PDIF In' port.
After confirming that the ports are well connected, power on your Vizio TV and the Soundbar.
Set the Soundbar's input to Optical ≥ turn off the internal speakers ≥ change the audio output on the Vizio Smart TV.
At this point, you'll be able to receive clear vocals from your Vizio TV via the Soundbar.
Method 3: Through Analog Cable
You can enjoy some incredible bass from your Vizio TV by connecting a soundbar via analogue cables by following these steps;
Ensure that both the TV and Soundbar are off
Connect one side of the analog cords to the analog ports of your Vizio Smart Television (The ports usually are red and white)
Connect the other end of the analog cables to 'Audio In' of the Soundbar, pairing the white and red colors.
Next, turn on the Smart TV and then the Soundbar.
Disable the TV's internal speakers and set the Soundbar's input to "Analog"
Your Vizio TV is well connected to the Soundbar
Can you connect Vizio TV to a Bluetooth Soundbar
Most of the Vizio Smart Televisions don't come with a Bluetooth feature. If you purchase one, it's unfortunate that you won't be able to pair your Soundbar to the TV via Bluetooth. Though several models support Bluetooth Low Energy devices, it's not similar to regular Bluetooth. Vizio TV Bluetooth connectivity works better on Smartcast App technology and not for audio streaming. A wired connection is the best option to connect a soundbar to your smart TV. Here is how to download and connect a Smartcast App to your Vizio TV.
What to do to get your Soundbar working with your Vizio TV
Sometimes your Vizio Smart Tv may fail to work with the connected Soundbar. Here are a few points to remember:
If you don't know the Soundbar's Bluetooth name, check it in the user manual.
If the Soundbar doesn't produce any sound, check any hardware-related issues, i.e. from the ports, power or functioning.
Check any problem with the device cable if you are on a wired connection and Bluetooth if you are on wireless pairing.
Expand the circle of possibilities by trying the Soundbar with another device.
Conduct a Power cycle process. Mainly, it helps solve potential power concerns.
Reach out to Vizio customer service for further assistance with compatibility information.
Conclusion
A piece of cool and sweet music or a beautifully sounding movie are the best gifts on a tedious day. And a soundbar connected to your Vizio TV is the best accompaniment in your living room. If you plan to connect your TV to a soundbar seamlessly, go through the elaborated steps with the required tools. With the guidelines in this write-up, you will shun improper connections and evade audio-related problems.
Consider buying a brand HDMI cable for best operations whenever you decide to connect a soundbar to Vizio Smart TV. A fit HDMI cable will save you time, ensure your devices are safe from damage and offer you a satisfactory audio streaming condition. Moreover, you can read our previous articles and learn how to connect your Vizio TV through Bluetooth.
Now that you've grasped the process of connecting your Vizio TV to a Soundbar. The HDMI cable connection gives you the best sound performance compared to the Bluetooth connectivity. On the other hand, the Bluetooth option via the SmartCast App offers a wireless connection for a more outstanding streaming and music experience.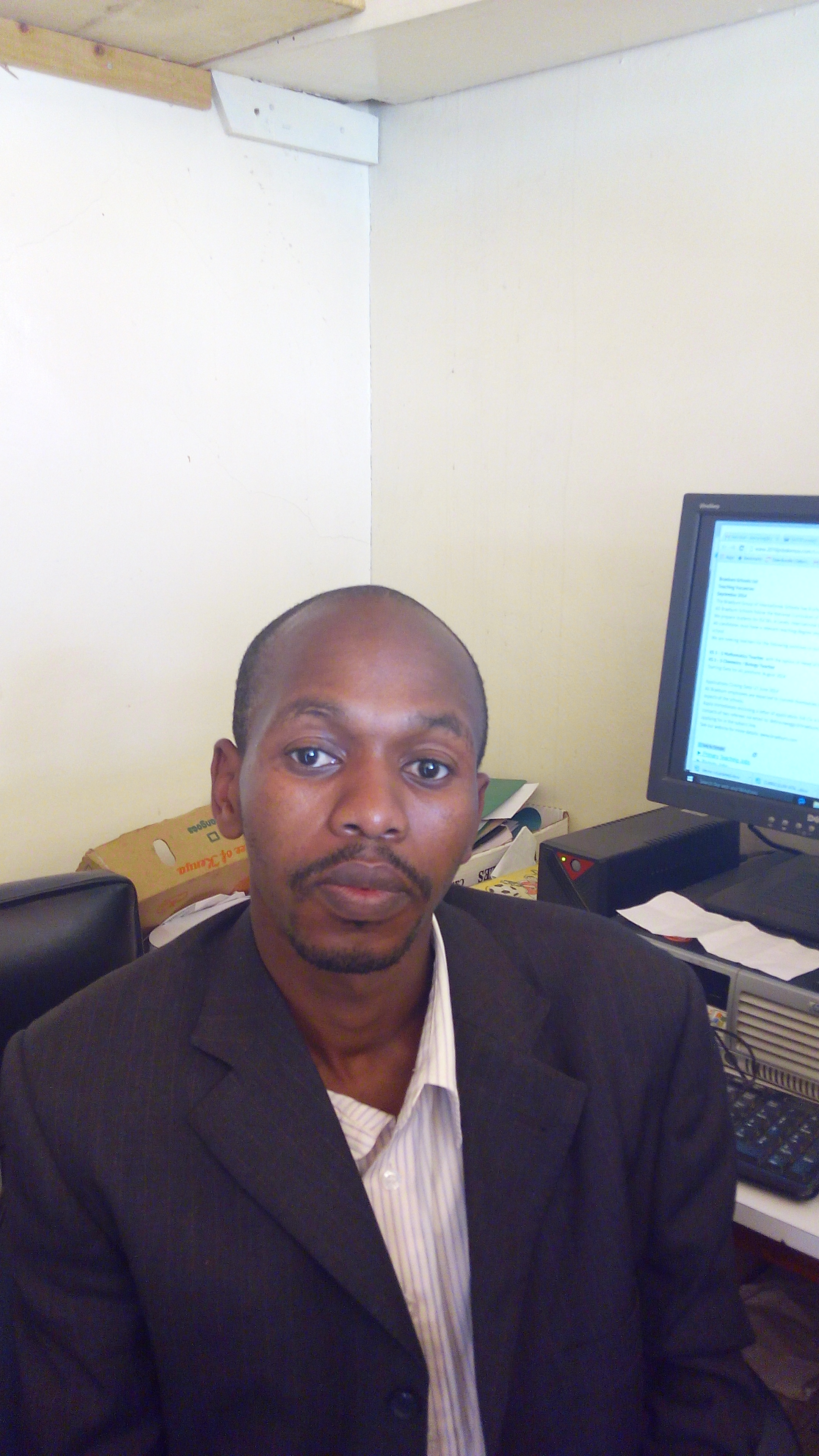 Denis is an article/blog and content writer with over 3 years of experience in writing on different niches, including product reviews, buyer's guide, health, travel, fitness, technology, tourism. I also have enough experience in SEO writing.