Dark and Darker might have been launched by now and players would have been enjoying the fully-fledged released version of the game if not for the legal issues with Nexon that emerged soon after the game was first announced back in January 2023.
As such, if you struggling to cope with the stuff going around and about Dark and Darker, then this article sheds light on everything you need to know about the indie game! From its legal issues with Nexon and delisting from Steam to the current marketing strategy adopted by Ironmace and the upcoming game's mobile version, this article has got you covered. Now, without further ado, let's begin!
About Dark and Darker
Dark and Darker is an upcoming first-person team-based dungeon crawler battle royale game by Ironmace, an indie studio consisting of former Nexon employees.
Since it is a dungeon crawler, Dark and Darker is played in dungeons beneath an ancient citadel set in a dark fantasy medieval era and consists of 4 main dungeon types: Crypt, Inferno, Goblin Cave, and the Forgotten Castle. To fight off monsters and support role-playing, the game lets players choose their starting character from one of the 6 character classes: Fighter, Barbarian, Rogue, Ranger, Wizard, and Cleric.
Also, Dark and Darker has 2 currency types: the free in-game Gold that can be earned by completing objectives and the premium Redstone Shard that needs to be purchased with real money. For players seeking a head start and avoiding initial grinding, you can safely buy the Dark and Darker Gold here!
Although the game is upcoming, its early access version has been out since 7th August and it includes the majority of features that the complete game version will have. It is currently available to purchase from the Dark and Darker's official website as well as Chaf Games.
Legal Matters with Nexon
Soon after the official announcement of the Dark and Darker game and the subsequent game reveal trailer in January 2023, Ironmace developers found themselves in hot waters.
Nexon, a Japanese video game developer, accused the indie studio of stealing their assets, code, as well as design from one of their games; and claimed that this was a violation of their intellectual property rights. And since Ironmace consists of former Nexon employees, the company argued that Ironmace has access to its confidential information and, therefore, demands that the development of Dark and Darker should be stopped, or face legal action.
In response, Ironmace denied such allegations and defended their game by saying that it is an original creation and made from the ground up using Unreal Engine 4 and handmade code.
The legal issues between the two studios escalated further in February 2023 when Nexon filed a DMCA notice to Steam. This ultimately led to the removal of Dark and Darker's Steam game page. Although Ironmace appealed the notice claiming Nexon's notice was false and abusive, Steam did not restore the game's Steam page since Nexon threatened to sue Steam for facilitating piracy and infringement.
The subsequent events took a turn for the worse when in March 2023, Nexon filed a lawsuit against Ironmace in the Seoul Central District Court and sought to stop the production and distribution of the Dark and Darker game. To support their stance, Nexon even submitted evidence. Ironmace responded by filing a countersuit against Nexon and submitted their own evidence as well to refute Nexon's claims.
Moreover, further deteriorating the relations between the two companies, Nexon had a raid conducted on Ironmace's headquarters in Seoul in April 2023. The raid was conducted with a search warrant and was aimed at seizing evidence of Ironmace's ill practices against Nexon. However, the raid team neither found any clear proof of Ironmace's stealing from Nexon's game nor any connection between Ironmace and Nexon's former employees who joined Ironmace.
Consequently, Ironmace swiftly reacted and claimed that the raid was illegal and unjustified as they had already submitted the evidence to prove their innocence.
Old-School Torrents Approach
Although neither of the parties has given up their stance as of now, Ironmace has continued to work on their game diligently.
Because Dark and Darker is not available on Steam anymore and neither on any of the popular digital front stores, such as Epic Games, Ironmace has resorted to old school way of publicizing and delivering their game: Torrents!
In the game playtests that ensued amidst the clash with Nexon, Ironmance has successfully managed to invite a large number of players to play the game and get the necessary feedback.
Moreover, via their discord server, Ironmace has also shed light and updated players on its current matter with Nexon. It said: "Rest assured that we are working around the clock to safeguard the continuance of Dark and Darker. Unfortunately, due to the complexities of our situation, especially across international lines, it is taking time to resolve the Steam situation. In order for us to keep our promise to our fans we've had to go old school this time."
Dark and Darker Mobile Port
In light of all the events leading up to now, Ironmace devs seem to have taken the just right step in ensuring the successful launch of their newly introduced dungeon crawler game.
While the Dark and Darker is still embroiled in legal trouble, it is already getting a mobile port. It turns out that Ironmace has stuck a licensing partnership deal with Krafton, the studio behind the iconic battle royale game PUBG.
In a press release, Krafton remarked on the game's "innovative fusion of battle royale survival elements with dungeon crawler exploration" and said is a "perfect fit" for Krafton's catalog.
Moreover, Rafael Lim, the Krafton senior head of publishing, also said: "From the genre to the setting of the overall IP, Dark and Darker tapped into something compelling with its existing PC release. Here at Krafton, we can't wait to share these exciting dungeon runs with a whole new community of fans on mobile."
Final Thoughts
Although the dungeon crawler's mobile port has been confirmed, its release date has not been confirmed yet. Despite its uncertain development time and shaky launch, many fans are looking forward to playing the game as soon as it's available for purchase.
What do you think? Share your thoughts with us and let us know in the comments below!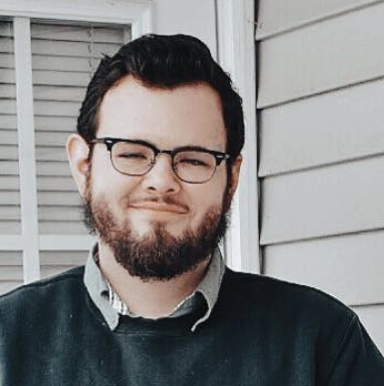 Taylor is a freelance SEO copywriter and blogger. His areas of expertise include technology, pop culture, and marketing.