Every Instagrammer thought about how to get Instagram followers for free. Especially if we are talking about the first thousand followers on an IG account. The first 1K — is a significant number for any blogger, and not only on Instagram. It is a true indicator that the content has passed the quality control of Instagram users, and the process of raising popularity has moved forward. For commercial and business Instagram accounts, the growth of social media fame helps to increase sales, so many brands have their pages on Instagram promoted and popular.
Before you start to get free Instagram followers
Before you start getting followers, make sure that your profile is filled out and that there is also a content plan. Without a well-thought and well-designed account on Instagram, you won't have lots of followers, who will love to stay on your profile after you invite them.
How to get Instagram users for free: 8 proven methods
Here is a selection of the most popular and proven methods to get more followers on Instagram quickly and without deep analytical knowledge about social media promotion. Some of these methods work on the principle of setting up and done, and others need routine everyday work. But once you set a description, hashtags, geotags, etc., the social network independently generates recommendations for users.
Method 1: Instagram follow bot
The essence of the following bot for Instagram followers is that you follow users and like their publications automatically. The IG bot works effectively if you target it well, and work with a target audience (and not just random IG users). After seeing notifications users will go to the page that followed them, look at the posts and stories, and probably follow you back.
Don't worry about Instagram may ban your account, — this bot works ultra safely and has smart filters to avoid a ban.
This Instagram bot is not absolutely free, but it is cheap. And it has the lowest price for followers than any other method.

Method 2: Hashtags and keywords
They will help you get good coverage, get into the recommended, and attract new followers to your Instagram account. But this will only work if the hashtags are relevant to the topic of your post.
Methods 3: Geotags
Put geotags on your Instagram posts every time. It will look like a place of interest that can be visited for several reasons on the map. The person will see the label on the map, read the post, look at your profile, and if he likes it, follow your account. People love to investigate locations with Instagram publications tied to geotags. This is a great way to know more about any area, and from the other hand — geotag is a savvy way to promote.
Method 4: Instagram Story challenges
A Story challenge is a challenge that the account owner throws at his friends in Instagram Stories, and the audience after performing certain actions.
If the content responds to numerous people, then they will repost it to their stories, comment on it, and mark you.
Method 5: Mutual PR
Mutual PR is another of the coolest ways to gain an audience on Instagram. It can be used by both novice bloggers and business accounts. You need to choose partners for mutual promotion carefully. They should have as close to your target audience as possible, about the same number of followers — and, of course, the conditions for cooperation should be suitable.
For example, a photographer and a makeup artist can promote each other's pages, since they have approximately the same target audience.
Method 6: Instagram collab posts
Not so long ago, Instagram introduced a new feature of user collaboration – joint publications and Reels. In addition, today brands, influencers, and celebrities are more eager to cooperate than to compete. Now users can invite other people as authors of publications. Co-authorship in IG will help to increase coverage and engagement because the post will be seen by a combined audience of all authors.
Method 7: Active commenting on bloggers
Comment on bloggers' posts with a similar target audience. Write not only an assessment, good or bad, but also ask questions, and suggest an idea for the next post. Try to stand out, but delicately, without unnecessary criticism, so as not to end up in the bath.
Method 8: Creating Reels
Facebook on Instagram has its own analog TikTok — Reels. In this section, you can post videos with a duration of 15 to 60 seconds. Track trends, and participate in challenges. Here you will also find an audience, and attract attention to the blog. All Reels are organically promoted by Instagram algorithms! Use this life hack to gain Instagram followers before your competitors do.
It is not easy to promote a page on Instagram using completely free methods, especially in the first stages – you will have to try to gain the first 1000 followers. Paid promotion methods will help speed up the process.
There will also be classic marketing techniques that imply the presence and planning of a budget: targeting, buying advertising from other bloggers, and holding contests.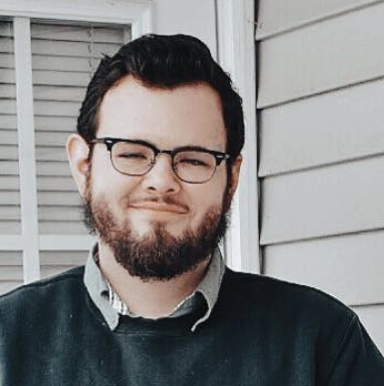 Taylor is a freelance SEO copywriter and blogger. His areas of expertise include technology, pop culture, and marketing.