In the digital age, the internet has reshaped the landscape of content creation and consumption. One platform that has garnered immense attention in recent years is OnlyFans, which allows content creators to monetize their content by selling subscriptions, tips, and pay-per-view access to their fans. It has become a symbol of the changing dynamics of online income generation, offering opportunities for creators across various niches, from adult content to mainstream entertainment. But the question that often arises is how much do people make on OnlyFans.

How Much Do People Make on OnlyFans: Earnings and Insights
OnlyFans Earnings Statistics
In the ever-evolving landscape of the internet, OnlyFans has skyrocketed to unprecedented heights, captivating creators and consumers alike. Launched in 2016, it has seen a meteoric rise in popularity and profitability. In the 12 months leading up to September 2021, OnlyFans reported a staggering pre-tax profit of $432 million, marking a jaw-dropping 615% increase from the previous year. This unprecedented success is emblematic of the shifting dynamics of online content creation and consumption.
OnlyFans operates on a commission-based model, taking a 20% cut from creators' earnings while creators retain 80%. This approach has proven highly lucrative, given that the platform boasts 2.1 million registered creators.
Amidst the vast community of creators, some have ascended to extraordinary financial heights. Over 300 OnlyFans creators earn an annual income surpassing the million-dollar mark. The top earners on the platform are redefining what it means to monetize online content, raking in a jaw-dropping $100,000 or more monthly.
The influence and profitability of OnlyFans extend far beyond traditional entertainment spheres. In 2022, the platform's highest earner was Blac Chyna, an American model and television personality, who reportedly earned an astonishing $20 million monthly. Following closely behind was actress and creator Bella Thorne, with an estimated monthly income of $11 million. These figures underscore the broad appeal of OnlyFans, which spans from celebrities to everyday individuals seeking to capitalize on their unique talents and offerings.
What is the Average OnlyFans Income?
OnlyFans determines the minimum and maximum subscription prices. The lowest monthly subscription fee is $4.99, and the highest is $49.99. Additionally, creators can put up tips or paid private messages starting at $5. Paid tips and private messages can help authors engage their followers, develop a devoted following, and increase earnings.
OnlyFans producers can charge extra on the website to sell personalized or interactive content. Some artists have developed a tip menu that lists the content and interactions they provide along with the associated charges. The income estimate depends on the quality and amount of the content you submit. The more you post, the more reason there is for your followers to follow you on social media and stick with it.
OnlyFans boasts an impressive user base of 210 million individuals, with a daily influx of 500,000 new members eager to explore its offerings. The platform thrives on the creative contributions of 2.1 million content creators, many of whom have ascended to remarkable financial heights, raking in $100,000 or more each month. However, the average income paints a more modest picture, with OnlyFans creators' average OnlyFans income is around $151 monthly. On average, these creators cater to a subscriber base of 21 individuals, demonstrating this dynamic online community's diverse content and engagement levels.
Factors Affecting OnlyFans Earnings
Many factors can affect creators' earnings on OnlyFans, a platform that allows content creators to monetize their content by selling subscriptions, tips, and pay-per-view access to their fans. Some of these factors are:
Size and Demographics of One's Potential Subscriber Base
The more subscribers a creator has and the more they charge for their content, the more money they can make. However, the number of subscribers also depends on the demand and preferences of the audience, which may vary depending on the geographic location, age, gender, income, and interests of the fans.
Quality and Frequency of One's Content
The quality of the content refers to how well it meets the expectations and needs of the fans, as well as how original, creative, and engaging it is. The frequency of the content refers to how often a creator posts new content or updates their existing content. Both factors can influence the retention and satisfaction of the subscribers and attract new ones.
Competition from Other Creators
OnlyFans is a highly competitive market, with over 2 million content creators as of August 2021. Therefore, a creator must find a way to stand out from the crowd and differentiate themselves from others in the same niche or location. This can be done by finding a unique niche or angle, offering exclusive or personalized content, or providing additional value or benefits to the fans.
Willingness of Subscribers to Pay for Content
The willingness of subscribers to pay for content may depend on various factors, such as their disposable income, their perceived value of the content, their loyalty to the creator, and their cultural attitudes towards adult content. Some subscribers may be more willing to pay for content that they find appealing, entertaining, informative, or educational. In contrast, others may be more reluctant to pay for content that they find offensive, dull, or low-quality.
Opportunities for OnlyFans Creators
OnlyFans is a platform that allows content creators to monetize their content by selling subscriptions, tips, and pay-per-view access to their fans. The platform is mainly known for hosting adult content but also features celebrities, musicians, and other creators.
There are many opportunities for OnlyFans creators to grow their fan base, increase their income, and establish their brand. Here are some of the opportunities that OnlyFans creators can explore:
Promoting on Other Social Media Platforms
OnlyFans needs a discovery page, which can make it hard for creators to get noticed. Therefore, many creators use other social media platforms, such as Twitter, TikTok, Instagram, Reddit, and YouTube, to advertise their accounts and attract potential subscribers. Each platform has its advantages and challenges, so creators need to learn how to optimize their content and strategy for each one.
Creating Personalized and Exclusive Content
One of the ways that creators can differentiate themselves from the competition and build a loyal relationship with their fans is by creating personalized and exclusive content for them. This can include custom videos, photos, audio messages, live streams, or any other content the fans request or appreciate. Personalized content can also increase the retention and satisfaction of the subscribers and generate more tips and referrals.
Collaborating with Other Creators
Another opportunity for OnlyFans creators is to collaborate in the same or different niches. This can help them cross-promote their accounts, reach new audiences, and create more diverse and exciting content. Collaboration can also foster a sense of community and support among creators, especially in the adult industry.
Expanding into Other Niches or Interests
OnlyFans is not limited to adult content. Many creators use the platform to showcase their other talents, hobbies, or passions, such as cooking, fitness, music, art, gaming, or education. This can help them attract fans who share their interests or want to learn from them. It can also help them diversify their income streams and reduce the risk of burnout or boredom.
Conclusion
OnlyFans has become a thriving platform where creators can turn their passions and talents into a source of income. The platform's appeal extends beyond its original niche, attracting celebrities and individuals from various backgrounds. As OnlyFans continues to evolve, it exemplifies the changing landscape of online content monetization, offering creators and fans a unique space to connect and prosper in the digital age.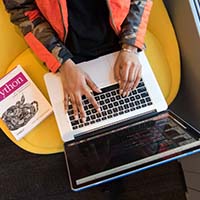 Nancy is a journalist with passion for technology. In her 12 years of experience, she has crafted some of the most detailed pieces that describe the importance, benefits, and progress happening in the technology world.