Top 4 Pros and Cons of Outsourcing software development

Living in a tech-saturated world, everything seems to be fast-paced and rapidly-growing. Businesses, specifically, need to cope with this dramatic-accelerating society. Given the pace at which the world progresses, companies must strive to stay relevant and on top of their game.
Thus,doing business in today's technological world necessitates ongoing evaluation of how to utilize technology in the modernization and enhancement of the business. At some point in time, companies will probably require a custom software application to identify opportunities for improvement or reach out to clients more effectively.
If you are a project manager who decided to take on such a software development project, an efficient approach is to employ a dedicated development team. Building this team will  greatly help your company to reap a variety of advantages.
However, you may be unsure on where to begin in building a dedicated development team. Thus, the most significant aspects of the topic are outlined below to assist you get a better understanding of it.
What is a Dedicated Development Team?
A dedicated development team is a popular partnership model in software development. This strategy is the greatest solution for both established businesses and emerging startups since it is transparent and effective.
Basically, the concept of this model is that businesses collaborate with an offshore software development company. By doing so, they are able to hire a pre-assembled team that can seamlessly integrate into their IT processes.
Because the staff is well-trained and skilled, they can dedicate their full attention to the job.  Rather than allocating assignments to freelancers, having a dedicated software development team is a better option.
What Makes up a Dedicated Team?
When in-house teams lack the necessary abilities to produce solid software products, hiring dedicated developers is a great option.
Though the composition of your team is determined by your company's needs, the following are some of the significant roles and responsibilities that they perform. 
Project Managers
Project managers directly work with the dedicated team, ensuring that the process is controlled, the workflow is managed, and the team is motivated to work efficiently. Basically, they are in charge of the entire software project.
Business Analysts
Business analysts are in charge of defining the project and outlining the system development requirements as soon as the sale is completed. Their primary responsibility is to ensure clear and transparent communication between the client and the dedicated team.
Developers/Programmers
The team's programmers or developers perform the most important role. They use coding to transform human languages into languages that computers and technical gadgets can understand. 
UI/UX Designers
UI/UX designers are the ones in charge of creativity. They work with client's wireframes to develop mockups and create application interface designs. They primarily focus on improving the user experience by making the software product attractive.
How to Build a Dedicated Development Team?
In order to stay on top of the game, you probably take advantage of the benefits the technology offers. One way to thrive in this ever-changing business world is to build scalable and tailored solutions that fit your business needs. 
The decision to hire a dedicated development team to develop your custom business solution is a crucial one for your company. That is why it is critical to carefully select your team.
Make a list of your goals, budget, and requirements
The initial step in building a dedicated development team is to decide your end goal, anticipate the budget needed, and describe your requirements. During the hiring process and product development, these steps will greatly assist you. 
Interview potential groups
To begin, look for companies that offer dedicated software development teams. You can start interviewing eligible candidates once you've developed a list. You can ask as many questions as you want to determine if a particular group is a good fit for your project.
Start your dedicated software development team
After you have chosen the team that suits your project's needs, you can start working with them. It is important to build effective communication and trust between you and the development team. 
Manage the team properly
Begin channeling the appropriate management practices to ensure that tasks are completed efficiently. It is necessary to control and monitor the progress of each procedure. 
Assess performance
Regular performance assessments can be used to evaluate the productivity of the team. You can develop improvement initiatives based on the assessment results.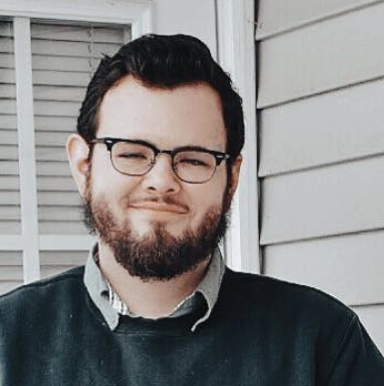 Taylor is a freelance SEO copywriter and blogger. His areas of expertise include technology, pop culture, and marketing.