The degree of success that your company achieves will be directly proportional to the suppliers you choose to assist you in operating it. Because HIPAA stresses business associate HIPAA compliance, the vulnerabilities of your vendor are ultimately your vulnerabilities. HIPAA-compliant suppliers are business associates. How do you choose HIPAA compliant vendors?
Choosing HIPAA-Compliant Vendors: Some Recommendations
Here are five recommendations for making an informed decision when selecting HIPAA-compliant vendors (BAs):
1. Determine the Kind of Service That You Need
Consider your needs while picking a HIPAA-compliant provider. Some suppliers provide complete HIPAA compliance, while others don't. It is also essential to consider the vendor's level of expertise and the track record regarding HIPAA compliance. Consider a vendor's HIPAA compliance record before picking one generated by some HIPAA compliance software. A credible seller meets all HHS HIPAA regulations (HHS). A competent provider would also give customer assistance and training to ensure data security.
2. Price Point
Consider pricing while picking a HIPAA-compliant provider. Less expensive vendors may not have as much security or compliance. When making a selection, examine the vendor's past performance. Consider the vendor's longevity, software updates, and HIPAA compliance. It is essential to have a conversation with the vendor's staff members to ascertain the level of HIPAA knowledge and comprehension they possess.
3. Take Into Account Quality and HIPAA Compliance
Consider quality and HIPAA compliance while selecting a HIPAA-compliant provider. Do the research and ask around. Make sure the provider is reputable and knowledgeable in HIPAA-compliant services. In conclusion, be sure that all of the criteria of the service you are acquiring are legally specified, so there are no surprises further down the line. Asking the vendor about the certifications and licenses they have in place to guarantee that they comply with all of the HIPAA regulations is another intelligent approach to get started with the process. In addition, make it a point to ask them about the security measures they have in place and how they intend to secure your personal information.
4. Ask References and Read Online Reviews
Verifying references and reading internet reviews before working with a HIPAA-compliant company is critical. Checking reviews will help you choose a credible provider with HIPAA-compliant services. In addition, by inquiring about the vendor's previous work, you will have the opportunity to confirm that they are familiar with the HIPAA standards and can provide the required services. Choose a provider that has specialized knowledge and experience in HIPAA compliance. You can guarantee that your company is completely shielded from the risk of data breaches as well as legal liabilities.
5. Ensure That You Are Receiving the Value That You Have Purchased
Knowing the various levels of HIPAA compliance is crucial before picking a provider. Each variety has different needs and perks, so know what you need before buying. Whether you're searching for a HIPAA-compliant provider, ask about their skills and if they have expertise with certain data breaches or HIPAA laws. Ask about their services and certifications if you merely need ISO 27001 or even PCI DSS Level 1.
Conclusion
Choosing the correct HIPAA-compliant provider is critical for a variety of reasons. First, check sure the vendor is HIPAA-compliant and can satisfy your demands. Second, choosing a HIPAA-compliant vendor like Compliancy Group with a good reputation and experience can help protect your data and information. Using a competent HIPAA-compliant provider may save you time and money. HIPAA compliance software may also assist firms in meeting other privacy and security regulations.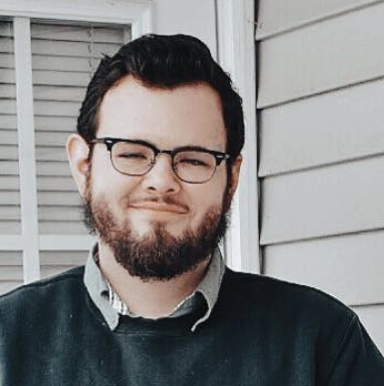 Taylor is a freelance SEO copywriter and blogger. His areas of expertise include technology, pop culture, and marketing.