If you've been on the internet in recent years, you've probably heard of the brand Feastables. YouTube sensation Jimmy Donaldson (more famously known by his online alias, Mr. Beast) founded the company in 2021, which, at the time, only offered a single product: a simple chocolate bar.
What started out as a mere side project for the renowned YouTuber has now grown into a burgeoning business that is shaking up the confectionery industry. The company is now selling in major North American supermarkets and has plans to expand its reach worldwide. How did the 2021 startup accomplish so much in so little time? The answer is quite apparent: effective video marketing.
How to Craft Video Marketing Material as a Startup

Clearly, not every startup has a YouTuber with millions of subscribers behind it, unlike Feastables, which had a leg up in terms of reach at its inception. But the point is effective video marketing material is an exceptionally useful tool that startups should properly utilize in today's era of media entertainment. Feastables' success is a testament to what excellent video marketing can do for a startup.
Although most startups don't have the budget and reach that Feastables had, there are still insightful lessons as to how it crafted its video marketing material. In this article, we'll explore ways to generate compelling content that startups can emulate, all while staying on a budget.
Make Good Material
Let's start with the most obvious but somehow most overlooked aspect of video marketing, and that is making good content. Yes, creating a social media account is incredibly easy, and posting something on it is equally so. The tricky part is making decent content that people will spend five minutes of their day consuming.
Companies are no strangers to poor choices when it comes to video marketing. Some examples that immediately come to mind are Pepsi's infamous Live for Now commercial that got pulled one day after its release and Burger King's very controversial Women Belong in the Kitchen campaign that it drew flak for.
So, if named brands reap punishment for bad marketing decisions with videos, startups are obviously not out of the line of fire. Therefore, producing good, decent content that can grab people's attention is a must when crafting marketing strategies.
Craft your videos in a way that allows for everyone to enjoy it. Make the speech captivating and engaging but simple enough so that people still recognize the product on the radio. Use effective closed captioning or annotations to help make your videos more accessible. CC services are widely available online and are incredibly easy to access, so there's no reason not to add captions to your videos.
Market Your Products Online for Free
Some startups get caught up in the idea that because of a marketing budget, they must spend it to advertise their product effectively. That isn't always the case. Mr. Beast was shrewd enough to understand that you don't have to pay a premium to reach an audience. You only need to have a social media account and post something for people to see, and that doesn't cost anything.
He mostly posts videos on YouTube, but startups don't have that kind of limitation. There's Facebook, Reddit, X (formerly known as Twitter), and many others. And with the recent revival of short-form videos through TikTok, marketing online for free has never been any easier. Even a professional networking site like LinkedIn is a popular option for some startups.
Use Every Tool at Your Disposal, Free or Otherwise
Whether it's do-it-yourself editing and post-production, leveraging user-generated content through surveys and research, or even repurposing old content, there are hundreds of ways to produce good video marketing material. If we strip away all the intricacies of making a video, you only need a camera and a plan.
Modern smartphones have excellent cameras that can record simple videos for marketing purposes. Investing in a good-quality camera is very easy, too, given the endless options of affordable gadgetry nowadays. Learning how to edit videos is as easy as opening YouTube and watching a tutorial on how to shoot correctly. All of these are risk-free and relatively low-budget processes.
If your startup's budget allows it, investing in worthwhile things (such as a video production team) is also a viable option. With the right idea and precise execution, specific video marketing materials can be useful for years after production. With proper planning, you can even repurpose them whenever the need arises.
Can Startups Replicate Feastables' Success?
It is challenging for startups to replicate the meteoric rise of Donaldson's Feastables, given all the circumstances at play. But that doesn't mean that a company with the right ingredients won't achieve similar success. Considering the speed at which improvements happen in social media, video production, and marketing in general, it'll happen.
At the very essence of video production is a camera and a plan (and maybe an underpaid video editor that cleans up inevitable mistakes). As long as a startup takes the time to think about those aspects seriously, crafting video marketing material can go a long way, even with a limited budget.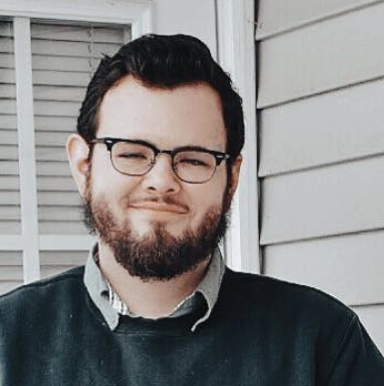 Taylor is a freelance SEO copywriter and blogger. His areas of expertise include technology, pop culture, and marketing.