Content creation has evolved to include video, and it has become a marketing strategy that most businesses use these days. And TikTok and YouTube are prime options for most marketers to promote their brands. Together, TikTok and YouTube produce billions of views, likes, and shares every day and are incredibly well-liked platforms across all generations.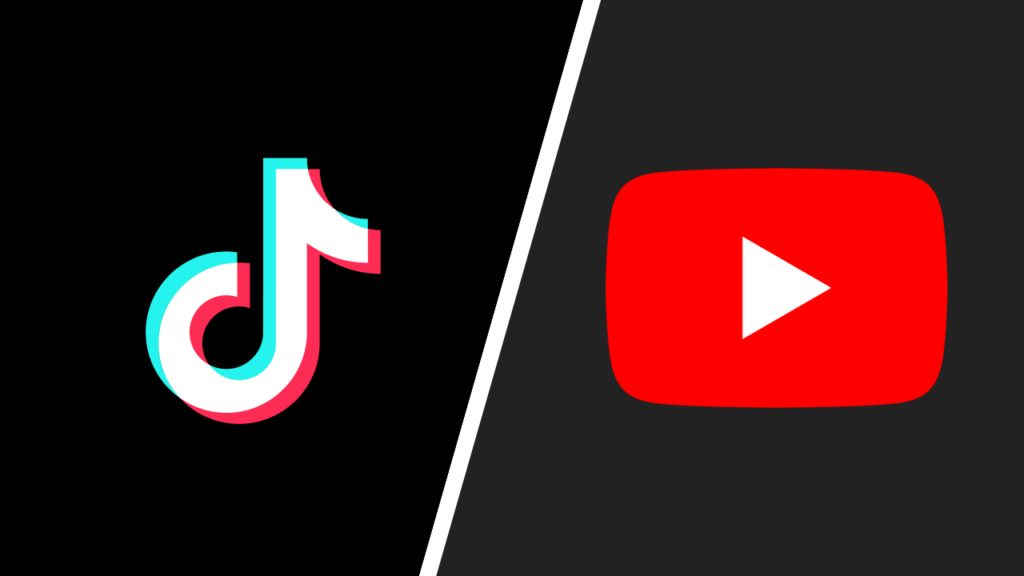 However, it takes great thought and analysis to decide between the two. The type of content, the target market, engagement rates, and influencer marketing spending must all be taken into account while choosing the right platform for your content. But which video-sharing website offers content creators the biggest benefits? Find out in this comprehensive TikTok vs YouTube article!
Factors That Determine Your Option Between TikTok and YouTube
When it comes to deciding between YouTube and TikTok to create content for marketing and earning, you may have a hard time choosing. Creators have the ideal insight into what is working, what needs to be changed, demographics, and view counts, thanks to the option to check their account data. TikTok and YouTube both provide creators with personalized data, but YouTube also allows you to see competition analytics.
In addition, consider the following factors to choose between the two most popular video content platforms.
Content Size
How much time a user spends watching a video on TikTok vs YouTube is one of the biggest factors to choose between the two. While YouTube allows you to publish videos up to 15 minutes long or infinite for verified accounts, TikTok only allows 15-second to 10-minute clips. The maximum duration on TikTok is three minutes.
Short YouTube videos, commonly known as "shorts," are another format that creators may upload since they have a longer shelf life than other types of videos. Although YouTube offers long-form, distinctive-style videos, TikTok may draw more attention from viewers due to its bite-sized material.
Content Format
TikTok prefers 9:16 aspect ratio short-form videos that are vertically optimized for mobile screens. Even while it doesn't allow for full-on explanation videos, you can still produce high-quality material whenever you need it and organize it into a non-chronological series. Since
YouTube applications are more common with smart TVs, gaming consoles, and other devices; it has a 16:9 aspect ratio. YouTube users may create playlists of similar content, which gives viewers the option of autoplay for hours of music streaming enjoyment.
Content Niche
With producers adopting TikTok to share simple content through memes, instructional content, lip sync videos, and dancing videos, TikTok makes short-form videos easier to consume. These frequently comprise a series of specialized content or experts associated with a certain hashtag, with material typically devoted to one specialization. Influencers can help both large and small companies develop straightforward, captivating, and possibly viral content.

Product reviews, how-to videos, comedy skits, music videos, and many other types of material are all quite popular on YouTube. Involving YouTubers in your brand's marketing might be advantageous. For content that is harder to showcase in short clips, YouTube could be a better option.
Audience
TikTok is the best platform for you if a younger audience is your target market. While more and more people are progressively downloading the app, TikTok is particularly well-liked by GenZ. The typical group that uses TikTok is between 12 and 17 years. However, adults from 18 to those in their 30s make up close to half of the TikTok users.
TikTok is also much simpler to be seen quickly, but creating a following on YouTube offers more prospects for profit. If your target audience is GenZ and millennials, YouTube can bring you more audience for your content. It is so because a whopping 95% of adults below 30 use the platform. Moreover, YouTuber content creators are seen as more trustworthy, according to surveys.
Earning Potential
Creators may use their social network to their advantage and earn money in a few taps, from sponsored content to affiliate links. Marketers are constantly searching for fresh YouTube marketing chances, whether you have a small or a big channel. Through YouTube ad income, YouTube compensates creators directly.
Shared ad money may be generated from YouTube videos through monetization. But monetizing YouTube videos is necessary for this to succeed. However, TikTok doesn't offer any direct compensation. It provides an affiliate marketing strategy where companies may pay creators to produce tutorials, reviews, and unboxing videos to increase their audience, revenue, and recognition.
Difference Between How and How Much You Earn on TikTok vs YouTube
Here's what to expect when it comes to monetization on TikTok vs YouTube.
Monetization Tools
You must be approved for the YouTube Partner Programme to benefit from any of YouTube's revenue streams. To join, you need to live in one of the 120 countries where the site is accessible, accrue more than 4,000 hours of public viewing time every year, and have more than 1,000 subscribers.
TikTok has a TikTok Creator Fund that is available only in the U.S., the U.K., France, Germany, Spain, and Italy. You must live in one of those locations, have over 10,000 followers, and have received at least 10,000 genuine views during the last 30 days to join the fund.
Advertising Benefits
When your audience views the YouTube adverts that are displayed on your videos, you make money. The locations of the adverts in your videos are up to you as the channel owner, but you won't be able to pick which products are advertised. Using AdSense, YouTube will insert advertisements into your videos and give you a 51% cut of the advertising money they produce.

In June 2022, TikTok Pulse was launched as a new program for sharing advertising money. If you want to take part in the program, you must have at least 100,000 followers. The program enables companies to have their TikTok advertising shown next to the top 4% of videos.
Additional Income Benefits on YouTube Not Available on TikTok
YouTube promised to provide creators $100 million in 2021 as compensation for their short-form videos in YouTube Shorts. Bonuses are available for shorts that were added to the platform during a period of 180 days. You can expect to earn anywhere from less than $100 to more than $10,000.
You can earn by promoting and selling your official branded items from your YouTube videos using merch shelves. To avail of this benefit, you must have at least 1,000 members.
When you achieve 1,000 subscribers, you may ask your fans to join for a monthly price in exchange for unique benefits like badges, personalized emojis, and content. It is another excellent way to earn a potential income.
You may also earn from Super Chat and Super Stickers. Anyone viewing your Livestream may pay for their comments to be highlighted with Super Chat and Super Stickers.
Additional Income Benefits on TikTok Not Available on YouTube
TikTok Creator Marketplace's innovative technology offers creators chances to generate revenue. It helps marketers in partnering with the appropriate influencers and creators for a variety of marketing efforts.
Video Gifts on TikTok provide a way for users to express their gratitude for content by sending "Diamonds." These Diamonds are gathered by creators and exchanged for money.
Live Gifts are also a great source of income on TikTok that can be won through live streaming on the app. These Diamond prizes can be exchanged for cash later on.
TikTok users may tip content producers by sending them money on the app. It is one of the ways TikTokers earn their revenue from the app.
TikTok Vs YouTube: Which is a Better Earning Platform
TikTok and YouTube have great sources to earn revenue as both platforms have incorporated various strategies to help content creators make money. However, when comparing the amount of income you can earn from these platforms, YouTube gives a better option. The compensation it offers is much higher than what you can expect on TikTok.
In fact, the highest-paid YouTuber earned $54 million dollars on the platform, while the highest-paid TikToker earned $17.5 million dollars. This is a significant difference. But an important factor to consider is the duration it takes to earn this kind of money.

Although YouTube pays better than TikTok, it takes significantly longer to make a presence on YouTube. Gaining views and subscribers takes some effort from the content creator's side, and it may be years before they can rely on the platform to make a living out of it.
Considering TikTok's quick reach and wider audience, the platform has more potential. Moreover, TikTokers' profits should increase as TikTok broadens its monetization initiatives and they diversify its sources of income.
If you are looking for quality content and something that would benefit the audience, putting in some time and effort on YouTube could help you gain valuable followers. You could ultimately make a good income in the long run comparison.
Conclusion
The social media sector and how people view videos online have been completely taken over by TikTok and YouTube. Sharing video material on both YouTube and TikTok will help you to reach a larger audience and increase views and interaction. Regardless of the platform you use, you have great chances for success in producing long-form videos or bite-sized content on them.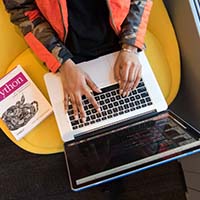 Nancy is a journalist with passion for technology. In her 12 years of experience, she has crafted some of the most detailed pieces that describe the importance, benefits, and progress happening in the technology world.