You may find plenty of music torrent sites online. However, a significant percentage of them are illegal and may get you in trouble for using them. If you wish to get access to music torrent sites to download torrents that are legal and practical, you are on the right page!
This article discusses some websites that are dedicated to hosting only legal torrents if you are looking to discover one online. Sharing music from commercial commons or non-copyrighted movies is a legal use for torrents.

The best legal torrent sites to download torrents do not participate in copyright infringement or piracy and only host entirely legal content. You can find the top music torrent sites in this article, specially curated for music enthusiasts.
16 Best Music Torrent Sites
When you utilize a torrent, you don't only get the material; you also make it available for other users to download from you. Hence, downloading songs via torrent sites might get you in serious legal jeopardy.
Torrent sites may be utilized for a variety of legal functions, such as the sharing of open-source software such as Linux distributions. Without the original developer having to host the file themselves, this approach makes the software accessible to everyone.
For open-source and free software, this is crucial as it greatly increases everyone's access to everything. Here is a list of the best music torrent sites for legally getting music online that you can access with a torrent search engine.
Legit Torrents
Internet Archive
Etree
BitTorrent Now
Freesound
International Music Score Library Project (IMSLP)
FreePD
Uppbeat
ccMixter
Fugue Music
Audionautix
Jamendo Music
SoundCloud
Miro Guide
Free Music Archive
SoundClick
Legit Torrents is one of the popular music torrent sites with over 4,800 freely accessible torrents. Music is hosted on an entirely legal torrenting site, unlike pirate bay. By selecting the active-only option, you may narrow your search results based on your preferences to download music torrents.
Music, movies, tv shows, and software are just a few of the many sorts of material that are available as torrents on Legit Torrents. There are sections where you may download Linux distributions and Windows, Mac, and Linux applications.
The music torrents you download from the torrent clients will frequently have the maximum number of seeds because it is one of the most widely used legal torrent sites available right now. It is one of the music torrenting sites that have verified torrents of music tracks.
It is one of the music torrent websites with no magnet links. Every torrent music download starts with an a.torrent file. A summary of the contents and the number of seeds and leechers for each music torrenting are included on the information page.
One more trustworthy and popular torrent site competitor is the Internet Archive. The sole drawback is the site's challenging navigation despite having a vast range of music, books, movies, tv shows, software, and more.

You don't need antivirus software to access this site, which is necessary for other torrent sites like pirate bay. There are millions of best music torrents accessible for download from them, making it one of the largest legal torrent site libraries online right now. The Live Music
Archive is a community dedicated to offering the best live performances in a lossless, downloadable format, as well as the ease of on-demand streaming. Commercial releases by artists are prohibited. The Live Music Archive community and volunteer administrators care for this collection.
The torrent client, Live Music Archive, was established by the Internet Archive and etree.org in 2002 to archive and preserve quite as many live performances as possible for the enjoyment of present-day audiences as well as those of the future.
Every piece of music on this torrent site collection is purely non-commercial and comes from trade-friendly artists who have given their consent, both for this site's use and any future dissemination.
One of the popular music torrent sites for a music enthusiast is Etree, especially if that person enjoys going to and listening to live performances. It is one of the most popular torrent sites for music on the search engine.
It is a preferred music torrent site that lets torrent downloads without magnet links, making torrenting music legal on the site. Unlike pirate bay, torrent users can access the site without VPN for torrenting.
Even before going to see an artist perform live, you can listen to all of their popular music albums on this music torrent site. All of the music, including live recordings and your favorite songs, are verified torrents and are available for free and legally on this music torrent site.
On this torrent website, you may find a variety of new and old music torrent files. You may search results for top music torrents based on a variety of categories. You may search for material based on an artist, a show, the number of files, the upload date, or even the size of the torrent files without dealing with pop-ups.
Many audiobooks and music files are accessible on the BitTorrent website, and some of the verified torrents also have video versions. These music collections and films are available on this website for free downloading music.

It is possible to get music torrents using any BitTorrent client to find your favorite songs. Daily Internet traffic throughout the world is powered by the BitTorrent protocol in substantial amounts. It is not only the biggest peer-to-peer network, but it also serves as the backbone of Web3 and one of the biggest international communities on the Internet.
This torrent website also lets you download movies, tv shows, and music at better download speeds. It is one of the most reliable and powerful music torrenting sites that use technology driven by the strength of blockchain.
The uploading and downloading music torrents action amongst numerous users are made possible via the BitTorrent protocol. Millions of consumers access torrent downloads and exchange music torrent files using the BitTorrent protocol.
Businesses utilize it more effectively to disseminate data. It is a better alternative for pirate bay as it is among the top legal torrent websites.
Freesound is a torrent website with a vast archive of tens of thousands of music genres available, including voice samples, thunderstorms, and bird songs. It is one of the best torrent sites where you can download music torrents safely on this site, which makes it a better option than the pirate bay.
Your favorite songs may also be included as it seeks to build a massive, collaborative library of audio samples, bleeps, recordings, and other noises. These verified torrents are available under reusable Creative Commons licenses.
You may browse a torrent file using keywords, categories, locations, and other fascinating methods that Freesound offers as a way of getting to them without magnet links. To see the most downloaded torrent file quickly, you may also filter the sounds by that metric.
Using the same Creative Commons license, you may engage with other artists and upload and download audio files to and from the database. You won't need a VPN service to access this torrenting site, as it is safe and legit.
It is one of the torrent websites that might be a terrific resource for you if you are trying to come up with a fresh and original music file with good download speeds.
With more than 500,000 music files, tens of thousands of recordings, and dozens of composers, the International Music Score Library Project (IMSLP) is a fantastic source of downloading music torrents.
On this music torrent site, you can use the search bar to browse the most recent additions to music genres, search by composer name and period, or look through the highlighted scores. The tool is another place to look for songs and sheet music that are in the public domain.

Also, you could come across multilingual publications as well as initial printings of well-known historical books here. The IMSLP's ultimate purpose is to compile all music scores that are in the public domain as well as contemporary composers' music torrents that they want to make freely available to the public.
IMSLP's facilitation of the interchange of non-compositional musical ideas, however, is one of its other primary objectives. It is one of the torrent sites that is the best pirate bay alternative.
FreePD is a library of public-domain torrenting music sites. You are free to use whatever you like without giving credit, even downloading music at appreciable download speeds. The MP3s and WAV files on the website may be downloaded in bulk for a modest cost, but the content of the torrent site is entirely free to use and download.
Unlike pirate bay, the music torrent site is straightforward to navigate and does not need VPN for torrenting. Tracks are categorized into groups, such as "Romantic Sentimental" or "Misc," for convenience. All of the tracks are tagged with 1 to 4 emojis under these categories to help you determine the mood.
Kevin MacLeod is the sole author of the music on this site that you won't find on other torrent websites, and CC-BY is the only license that applies to it. You can buy a license if you don't want to mention the source.
Several of the categories and descriptions of Incompetech, which specializes in music for movies, include different movie genres, such as horror and Western.
Here, you can find the ideal tune if you're working on a film. You may use the search bar using a keyword, tag, genre, or topic. The website has roughly 1,355 songs which are among popular music torrents.
Download music option is available for makers on Uppbeat, and everything is royalty-free for commercial usage across all platforms. If you are a business or content provider hoping to monetize your videos, this makes it incredibly simple to search.
Tracks are arranged into playlists and well-chosen collections, and the UI is clear and simple to use. To identify certain genres, styles, or musicians, you may use a keyword search as well. You may explore around a third of their catalog and download music of 10 tracks each month with a free membership.

There is a premium subscription option through Uppbeat that offers you access to their whole repertoire and unrestricted downloads. You have access to a sound effects collection as well on this torrent site.
At Uppbeat, the torrent files of each piece of music have a Content ID registration. Hence, they may inform YouTube that you have the authorization to use the music, and you won't have any copyright concerns when you download any track from the site and include your Uppbeat Credit in the description of the video.
One of the legit torrent sites for music is ccMixter's index, a website where remixes may be shared. The torrent site is the ideal location to explore because all of the music is available under Creative Commons.
Although there is no simple method to filter by license type, you may utilize ccMixter to explore music torrents. The advantage of going straight to dig. ccMixter is that they already have music torrents categorized, including free music for commercial purposes.
It is one of the best torrent sites that you can use instead of the pirate bay. Almost 4,200 options for downloading torrents are available on the website. You may use a search box to locate torrent client music by entering a keyword, or you can filter the results by genre, instrument, and style.
You should remember that all of these free songs are CC-BY licensed, so you must give the author credit. Popular music torrents are available as download files with good download speeds.
Fugue Music is a well-designed and incredibly user-friendly index of royalty-free tunes licensed under Creative Commons, in contrast to some of the other possibilities. It is a project of Icons8, which provides designers with creative tools.
Fugue's categories, which include options like "Music for Podcast Intro," are useful for producers. Unfortunately, all of Fugue Music's free songs can only be used for non-profit endeavors.

Hence, you cannot utilize them for branding or any other revenue-generating endeavors. For business use, Fugue Music provides single-track and subscription pricing options.
Customers may get in touch with Fugue Music with a use case, and they will compile recommendations as a type of personal shopper service.
You can use the music from Audionautix for free as long as you provide credit. The site is supported by contributions, yet everything is free.
Jason Shaw is the sole composer and producer of all music. You can download and use this music without paying any royalties or other fees, including for commercial endeavors, as long you give credit.
The website is simple to navigate and offers a variety of moods and genres. Moreover, you may filter or search by tempo or title. The content may be shared, copied, and redistributed in any form or media.
You are free to modify, remix, change, and build upon the content for any objective, including profit-making.
Try Jamendo Music if you are passionate about music and enjoy discovering new bands and musicians. It is one of the torrenting sites where you may either stream music online for free or download it via torrents.
There is a tonne of free music available on this website that may be utilized in YouTube video creation projects. You can check out the royalty-free music area to locate music that is free for commercial usage.
There are no pop-ups on this site, making torrent downloads more hassle-free. You may look for the newest hot tunes or search for artists by genre, including hip-hop.
You can use the Radios page on the site to hear a variety of free songs from the genre of your choice if you are still unsure about what to download.
One of the largest music torrent websites and audio platforms in the world, SoundCloud enables users to find and enjoy the widest variety of musical genres from the planet's most varied creative community. Since its inception in 2008, the site has gained notoriety for its distinctive material and capabilities.
These include the capacity to exchange music and establish direct contact with artists, as well as to discover ground-breaking tracks, unfinished demos, podcasts, and other things. An open platform that links creators and their followers worldwide directly makes this feasible.
SoundCloud is a platform that allows producers of music and audio to share and monetize their work with a large worldwide audience as well as get comments from the SoundCloud community and precise statistics.
The following torrent on the list is Miro Guide, which is free and authorized. The website is free to use and non-profit, and it mostly includes audio and video material. Exploring the material is made simple by specialized areas such as Editor's Picks, New, and Top Rated.
The music genre offers several options, including radio, podcasts, and others in addition to music. The site is pretty simple and basic. However, it offers many features for music enthusiasts, including remix music.
In addition to movies and music, the Miro Guide also provides podcasts in a wide range of languages. In actuality, many people refer to the Miro Guide as the most feature-rich podcast torrent.
Last but not least, the website for legal torrenting provides a thorough summary of the material made accessible there.
The Free Music Archive, sometimes known as FMA, is one of the most well-known online music libraries. The website was launched in 2009 and has accumulated millions of music songs without the use of copyright since then.
The FMA is the ideal source for soundtracks for producers of instrumental, ambient, new age, or electronic entertainment. Download the tune and use it in podcasts, videos, and other media projects because all the music files are freely accessible under the Creative Commons license.
You may find new music from up-and-coming artists on Free Music Archive and download it with just one click. It also curates a featured mix of well-known soundtracks. The Free Music Archive is, all things considered, a crucial audio resource available to content creators.
It's one of the few brand-new torrenting sites where you may legally and for free download music, even if SoundClick doesn't have a huge song catalog. Aspiring musicians, indie bands, and music fans all live here.
From HipHop to Instrumental, the website delivers carefully crafted charts and playlists. If you wish to create a mixtape torrent, you can easily do it on this site. The music tracks are offered for free under the Creative Commons license and are available for download in MP3 format.

The benefit of SoundClick is that it also provides a social network to make friends, exchange music stations, establish blogs, and do a lot more.
The finest music community you can join is SoundClick if you want anything more than just downloading a music torrent. The site does not require a virtual private network to download torrent files, making it one of the best pirate bay alternatives.
FAQs
Are music torrenting sites legal?
While downloading movies and copyrighted content without the proper authorization are unlawful, a torrenting site itself is not. Via the technique of seeding, it is never permitted to upload files with copyrighted digital material. If they discover you torrenting illegally, your internet service provider and copyright watchdogs on the BitTorrent network may take immediate action.
Is music torrenting sites safe?
P2P torrenting carries a degree of danger. You run the risk of infecting your device with computer viruses, getting your connection slowed down by the internet service providers, or even being fined if you unintentionally download malware or unintentionally download unauthorized information.
Does it have to be legal to download MP3s?
On websites for downloading or sharing files, the majority of songs and films are copyrighted. The downloading of any copyrighted audio or video is prohibited. A lawsuit for monetary damages that might cost you thousands of dollars could be brought against you if you download or share music or movie that is protected by copyright.
Is it illegal to download music online?
While it is not unlawful to download music, it is against the law to do so when doing so involves copyrighted music. When someone shares all copyrighted music without the owner's consent, they prevent the owner from making money off the song.
Where to download torrent songs legally?
You have plenty of options to download and torrent songs legally online. Some of the best music torrent sites include Jamendo Music, Free Music Archive, Legit Torrents, SoundCloud, SoundClick, and others mentioned in the article above.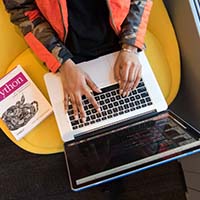 Nancy is a journalist with passion for technology. In her 12 years of experience, she has crafted some of the most detailed pieces that describe the importance, benefits, and progress happening in the technology world.