UnlockMyTV is an excellent android streaming application. You can easily watch a ton of movies and TV shows on this app for free. All the movies and TV shows are of high definition resolutions, and the server is also super fast. Another great news for streamers is that the app has no ads at all. There are subtitles available in more than 220 languages. UnlockMyTV also supports external media players like VLC Player, MX Player, etc.
Also, it is a malware-free and 100% safe service, so you don't have to worry about your streaming activities getting monitored. Sounds incredible, right! So, let's see how you can easily install and set up UnlockMyTV on your android device for free.
How To Update UnlockMyTV?
To update UnlockMyTV, you'll need to download the latest version of its APK file, which is currently Version V2.1.6, 2021. This version is the latest one and works with Android Version 4.2 or later. It is also available for PC, iOS, and Amazon Fire Stick. 
And if you want to find fantastic streaming services just like UnlockMyTV, then some great UnlockMytv alternatives including Cyberflix TV and Netflix. 
Now, let's see how to install and set up this excellent streaming app for free on your Android.
How to Install & Setup UnlockMyTV on Your Android Device – A Step-by-step Guide
Installing and setting up the UnlockMyTV app for android devices is an effortlessly easy task. All you need to do is follow these few simple steps, and it will install the UnlockMyTV app on your android device;
Step 1: Firstly, you should install the APK file of UnlockMyTV on your device. For that, you can download it using the Applinked application.

Step 2: Then, go to your Android's settings and click on "Security Options." Here, look for "Unknown Sources" settings and turn them on.

Step 3: After turning the settings on, your android device will allow a third party to download and run the APK file without any issues.
Step 4: Now, it will start the installation process/ 
Step 5: After the installation process is successfully completed, go to your device's home screen and tap the app to open it.
Step 6: Now, you can open the app on your android device, and it will be ready to be used. And that's all! Now you can enjoy tons of movies and shows without spending a single penny, and the cherry on top, no ads!
FAQ's About UnlockMyTV
Does UnlockMyTV work on Fire Stick?
Yes, it does work very well on the Amazon Fire Stick and several other android devices.
Does UnlockMyTV APK require Root?
No, the UnlockMyTV APK does not require root access. You can now easily install the APK file on your android device.
Is UnlockMyTV safe to use?
It is true that many third-party apps are unsafe to use and are malicious. However, this is not the case with UnlockMyTV. It is guaranteed safe and secure to use, completely malware-free. So, you don't have to worry about your privacy at all. 
Wrapping Up!
We hope that now you can access tons of awesome shows and movies on your android device with the UnlockMyTV app for free. Now, you can stream the free shows and movies as much as you want without the interruption of ads and without spending a single penny. Happy streaming!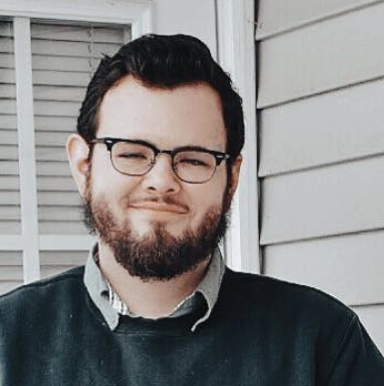 Taylor is a freelance SEO copywriter and blogger. His areas of expertise include technology, pop culture, and marketing.