Video games have always been immensely popular now and then. However, their popularity has touched its peak nowadays more than before with the up-gradation of their UI design and much other technology. As per the article published in New port academy, by 2021, gaming revenue is expected to reach $180 billion, with an estimated 2.5 billion people playing around the globe. 
The love for online games among children is insane. Video games are one of the most loved and all-time favorites games of children. Every child enjoys playing video games whenever they get some time to leisure. Today's digital kids are almost inseparable from using video games. About 8.4% of children and teenagers are addicted to gaming, where 11-12% are boys and 6-7 % are girls. 
Sometimes there can be the case where parents introduce their kids to video games as it is the easiest entertainment way to control their kids. Parents ignore the consequences they might have to face risks in the future because of their kid's video game usage. For temporary relief, they unknowingly push their children to become game addicts. 
And if you are one of those parents who have no idea how to control your kid's video game usage, then this article will help you out. This article covers how you can keep your kids safe online on different platforms. 
This article provides step-by-step instructions that you need to enable parental controls on every video game platform. 
View More: Planning To Capture Video Game Footage? Here is What You Need Do

Why enable parental controls on every video game platform?
Gaming is a great way to pass time by playing games with your online friends. But there are certain risks such as online bullying, fraud, or predators that come along with it and you need to be aware to help your kids stay safe online.
Besides this, when your child's video game time goes up, face-to-face social activities, physical activities, and time for academics go down. It is not only in the case of kids but the same for the adults too. 
Too much video gaming sitting in the same place can cause severe physical consequences such as back pain, eyesight problems, sleeping deprivation, and many more. 
Thus, enabling parental control on every video game platform is the best option as it lets your child have fun and lets you carefree for their screen time or over usage of video games. 
The usage of parental controls also helps to ensure a fun, secure, and appropriate gaming experience for you and your family. 
How to Enable Parental Controls On Every Video Game Platform
Nintendo Switch
Nintendo Switch parental control allows you to set the amount of playtime, and the system will let your child know the time is up. Parental control settings are applied to the system, not individual players. And if your child is not following the rules, you can try out the function where the system automatically goes into sleep mode when it hits the time limit. 
Some of the other features of Nintendo switch are:
You can set the playtime limits for each day of the week.  

You will get a report showing how much your child spends on playing which games.

You can put restrictions based on the game's age ratings and also on online games. 

It also allows you to set bedtime, after which the console can not be used to prevent the under-the-sheet 3 a.m. play. 
Steps to enable Nintendo Switch parental control 
Once you download the app, 
Sign in to the app

with the same Nintendo account that's on the Nintendo Switch 
Note: if you do not have an account, create one.
The six-digit code provided by the app is required into the Nintendo Switch console to link the app on mobile devices. 
Now, after you power up Nintendo Switch parental control
Select the

system setting

icon (which looks like a gear) from the main menu

Select

parental controls

down the list on the left-hand side of the screen 
Here, activate the function you want to apply to your kids. 
Once the restrictions are set as per your need, 
Select

save

and then

ok

to confirm. 

Choose the PIN (between 4-8 digits), then select

ok.

Re-enter the PIN to confirm and select

ok.
Note: You will require a 4-digits pin code on the app, which you will get through an email once you register the app to change the restrictions or loosen it. 
Xbox One is the parental control that allows you to prevent your kids from unauthorized purchases, ensure your child only access age-appropriate content and restrict the ability to chat with strangers online. It offers decent family settings, and the level of restrictions is also good. The online safety settings are also well pitched. 
Some of the features of Xbox one are:
You can set apps and games screen time limits.

It also supports a content restrictions function that helps you to block or allow specific games, apps, and websites by age ratings. 

You can also enable a purchases control function. 

It allows you to add user accounts to your family set-up and manage them all from one place in settings. 
Steps to enable Xbox One parental control 
To set up family settings, you will need to be the administrator on the Xbox One. When on the dashboard of Xbox One, 
Select

Settings << Manage family members

to add new accounts 

Navigate to the

Privacy and Online safety

menu under the

account

. 

Under

the

Xbox Live Privacy

section

,

you can choose 
Child defaults, 

Teen defaults, 

Adult defaults, 

Custom 
Note: you can simply select child defaults to restrict all the adult content or "Custom" to customize the settings for your preference.
Under the

App privacy,

you can manage 
Advertising, 

Web use, 

Location information, 

Camera and microphone permissions 
Select "

Use, but customize."
Here, you will get many default privacy settings. Select one of them or customize them as per your needs. 
Next, select

"Content and Apps" << "Access to content and apps menu."
Choose the age group you want to restrict. 
It automatically saves all the restrictions, and your kid is safe from playing online video games. 
PlayStation 4 has built-in parental control and family management options. It allows you to control the type of content your child has access to or limit their access to messaging and set time and spending limits for them as well. 
Some of the features of parental controls on PlayStation 4 are:
Manage how long a child or family member can play each day

It allows you to disable chat, message, or sharing content.

It also helps you to set age restrictions for games. 

You can also prevent your child from communicating with other stranger players via chat or game invitation. 

It also allows you to set a monthly PSN spending limit. 

You can prevent your kids from seeing all user-generated content. 
Steps to enable Parental control on PlayStation 4
After you boot up your console, 
Navigate to the

Settings< Parental controls/ family management
Here, it requires a PIN. The default PIN is 0000. You can also change the password by selecting the Change Password option. 
Now, select the

Default parental controls

option. It

will create restrictions on the entire console.
For adding a profile for children in the household, 
Go to

Family Management

and

sign in to your account

with your password. 

Go to "

Add Family Member"

and select your child from the users on PS4 or create a new user for them. 
If you allow your child to create an account for the PlayStation Network, they can do so by signing their own user's account. However, you will be required to verify the creation of your child's account before they sign in and play online multiple-player games. 
Note: The above-mentioned shared information is relevant for PS4, PS4 Pro and PlayStation VR.
Final Thoughts
So, which is best? As per my notion, the first thing you have to look at in any parental control is play timers that prevent your kids from sneaking onto the console when they should not be. Also, granular online safety settings prevent your kids from communicating with strangers online, and an allow listing feature allows you to restrict games and content as per age ratings. 
The Nintendo Switch is the best, most flexible, and easy-to-use parental control, and Online play is also safely locked down. However, the main problem is that sharing a console is pretty difficult. 
Although it is good for play-timers, the PS4's settings are complicated and inflexible for online communication and age ratings.
The Xbox offers a blocklist feature and is perfect for online safety settings but lacks some of the ingenuity of Nintendo's offering.
Note: Only enabling parental control on video game platforms won't stop your kids from being game addicts. As a responsible parent, sometimes applying strict rules for your kids is also required. However, enabling parental controls can certainly help you to keep your child safe online and enjoyable the presence of family members, rather than a source of arguments and stress.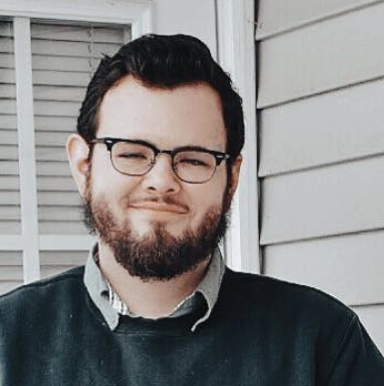 Taylor is a freelance SEO copywriter and blogger. His areas of expertise include technology, pop culture, and marketing.