Capturing video game footage and showing it off to friends involves too much. Before showing off, you need to record a video, and for this, you have to learn how to record high-quality video. If you are trying to copy professional YouTuber strategies, these will be much more expensive, but start working quickly. 
If you are looking for cost-effective ways to record video, then some software, a system, and a video capture card can help you. But, learning about the best capture card and software is important that fulfill your needs. So, before clicking a record button, read this blog and find out what you actually need for recording, how to install and how it can help you;
Check out Do you have the right PC?
You might be using a high-quality CPU, but you need to upgrade your system before starting recording if you are not using it. While footage captures your system, especially CPU works for two modes simultaneously – one is recording. Another is playing a game, which can only be effectively handled by the latest model CPUs. 
Gaming footage relies on GPU (graphics processing unit) to serve high-quality recording. Still, your CPU needs to work hard to avoid system issues such as stuttering, crashing, and freezing. Therefore, if you have a powerful CPU, you will not experience a drop in performance. 
While recording, it is essential to check recording and gaming settings. Sometimes, users change the settings, such as lowering recording settings. It results in choppy and unusable video footage. If you consider quality in fps format, you may get 10fps footage rather than 60fps. Therefore always keep the recording and graphic settings at maximum level. 
If you have made a good balance between settings and performance, still not getting desirable results. This means there is an issue in your PC. you need to upgrade at least the CPU to get good results without struggling with quality issues. 
How to Start Recording Footage on PC?
Capturing video directly from the system is a straightforward process. There is no need to buy an additional hard drive, as your system memory and software are used to start recording. But as discussed above, you need to download a screen recording software that captures the screen while you play the game. This is a pocket-saving strategy. 
Remember, you need fast system processing, good quality software, and required space in the system. Then, there will be no need to worry. Whatever you will be playing on the monitor will be captured in your system. Some of the users use OBS software to capture screen recording, the reason behind, you can also capture external device data with this software. Whereas it is not possible with much other software as they stick to one system only. 
Recording Video Using a Video Capture Device
There are various video capturing devices available in the market. Some of them are available at a very affordable price. You can also start recording screens with these devices anytime and anywhere easily. All you need to have a capturing device, laptop, and an HDMI cable. 
When you are going to start recording with capturing devices, you still need software that gives a command to your device. While playing video games, the device will capture the video and save all the data on your device. To check the data, you will again need a laptop, HDMI cable, and capturing device. 
How to set up a capturing device? 
When you have installed software and are going to create a capture device, step up. Here are the steps for your help;
Plugin the HDMI cable in the system's video output port to the input port of your capturing device.

You can also connect capture devices to the monitor's output port only if you want to use the device as a pass-through.

Lastly, connect the capturing device port to the PC. The role of the final cable is to communicate with the computer and the software. 
Capturing devices is an effective solution, but the biggest drawback is that you need to carry additional units with required cables everywhere. This is a daunting task for many, especially those who are keen to use the latest technology and handy gadgets. There is another solution for tech-savvy people, i.e., capture cards.
How to Record Video Using a Video Capture Card?
Capture cards are a quick and handy solution for technology lovers. The biggest advantage of capture cards is that you can install them into the mother and improve data transfer speed and stability. 
Capture cards use the PCIe interface to connect to the computer. Therefore, it enables the fastest data transfer to the CPU for encoding. Another advantage of using the best capture card is that these are easily connected to your system and serve faster results compared to other gadgets. Even if you don't have to worry about power, connectivity cables, or extra space at your place. The whole process is comfortable and easy and does not demand extra effort from the user before capturing footage. Your click on a single button can help to solve your purpose. 
Requirements to use a capture card for gaming footage recording
When you are buying a capture card, you need to look at some essential details and check the compatibility with your system. Find out whether your device is compatible with current-gen video game consoles such as PlayStation 4, Nintendo Switch, Xbox One, etc., or not. 
Do not ignore certain details for usage
It must come with HDMI output and an HDMI cable as a primary device 

Your capture card must be compatible with the interface (USB, PCI-e) of the HDMI cable and another primary device 

Capture card software
Let's Wrap UP!
Following the above guide can help you capture screen footage on a PC, capture devices, and capture cards. So, start following these steps and enjoy your gaming experience after playing. Keep in mind, while investing in capturing devices or cards, always go with the best quality. Think about its memory and footage quality for a better experience.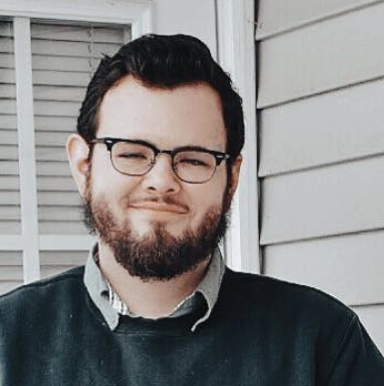 Taylor is a freelance SEO copywriter and blogger. His areas of expertise include technology, pop culture, and marketing.