If you're a Roku TV user, you'll certainly be aware of its amazing features, its ability to stream video content over the internet in your home, as well as in real-time. These streaming video services can work on computers, tablets, smartphones, and various other dedicated streaming media services, offered by Roku.
But in addition to that, being a Roku TV user might have engulfed you in a common problem when the Roku TV remote doesn't work properly or works slow. Every TV comes with its specialized remote, and Roku isn't an exception to that. But sometimes users face this problem when the device is slow to respond.
Well, there's nothing to worry about, as multiple fixes are available regarding the same. In this article, we'll discuss in detail 5 solutions you can apply while fixing a Roku TV remote in case it takes time to work. Else, if your remote shows any other problem like adjusting the volume or any related issue, then you can check out how to fix Roku remote volume not working.
5 Roku TV Remote Fixes
Check out the top 5 fixes which you can apply if your Roku remote works slow.
Applying a Power Cycle
Though you may not find any direct connection in this process, applying the power cycle to your Roku TV and remote can help you sort out this problem. To apply the power cycle to your remote, remote the batteries from the device and keep it as it is for some time, and turn your attention to any other works.
Wait for a minimum of 30 seconds that all the power in the remote has been drained, and the device gets fully reset. Then put the batteries in place and give it some time to present the green color. Once you receive the green signal, the remote is good to go. It might take some time to send signals to the TV at first, but once it figures out, it will establish a better connection than before, eventually developing its response time.
In addition to that, you can also apply the power cycle to your Roku TV, as sometimes the problem might be with your TV and not the remote. Apply the same thing, i.e., turn off and unplug your TV from the wall socket, wait for at least 60 seconds, and restart it again.
Replace the Batteries
Applying a simple technique again, which is if you can't sort it out by applying a power cycle to your remote, then simply change the batteries. Before going to any of the complex stuff, you certainly need to look for the less complex solutions. And in these types of problems where your Roku TV remote responds slowly, batteries play a major role in it.
The batteries can get worn out, or get malfunction or any one of them may become faulty. Any of these things occurring can result in the malfunctioning of your remote, and it will take time to function. And if measures are not taken soon, it will slow down, eventually getting wasted. Hence, if you see that the remote is not working, even after trying multiple times, and days, it is recommended to go for the new ones. Also, remember that putting new batteries will need pairing the remote with the TV again, as per the instructions.
Unpair and Pair the Devices
Your Roku Remote can work slowly and an unstable connection between your remote and TV can certainly cause the same. This generally doesn't happen, but in rare cases, if it does, unpairing and pairing it again is likely to sort you out of the problem. Firstly, to unpair your remote from the TV, take the batteries out of the Roku remote, and get your Roku TV disconnected from the power supply for at least 30 seconds.
Next, plug in your TV, and when the screen pops up, put the batteries to the remote again. You'll find the pairing button in your remote, which you need to press and hold for at least three seconds until the pairing light starts to flash. When the light starts to flash, wait for 60 seconds, and the devices will get paired automatically. Once it is done, you'll be able to secure a smooth connection between your Roku TV and remote.
Apply HDMI Extension Cable
Another fix for Roku TV remote working slowly is using an HDMI extension cable. However, users need to remember that applying this solution will only work if they are streaming stick+ users. This explanation behind the same is that, if you're a streaming stick user, then you can connect it via an HDMI port in your TV, and if the problem of Roku TV working slow was caused by some wireless interference, then it will be fixed. It might seem unusual to you, but this significantly works.
Ensure strong network
Having a poor network connection can also lead your Roku remote to work slowly. Even this is not the case for only Roku devices, but for all the Smart TVs, which run on the network connection, might face this problem if it is not strong or even up to the mark. If you have a WiFi router at your home, then try to reset it, and if it doesn't help, then take it closer to your TV so it gets a stronger connection. Sometimes, the distance between the network source and your TV increases for which these problems can occur.
So, these were the solutions on how to fix the Roku TV remote if it responds slowly. Applying these techniques will get your Roku remote working normally. And make sure the network connection is good, and if you face a problem with it, you can also try buying a new router. However, experts generally suggest not to go for a new one in this situation. This is because if the new router also doesn't help you in this case, then the problem might remain with your TV, and the money on the new router will be wasted. Then the best way to deal with it is to buy a new Roku remote or to see the device to a mechanic.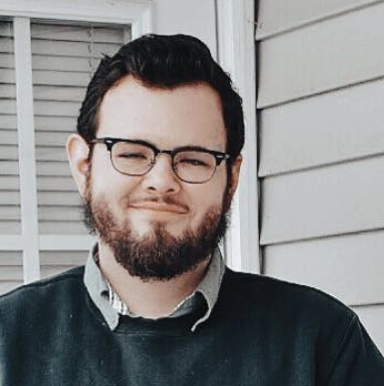 Taylor is a freelance SEO copywriter and blogger. His areas of expertise include technology, pop culture, and marketing.