Moving can be a little overwhelming if you don't arrange everything you need beforehand. Which is why selecting your energy and internet provider before shifting to your new home is always a good decision. As the world has evolved, having a reliable and secure internet connection is essential for every household.
Especially if you are a working professional or have kids that go to school, a good internet connection is very important for your new home. Searching and selecting the best internet provider in your new area is not a very difficult task. You can get help on the internet to find out about all the internet providers in your new area!

If you already have a good internet Wifi provider at your current place, then the first thing for you is to check with your provider if you can move your connection to the new location. If not, then you have to start looking for a new provider in the area you are moving to.
The process of finding and signing up for a new Internet provider is straightforward. The only time-consuming part here is to find the best one. Certain comparison websites online allow you to compare and select the best one without putting in any extra effort. These websites show you the comparison between all the options you have in the area, along with important information about each service provider on a single page.
These comparison websites will make finding your best internet provider very easy and efficient. But once you get the information from these websites, what do you have to look out for as you select the best offer? To help you, we have listed some important aspects to consider:
Check Internet Speed!
The broadband speed of the internet is a crucial factor to consider while selecting the best provider for your new place. The internet speed is measured in Mbps. The usual need of a household is usually between 10 to 25 Mbps for everyday use or even more if you want seamless video streaming and gaming experience.
With this, sharing the bandwidth with multiple users in the household might reduce the speed you will get on your device. For this reason, an internet provider with Fiber cables can be a more suitable choice for your needs. All of this information about the speed of the internet must be reviewed before making your final decision.
Check Data Limit!
This is the data limit for each month on the data you can use! The data limit must be suitable for your monthly needs. So, if your data needs are considerably higher, you must look for a provider that can provide internet services without substantial restrictions on data usage!
The number of users at your home also has to be considered when selecting the data limit for your internet connection. But we always suggest you go for an unlimited one if you work remotely from your home or if you always need to be online for any work or studies!

Check the Contract Terms!
Before signing up for any internet service provider, you must thoroughly review their terms and conditions and any additional documents they provide. This makes you well aware of what you are signing up for because these documents might help you in the future. Specifically, the FAQs document can be of great help.
If you experience problems with your Internet, you can go to these docs and find the section entitled "is your internet not working?" in the FAQs, after which you can follow the instructions written there to help restore your connection.
These ISP contracts are usually for two years and can also carry an exit fee if you ever need to switch the internet connection again!
Check the Top-up Bundle Offers!
As you are looking for an internet connection for your new home, you might need a reliable TV transmission and a phone line as well. For these, you can also check for specific bundling options provided by almost all internet providers. These bundles can be offered cheaper than selecting each service separately.
So, look out for all your bundling options and save the extra amount beforehand.
Check User Reviews and Go for the Best Option!
Once you have checked all the things described above and shortlisted the best options, the last thing that you have to do is to check the user reviews. You can do this by asking any friend currently using the internet service from the provider you're considering choosing. Or even if you don't know any current users of the service, you can always get help from online users.
You can follow the provider on various social media platforms and check its reviews and rating. You can quickly get all the information online.
Once you check the ratings and reviews, you are now fully aware of everything you need to know. Moreover, now you will be able to select the best option according to your specific needs.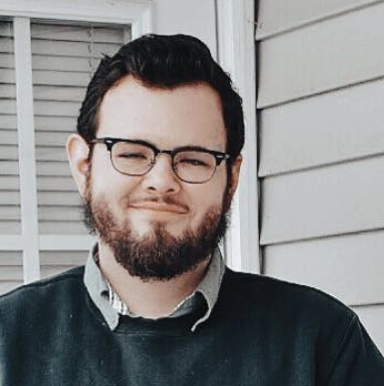 Taylor is a freelance SEO copywriter and blogger. His areas of expertise include technology, pop culture, and marketing.