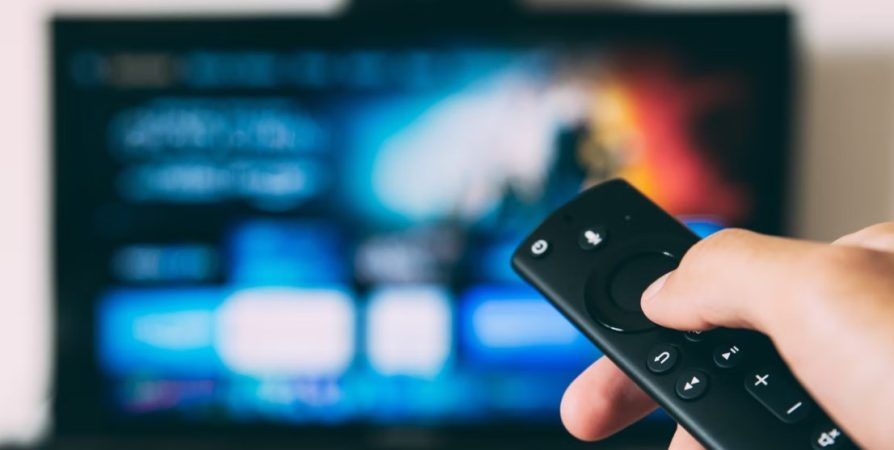 If you are streaming news, sports, soap operas, films, etc., on your Windows 10 computer, it may not be enough to watch with friends and family, especially in your living room, because of the small size of the computer screen. It could be more enjoyable when you are watching on a big screen comfortably. You will see different formulae of transferring the content of your computer screen to Roku TV in this write up.
Miracast
The best, and the most reliable way of mirroring your computer screen on your Roku is through Miracast. It is a topnotch method that is equal to the HDMI cable, but it is wireless. Therefore, it uses WiFi to export the screen content plus sound from your computer to the Roku TV. You do not just watch the pictures alone like a CCTV footage. Rather, this one exports the entire content being comprehensive and flawless. This is how to do it:
Click on Action Centre to open it on your Miracast
Choose Project
Choose Connect to a wireless display. However, if you do not find this option, it means that your video card or device is not compatible with Miracast and does not support it. In this case, you cannot proceed. However, you can use other mirroring options like a HDMI cable, VGA, etc.
If your device supports Miracast, it will start scanning for available devices and display them. Roku will be among the displayed devices, and you should choose it
After connecting, you will see your Windows 10 computer being mirrored on your Roku wirelessly
Roku screen mirroring Windows 10
There is a more comprehensive stepwise procedure of mirroring your computer screen on Roku, as follows:
Go to Settings on the menu
In Settings, select System
Under System, select Screen Mirroring
Then, you find three options under Screen Mirroring: Prompt, Always Allow, & Never Allow
In the Display Settings option, you find Connect to a Wireless Display. You should activate your device's screen mirroring
Your Roku TV will receive a screen mirroring request, and you should accept it when it comes. The options are: Always Allow, Allow, Block, & Always Block
When you receive and accept the screen mirroring request on your Roku TV, you are done and ready to start watching your computer' content on the TV. Everything that is displayed on your TV's screen will be reflected on the Roku TV
Windows 10 screen mirroring to Roku 
The Roku manufacturer is concerned about your entertainment, and they integrated an advanced mirroring technology into the Roku devices. It is built in the Miracast standard and quality, which creates a stable connection between diverse gadgets like laptops and desktop computers that run on Windows 10.
You can be fortunate if your Windows 10 is compatible with Miracast; if it comes with the built-in support. If you do not know about your Roku gadget's compatibility with Miracast, follow this procedure to check:
Type Connect in the Cortana Search Box
Choose Connect, in the search results
A message will be sent to you, indicating whether your gadget is compatible or not
Note that your Roku device should be compatible with the Roku Operating System, at least version 7.7. Even if your computer runs on Windows 10, it may not be compatible and Miracast ready. Wherefore, Microsoft Wireless Display Adapter can sort you out, or you can use any other available option instead of failing totally.
Connecting your Roku TV to your laptop
If your laptop is Miracast enabled, that means that it is compatible with your Roku TV. You just have to install the laptop with Windows 10, because it comes with in-built Miracast support. The laptop's internal hardware should also be at par with the Miracast standard for compatibility.
Making my Roku TV discoverable
Sometimes, your Roku TV may not be discoverable, and there can be no compatibility between it, and any other gadget. This is what to do to make it discoverable again:
The first step is to set your network to Private by using this procedure:
Press and hold both the I & Windows keys simultaneously
The Settings app will open
Move to the Network and Internet section
In the Network Settings, select Change connection properties
Find out whether the Network Profile is set to Public, and change it to Private
Restart your computer and connect it to your Roku TV
By following the above procedure, you will get rid of the Windows Defender firewall that blocks connections. It will be solved once & for all.
Update your computer's OS
If the Operating System that your computer is using is not Windows 10, you should update it for compatibility. As aforementioned above, it is only Windows 10 that is compatible with Roku devices, particularly because it supports Miracast. Use this procedure to update your Windows:
Simultaneously, press the R & Windows keys
A dialogue box will open, where you should type ms-settings:windowsupdate.
Then press enter
You will see the Settings tab of the Windows Update tab open
Select Check for updates
If there are any updates that are yet to be done on your Windows OS, follow the on-screen instructions to install them
When you are through, restart your computer
There is still another option if your Roku gadget is not yet discoverable at this point.
Delete Roku from the list of connected devices
If your Roku device's driver is in the limo state, it may cause problems by sending a bad signal, which hinders your computer from discovering your Roku device. This can be sorted by doing this:
Press the Windows & R keys together
A dialogue box will open, where you should write ms-settings:connected devices
Press Enter
Move to Bluetooth and other devices screen, and go to Other Device
Choose your Roku gadget
Select Remove device
After deleting it, move to the top again, and choose Add Bluetooth or other devices
Select Wireless Display in the Add a device screen
Now, let your computer discover the Roku gadget
Restart your computer to see whether both devices are ready to start mirroring
Update the wireless network driver
Mirroring requires a seamless compatibility, because Miracast needs the right wireless network driver to operate flawlessly. Use the following procedure to give it the required infrastructure for perfect connection:
Press Windows + R keys at once
A tab will appear, where you type "devmgmt.msc"
Press Enter
When the User Account Control requests you to give admin access, you should click Yes
In the Device Manager, right click on the Wireless network adapter
Select Properties
In the Properties screen, choose the Driver tab
Select Update Driver
Select Search Automatically for updated driver software
Install the right software and restart the computer
Other alternatives
If mirroring your computer on Roku wirelessly proves futile, there are other options that you can use to do it. The renowned and traditional connection method is by using HDMI or VGA cables. This is very easy, because all you have to do is to take the cable and connect it to the right port, and you are done.
Using a HDMI cable also depends on the port that the manufacturer has installed into both of these devices. For instance, there is the Full-sized HDMI, Micro or Mini HDMI, and the DisplayPort, Mini DisplayPort & Thunderbolt. All these are good and effective: it is only their sizes and shapes that vary, but their performance and quality are equal.
However, if your computer does not have a HDMI cable and you do not want to use a VGA cable, you can opt to use a USB-C port with a USB-C to HDMI adapter to mirror the computer screen on Roku.
More info
Apart from mirroring your PC, there are other gadgets that you can also mirror. For instance, you can use your smartphone, or tablet to stream or play the kind of content that you want, and then mirror it on your Roku TV wirelessly.
This gives you the freedom of watching comfortably at the comfort of your house, without straining. If your PC has a 10-inch screen, watching for many hours is not convenient like how you can feel when watching on a large screen. Furthermore, a small screen cannot be shared by a number of people.
Even at your work place, you can mirror a Windows 10 computer on Roku TV when holding meetings to demonstrate something. So, it is not limited to watching at home.
Conclusion
You have learnt diverse ways that you can use to mirror your computer on Roku. These are reliable and convenient methods, whether you want to use a wireless or wired one. Miracast is as good as using a cable. You can now mirror your Windows 10 computer on your Roku TV and enjoy.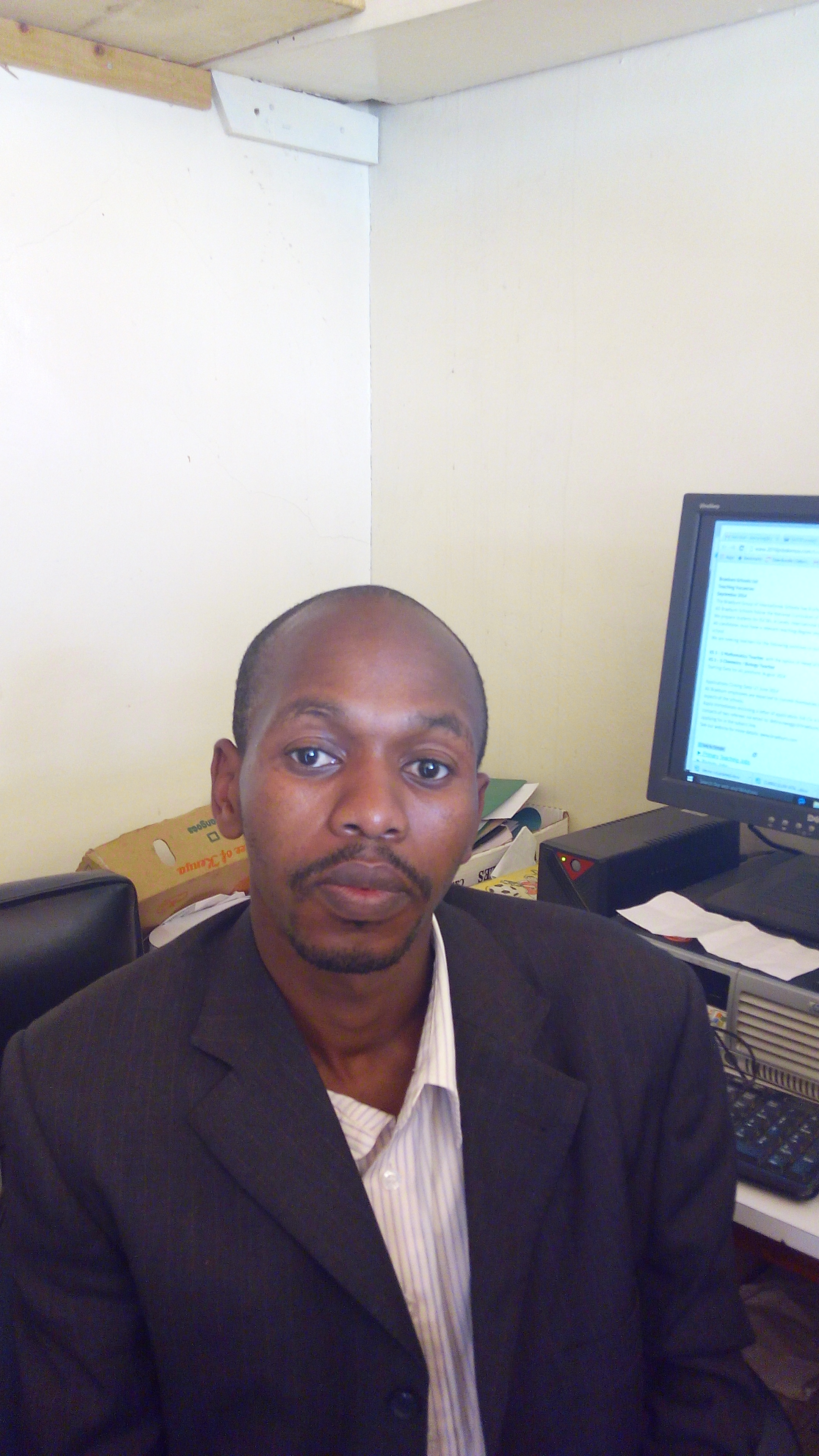 Denis is an article/blog and content writer with over 3 years of experience in writing on different niches, including product reviews, buyer's guide, health, travel, fitness, technology, tourism. I also have enough experience in SEO writing.