DirecTV Stream (previously known as AT&T TV), is a live TV streaming service that was formed in August 2021. It offers 140+ channels that are aired through diverse media streaming gadgets including Roku.
Its internet-based service has friendly terms because it sells bundles of cable TV networks, and no contracts are required. Moreover, you can cancel at any time without incurring cancellation fees.
How to Get DirecTV on Roku
To access DirecTV, you need the app, which is a portal to the DirecTV site. But before this, ensure that your gadget is compatible with DirecTV Stream and Roku mobile app. This method is very efficient because you use your smartphone as a remote.
Start by downloading the app to your smartphone and connect it to your Roku player via Wi-Fi. Mark you, both of them have to be using one Wi-Fi network
Then open the Roku mobile app to find your Roku player or TV
Lastly, pair it with your smartphone
More info about getting DirecTV on Roku

Learn more about getting DirecTV on Roku:
The first step is signing up for your preferred package on the DirecTV Stream website
Install the DirecTV Stream channel on your Roku, either from the website, or by using the search function on your Roku gadget. Installing the channel to your device will not cause you to create a new subscription. So, this should not give your goose bumps
Launch the DirecTV Stream channel on your Roku
Sign in with your login details: (the username and password that you used when you created an account in the DirecTV's website). However, if you are an active subscriber, simply add the Roku channel and sign in
For a smooth streaming experience (without distractions like buffering), Direct Stream recommends a data speed of 24 Mbps. The lowest internet speed limit is 8 Mbps for live streaming: speeds that are lower than this will suffer from hiccups from time to time.
What DirecTV has to offer
DirecTV Stream is the newest way to live-stream all kinds of content. If you do not want to stream the content live, there is another option dubbed On Demand. Regardless of whether you want to watch on the go or at home, on a giant or small screen, you will watch your desired content flawlessly.
Some of the DirecTV content categories include breaking news, live sports, entertainment, movies, documentaries, and multitudinous On Demand titles. Just search for the kind of content that you want, and it will appear because DirecTV incorporates an intuitive user interface. You can also watch your recorded must-watch programs with cloud DVR.
Searching for shows on Roku
This is how to find shows on Roku:
Start by clicking on Streaming Channels
Click DirecTV Stream
Press the top navigation arrow to see the main menu
Press the bottom navigation arrow to see the discover area
Press the right and left navigation arrow to help you to surf the available channels
Navigating the main menu options
Here is what you find once you open the main menu:
Watch Now – You can browse diverse TV options by clicking here
My Library – This is where you store your favorite shows, DVR recordings, and movies
Discover – Use this option to filter networks, shows and movies
Guide – Select from live program options
Search – You will see the available entertainment
Settings – This option is very useful because you can view, set up and update your account preferences and info with it. Moreover, you can learn more about AT&T TV and sign out with it
AT&T in relation to DirecTV
There is a direct relationship between AT&T and DirecTV, but there is also a slight difference between them. AT&T is an internet broadcasting service, while DirecTV is a satellite broadcasting service. Both of these services offer you similar content, but AT&T TV has friendlier terms because it offers you a greater number of channels at a cheaper cost.
Can You Watch Directv on Roku?
You can watch DirecTV easily at the comfort of your home on Roku devices. This is a premium service that runs through the internet. Therefore, there are various packages to select from depending on your tastes and preference, and your purchasing power.
Mirroring DirecTV to Roku gadgets with an iPhone
If you want to use your iPhone as a remote to watch DirecTV on Roku, the procedure is similar to that of Android smartphones:
Start by going to the Home Screen
Go to Settings
Click "System"
Click "Screen Mirroring"
Click "Screen Mirroring Device"
Click "Always Allow"
Connect your iPhone and Roku gadget to the same Wi-Fi network
Swipe up from the iPhone's bottom and open the control center
Click "screen mirroring." (The iPhone is now connected, and it will display the name of your Roku gadget)
Click it and you will see a number that appears on the Roku screen. Write it in the box that appears on the iPhone
Click "OK"
You will see your iPhone screen mirroring Roku. If the DirecTV is already installed in your Roku device, there will be a successful synchronization, and the content on the Roku app in your iPhone will be reflected on the Roku screen.
Using a PC to mirror DirecTV on Roku devices
If you have a Windows computer, you can use it to watch DirecTV by following this procedure:
Search for att.tv/watchnow on your PC and log into your DirecTV account
Go to Roku settings
Choose "system"
Choose "screen mirroring devices"
Choose "Always Allow" to prepare the Roku device for mirroring
Go back to the previously loaded website on the PC, and press Windows + P
Finalize by connecting to a wireless display
Press and connect your Roku device
Your Roku device will be displayed there, but both the PC and Roku gadget have to be sharing the same Wi-Fi, which is their meeting point. After pressing and connecting your Roku device, and the PC screen will automatically appear on Roku. The content that appears in the website will also be reflected in the Roku gadget as well.
DirecTV Packages
As aforementioned, DirecTV is an internet-based service and a premium one. It does not air content for free. Therefore, you have to purchase their packages to access the entertainment service. The premium services are of varied prices, and they are sold according to the number of channels that they carry.
Entertainment package: $70 per month and it has 65+ channels
Choice package: $85 per month with 90+ channels
Ultimate package: $95 per month with 130+ channels
Premier package: $140 per month with 140+ channels
Roku accessories
Apart from the devices that have been discussed above like Android smartphones & tablets, iPhones, and PCs, there are other accessories that you can use to live-stream DirecTV on your Roku device:
Roku Streaming Stick 3500X, 3600X, 3800X
Roku Streaming Stick+ 3810X, 3811X
Roku Express 3700X, 3900X, 3930X
Roku Express+ 3710X, 3910X, 3931X
Roku Premiere 3920X, 4620X
Roku Premiere+ 3921X, 4630X
Roku Ultra 4640X, 4660X, 4661X, 4670X
Roku LT 2700X
Roku 1 SE 2710X
Roku 2 2720X, 4210X
Roku 3 4200X, 4230X
Roku 4 4400X
Non-4K Roku TV 5000X, 8000X
4K Roku TV 6000X, 7000X, A000X, C000X, C000GB
Roku Smart Soundbar 9100X
DirecTV app on Roku is designed for your convenience. It can be used on all compatible devices like smartphones, PCs and other devices. From the above procedures, you now know how to get DirecTV on Roku. It is a simple procedure that takes few minutes to set up and watch your favorite shows, news, sports, movies, music, documentaries, and so much more.
Directv subscription plans
The 4 major DirecTV on Roku subscriptions include top apps like Showtime, HBO, Epix, Max, Starz, Cinemax, etc.
What You Need to Note About How to Get Directv App on Roku
When you set up your DirecTV Stream gadget at your home, restaurant, office, etc., that location is automatically marked as the residential and non-mobile internet network, which is associated with your device. It is your home Wi-Fi network.
However, this has limits because accessing DirecTV Stream app on your Roku will also be limited to your home Wi-Fi. Fortunately, you can change your home Wi-Fi network up to four times in a year. This is done by relocating your DirecTV Stream gadget.
Sometimes you may face challenges because all technical devices develop faults from time to time. For instance, you may notice that content is not loading or the screen could freeze. It could be as a result of a cache on your Roku player.
Conclusion
To sum it up, this is a reliable procedure of how to get DirecTV on Roku and enjoy streaming your favorite channels. You can choose your subscription plan depending on the number of channels that you want to view. Surprisingly, you can stream with other gadgets like smartphones, & PCs, and mirror the content to your Roku TV.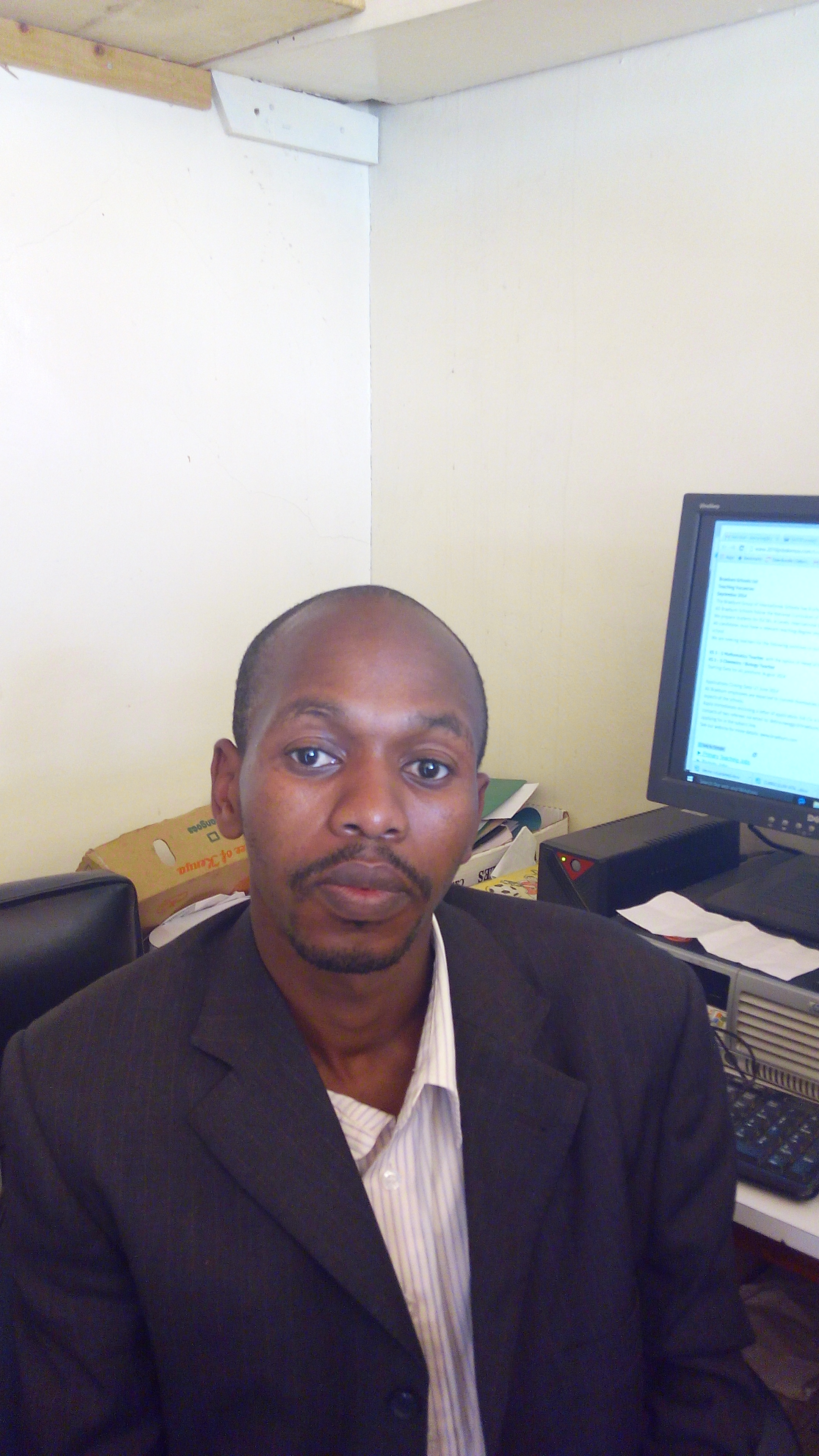 Denis is an article/blog and content writer with over 3 years of experience in writing on different niches, including product reviews, buyer's guide, health, travel, fitness, technology, tourism. I also have enough experience in SEO writing.