Your living room will be bland without any entertainment. Nowadays, a wide-screen TV offers leisure through cable subscriptions or streaming services. Having a smart TV is also excellent. But, if you don't have one, you can turn your regular TV into one by mirror screening.
What is screen mirroring?
Mirror screening is a fantastic way to broadcast your smartphone screen to your TV for a much bigger and better display. You can run media like streaming sites like Netflix, Disney plus, Hulu, and even mobile games.
Mirror screening is excellent in small group presentations and shared viewing of videos online. You can provide high-quality entertainment with just a simple connection from your phone to your TV. With mirror screening, it is much easier to set up your broadcast, and you can control everything through your phone for easy handling.
A wider screen lets you enjoy watching your favourite movies, and series streamed online. A wider screen gives you a better gaming experience, whether MMORPG or online casino, and you can read more about the topic at Casinocrawlers.com. 
How to mirror your screen?
There are many ways you can mirror screen your smartphone to your TV. Here are some options to choose from
Physical Connection
This requires an HDMI / type C connector for a wired connection between your phone and the TV.
Pros
A physical connection is solid and has less interruption than other connections.
Cons
It is hard to track the connector needed and has compatibility issues between phones and TVs.
Go Wireless With Built-in and Dongle
Old wide-screen televisions require a Dongle wireless adaptor like Amazon Fire TV and Google Chrome cast. You can now access your TV through wireless connections by attaching the dongle to the HDMI port.
The new generation wide-screen has an inbuilt wireless caster that connects to your WIFI. You must search for the cast option through your phone to connect with your TV.
Pros
Many modern and older TVs can easily be compatible with the Dongle or already have a built-in wireless function.
Accessible, and no need for wires connecting the phone to the TV.
Cons
It requires a bit of technological savviness to set up.
Depending on the wireless connectivity, any disruption may compromise the connection.
Using an iPhone
Apple iPhones and Ipads have an app called AirPlay that can cast their display through your TV. Capable of casting the display on the TV, you can perform this in two ways.
When you see an AirPlay button, you can access the app, and through there, you access your TV via a wireless connection and cast displays and videos.
When there is no AirPlay button, select the app first, and it will show the AirPlay icon as part of their options.
Pros
Easy to access and use. 
Both iPhones and Ipad have this application preprogrammed.
Cons
AirPlay may have a compatible issue with old TVs
Setting up Mirror Screening Through Smartphones
Once you connect your smartphone to your TV, you can cast any display from photos and videos and stream online. 
For YouTube
With these easy steps, you can play YouTube videos from your smart device to your TV.
Tap on the YouTube app

Select a video you want to play

Look for an icon that resembles a TV with a WiFi signal

Tap it, and it will attempt to connect with the device

As it connects in a few seconds, it will display on your TV no need to maximize it
For Facebook Watch
It has similar instructions, but unlike YouTube, Facebook has an app for streaming: Facebook Watch. For you to stream your Facebook, follow these steps.
Download Facebook Watch app on your smart TV 

Open the app and click continue.

There will be a code showing at the bottom of the next screen.

Open your Facebook app on your smartphone; you will receive a notification from your TV that you can approve and start streaming.

You can manually type the code into your Facebook app settings to stream
Other Streaming Sites
It depends on your TV compatibility, and other streaming sites may not work. Mirror screening the videos is the best option through a dongle or built-in wireless capability. Streaming from your phone when you connect to your TV is easy.
Conclusion
Mirror screening is a techy way to provide entertainment by casting your smartphone display on your TV. YouTube videos to stream your favorite movies for family nights or house parties.
Another application is for presentations. For a minimalist presentation, you can use mirror screening in meetings and reports through your tablet or smartphone. Mirror screening provides you with better control of your reports.
Also, it will provide you with a better experience when mirror screening is used for gaming. You will fully appreciate the details as you cast your game into a bigger screen. Also, game viewing will be more comfortable than viewing on the small screen of your phone.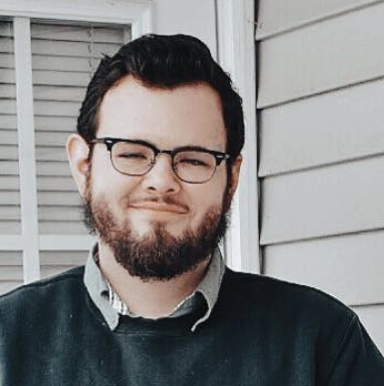 Taylor is a freelance SEO copywriter and blogger. His areas of expertise include technology, pop culture, and marketing.