"I have forgotten my iPhone passcode and am looking to find a way to unlock my iPhone. Can you help me with this matter"?
Forgetting an iPhone passcode or someone changing a password without your consent is common, and many people nowadays complain about this issue. However, you can unlock your iPhone courtesy of the brilliant tool, TunesKit iPhone Unlocker.
Part 1: Professional iPhone unlock tool – TunesKit iPhone
Unlocker
If you're looking for an iPhone unlocking tool that can unlock your iPhone without a passcode, going for TunesKit iPhone Unlocker is the best way to help your cause.
It is a mind-blowing third-party tool that helps you unlock your iPhone without entering the passcode. On top of that, this tool comes with 100% success as you don't need to worry about the effectiveness of this mind-blowing tool.
Using this tool, you've got the opportunity to unlock your iPhone, iPod, and iPad with a few clicks.
Features
TunesKit iPhone supports all the iOS versions.
You can unlock your iPhone without a passcode within a few minutes.
It also allows you to factory reset your iPhone without passcodes.
It also helps you unlock the iPhone touch with minimal effort.
You can also remove your fingerprint and Face ID with ease.
Steps of unlocking your iPhone via TunesKit iPhone Unlocker
Step 1: Install TunesKit iPhone Unlocker

First, you need to download the software from the official website and launch it. Next up, you'll need to connect the iOS device to a PC, and then TunesKit iPhone Unlocker is supposed to recognize your device after a few minutes.
Step 2: Put your iOS device into DFU mode.

You can follow the guidelines below to put the iPhone in Recovery or DFU mode. After getting your job done, all you need to do now is to hit the "Next" button icon.
Step 3: Download Firmware Package

Now, you can see the information on your iPhone screen; all you need to do is ensure that the information that has been given there is related to your iPhone.
Next up, you'll only need to hit the" Download" icon to start downloading the appropriate firmware package there.
Step 4: Unlock iPhone

You'll need to press the" Unlock" icon in this phase and start unlocking your device. The process takes a few minutes before unlocking iPhone.
Part 2: Use some other ways to unlock iPhone.
1. Using iTunes
You can unlock your iPhone through the built-in iPhone tool, iTunes. However, you might lose your important data by restoring iPhone via iTunes but opting for this way might help you to unlock your iPhone.
You must back up your data before repairing your iPhone via iTunes. After ensuring that the iPhone data is backed up properly, you can follow the guide below to unlock the iPhone without passcode using iTunes.
Step 1:
Install the latest version of iTunes on your device, and then try connecting your iPhone to your PC.
Step 2:
You'll need to hit the" iPhone" icon when iTunes tends to detect your device. Next up, you'll only need to select the" Summary" option
Step 3:
You can start restoring your iPhone by tapping the" Restore iPhone" option. The process will only take a few minutes before getting your job completed.

2. Using Find My iPhone
If iTunes didn't work and you're looking for another method to unlock your iPhone, you've got another chance in the shape of "Find My iPhone" to unlock the device.
Whether your iPhone has been stolen or forgotten your password, Find My iPhone comes to your rescue. Although it causes data loss, and you should protect your data before performing this task, the chances of you succeeding are pretty high.
Follow the step by step guide below to see how to do it
Step 1:
In the first phase, you'll need to visit a web browser on your computer and then navigate to the " iCloud website". After visiting the Apple ID, you'll need to log in with your Apple ID.
Step 2:
Now, you'll need to hit the" All Devices" icon after visiting the "Find My iPhone" option
Next up, you'll find several iPhone devices out there, and you'll need to select your iPhone. After selecting iPhone, you'll need to tap the" Erase iPhone" icon. The process takes a few minutes, and you'll be able to set a new unlock afterwards.

Conclusion
If you've forgotten your iPhone passcode, you can still unlock your iPhone via iTunes or Find My iPhone. However, these methods can be a miss or hit at times, and you'll be left with nothing but disappointment.
Luckily, you can opt for TunesKit iPhone Unlocker, which helps you unlock your iPhone with minimal effort and performs pretty quickly.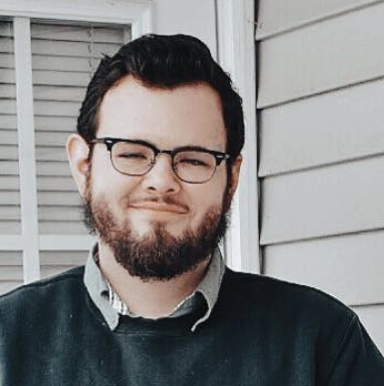 Taylor is a freelance SEO copywriter and blogger. His areas of expertise include technology, pop culture, and marketing.