Are you having trouble with your motherboard? Maybe a BIOS update will help. All computers that use x86 or x64 architecture processors use a BIOS (Basic Input Output System) as their primary firmware. Updating your BIOS can improve system stability and fix compatibility issues with hardware or software.
Updating your motherboard's BIOS can be a bit daunting, but it is a process that is well worth completing. This post will tell you the steps needed to ensure a successful update. Keep in mind that failing to follow these instructions exactly could result in damage to your hardware, so please be careful when choosing the best motherboard for ryzen 7 5800x and it will work efficiently with the latest Bios.
What Does BIOS Mean?
BIOS is a software program that runs when you turn the PC on. It prepares all the computer parts and tells them how to work together.
Should You Update The Motherboard BIOS?
Does it mean that you have to modernize the BIOS just because a newer edition is available? Actually, you should not. What is the purpose of updating BIOS?
1- New Hardware Support
Updates are often released to support new hardware. For instance, if you want to revamp your computer's processor or GPU, you will need to update your BIOS.
2- For Fixing Bugs
The new versions of the BIOS fix some bugs that people had before. You may want to update your BIOS if you're having any problems.
To make sure the update is right for you, read the changelog. The changelog tells you about any changes to your computer that might be wrong or if it is running slow or overheating. So do not bother updating BIOS if it does not matter to your computer.
To Safely Update Your Motherboard BIOS Follow These Steps:
1- Check The Version Of BIOS
Before you update BIOS, make sure it is a new version. You need to look at your BIOS version and compare it with the newest one on the support page of your motherboard's website.
Open system information by typing msinfo in the search bar
Open command prompt by typing cmd in the search bar
Type the "wmic BIOS get serial number" command in to fetch your serial number
Please write down the serial number somewhere because you will need it at some point.
2- Get The Latest BIOS Version From Manufacturer
Go to the motherboard's manufacturer website to get the newest version of BIOS from there.
From the customer service page, select your item
Input the serial number you have got from step 1 and continue your search
Click on the "drivers and software update" after that, click on the manual update, then click on the BIOS/UEFI
Download the BIOS on your PC after checking its date and version
3- Flash The BIOS
The process of flashing the BIOS varies by manufacturer. This process can take a long time, so knowing how to get started is vital. Follow these steps:
Back up your data first. It can't be retrieved.
Ensure your computer can power off completely, so unplug it from the wall if needed.
Shut down your computer and unplug all cables from the system (except for keyboard, mouse, and monitor)
Hold down the power button for a couple of seconds until a message pops up on the screen that says "Press any key."
Push a key on your keyboard, then release it, which will restart
Conclusion
Now that you know how to update your motherboard BIOS without a CPU, are you ready to make the switch? If not, then consider using the flashback feature. It is easy and quick. Any questions you might have during the process can be answered by us. We are here for you. Just reach out with your thoughts or concerns.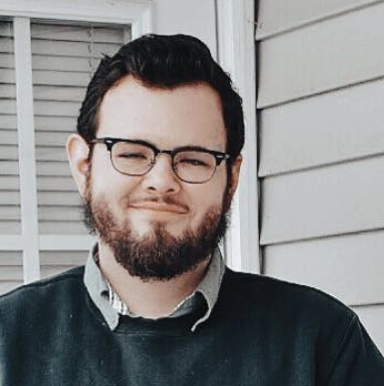 Taylor is a freelance SEO copywriter and blogger. His areas of expertise include technology, pop culture, and marketing.