TikTok is the latest and largest trend in social media with a whopping 1.5 billion downloads and more on Google Play and the App Store! With more than 500 million active users monthly, TikTok is a platform that shares 15 to 60 seconds of user-recorded videos. 
The largest demographic of users on TikTok is between the age group of 16 to 24. However, if you think this platform is limited to the Millenials and Gen-Z, think again! TikTok is fast becoming a marketing and advertising haven allowing multiple businesses across the world to promote their products and services with creativity and flair! 
You may have noticed brands use Instagram to engage with users and consumers through IGTV & live videos, stories, and posts. TikTok uses media in the form of bite-sized clips that are filled with creativity, humour, and thoughtful content. While the algorithm is still unclear, it seems significantly easier for videos to go viral on TikTok as compared to other social media platforms. 
If you are a small-business owner or have a brand and a goal to make it big this New Year, TikTok can be one of the many steps you can take to make your dreams a reality! Understanding this platform and learning how to use it to promote your brand, its products, and its services can help you connect with your audience and build your identity. 
Discover how to use TikTok for your business below! 
How to Use TikTok for Business 
Following these steps on TikTok can help you establish a structured and unique business account that relates and connects to the audience. This generates an interest in the brand that can lead to significant promotions, even overnight! 
Users enjoy TikTok content best for the unique accounts that put up specialised videos pertaining to interesting topics. By keeping your account focused on your niche and your brand, you create the bandwidth to become more flexible and creative, while also making an impact! 
For example, @drcody_dc is a TikTok chiropractor who puts up 15 and 60-second videos of him cracking his clients' necks and backs, relieving pressure, and providing significant relief. His videos garner the attention and fascination of thousands of viewers who are keen on understanding the world of chiropractors. 
Choosing your niche topic also helps you focus on the key aspects of your brand. For example, you could go behind the scenes to explain the manufacture of certain products or how you create your services. This can help viewers connect with what you wish to share with them. 
Create Engaging and Original Content 
Most TikTok video creators do not have access to expensive camera equipment or large production budgets. They simply create fun and engaging content with their phones that is authentic. This allows audiences to connect more easily with the creator. 
Revealing your brand's personality can help establish trust between you and your audience. This is key to developing identity in the long run and can be done by generating creative, original, and authentic content. Trends like "sapnu-puas" have blown up to become a sensation across the globe! 
Some of the most popular types of content on the platform are: 
In tutorial videos, you can create quick 60-seconds videos to showcase a key product or service of your brand. For example, make-up tutorials and recipes are extremely popular on TikTok. The viral garlic bread and Gigi Hadid's vegan vodka pasta recipes are only a few examples to support this point! 
There are always new and viral hashtag challenges that crop up on TikTok. These challenges encourage users to post a very specific kind of content. These could range from creative challenges, to fashion, lip-sync, dance, and food challenges. As a brand, you can participate in these challenges yourself, demonstrating an element of your brand's identity. Another option is to create an entirely new challenge of your own to highlight an important aspect of your business! The stage is all yours! 
One of the best ways to get your business connected with your audience is by showcasing your employees. Getting insight into the day-to-day operations of an organisation is a fun way for users to understand a business. This helps them recognize the efforts that go into sustaining and promoting a business from scratch. 
Demo of Product or Service
Showing users a demo of your product or service is an excellent way to create original content that connects the audience with your brand. There are multiple instances of purchases being made because of popularity on TikTok, or sharing of viral videos prompting a purchase! 
TikTok boasts a number of influencers that can widen your reach on the platform. An important thing to note is that traditional advertisements are often not considered eye-catching and entertaining. Instead, pairing promotional advertisements with influencers who have the right audience and demographic can be an excellent strategy! 
Understand how hashtags work to help get your content discovered on the best social media platforms. Do some research to identify what hashtags are currently targeting and what your target audience clicks on. Are there any hashtags that are related to your business? 
Remember, you cannot just use any hashtag because they are popular – the hashtag needs to be relevant to your video! 
Decide How Often You Will Post 
As with most social media strategies, it is an excellent idea to have a content calendar prepared well in advance for your TikTok profile. With a calendar in place, it becomes possible to brainstorm ideas and plan your content for the upcoming month. 
TikTok, much like other social media platforms, or even like any streaming service app rewards consistency with results on main pages. So instead of posting 3 times in a day, start with 3 to 5 times in a week and work your way up from there. 
It would also be helpful to have an analytics tracker in place to see what resonates with TikTok users. The best part about the platform is that you can experiment with your content as much as you want to and understand what is engaging and entertaining your audience the most! 
Work with TikTok to help improve your brand's promotion and develop an identity that leaves an impact long after your content has ended!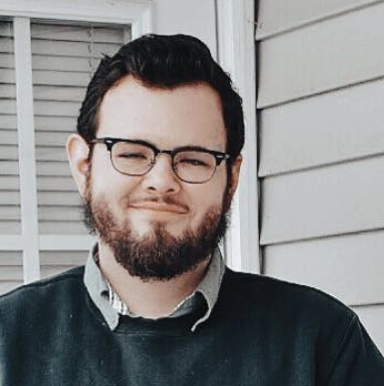 Taylor is a freelance SEO copywriter and blogger. His areas of expertise include technology, pop culture, and marketing.