Will Windows 11 be able to run some of the popular Android apps? Yes, Android applications for Windows 11 are finally here. The apps may now be found in the new Microsoft app store and downloaded from the Amazon Appstore thanks to a partnership between Microsoft, Intel, and Amazon. Users of the Windows 11 preview may now run Android apps on their PCs. However, it's odd that there are just 50 options.
Your first Android app may be downloaded via the Microsoft Store if you're a Windows Insider in the United States and have an Intel, AMD, or Qualcomm CPU. Although the shop does not contain programs, it will direct you to the Amazon Appstore, where you may purchase and download the apps you want. An Amazon account is required to begin the process.
With Windows 11's Snap Layout, Android apps can run alongside Windows 11 apps in a variety of configurations. These shortcuts may even become permanent fixtures in your Start menu or taskbar by pinning them there. As with the Your Phone app, which syncs between your Android phone and PC, Android apps will deliver push notifications in the Action Centre. Microsoft has now allowed clipboard sharing, which should make using this built-in feature more easier.
Only a small proportion of the 600,000 Android applications accessible in the Amazon Appstore are currently available for testing, compared to Google Play's 3 million Android apps, which are still under development.
Windows 11's Beta Channel will only be able to run Android applications. The capability will be made available to its developer channels "down the line," according to the company's plans. We'll have to wait and see if this feature is available to the rest of Windows 11's customers.
Manner in which the App can be download in Windows 11
Windows Insiders will be able to use Microsoft's Android app support for Windows 11 on January 26th, 2022, even before the capability is made available to the general public in February 2022.
To get the most out of this preview, follow these instructions:
Dev or Beta channels must be selected on your computer.

For the preview, your PC must fulfil the minimal requirements set out by Microsoft. To meet the specifications, you must have a CPU that is at least 1 GHz, and at least 2 cores. TPM 2.0 must also be supported by the computer, which should have at least 64 GB of storage. UEFI, Secure Boot, a 720p monitor, and DirectX 12 or later should all be supported as well.

Virtualization must be enabled in your BIOS/UEFI in order for this to work.

Windows Store version 22110.1402.6.0 or higher is required to run this app. To ensure you have the most recent version, go to the Library and click "Get updates."

The PC's region should be set to the United States.

To download programs from the Amazon Appstore, you must have a US Amazon account.
Check to see whether you're a member of the "Insiders"
There are now just a small number of Windows 11 Insider Program participants who have access to the new Windows Subsystem for Android. So if you want to verify that you'll have access to Android applications on your computer, the first thing you need to do is check your Insider Program status in your computer's settings.
You should join the Windows Insider Program if you haven't already, regardless of whether you're using Windows 10 or 11. You may enrol your machine in the Windows Insider Program by going to the appropriate page and linking your Microsoft account. If you want to use Android apps, you'll need to pick the Beta update channel.
To see whether you are on the Beta release channel for Windows 11, go to the Windows Insider Program area under Update & Security/Windows Update and see if you are on the Beta release channel. The likelihood is that you are, but before proceeding, be sure you're in the Beta channel rather than Release Preview. Just wait for your computer to finish downloading updates, and you're all set..
Use the Amazon Appstore to get the app
For Android apps, Windows 11's official shop is Amazon's own app store called Amazon Appstore. Next, you'll need to download the Amazon Appstore from the Microsoft Store to get the new Subsystem for Android installed. The official Amazon Appstore listing is all you need.
Installing Amazon Appstore and the Windows Subsystem for Android should now be a simple process thanks to Microsoft Store, assuming you followed their instructions exactly and your machine is compatible. Then it's only a question of searching for and installing the appropriate Android applications and games.
The next time you open your computer, the Microsoft Store will certify that everything is set up correctly. You'll be able to start utilising Android applications as soon as it's up and running. With many of these apps designed for smartphones, the experience of using them on a desktop computer may not be optimal.
Does this mean that I can now use Android applications on my Windows 11 computer?
Android apps may now operate on Microsoft's Windows 11 operating system. Users of Windows 11 may now download Android apps, which were not available at the time of the operating system's introduction.
Does Windows 11 support Android APK installation?
It's possible to use ADB on Windows 11 to install any APK file, but it's not the most user-friendly method. You don't have to rely on Amazon's software or the command line if you want to test out some of your favourite mobile apps on your PC.
Is there anything else you need to learn about this?
As far as Android compatibility goes, it's still very much in its infancy. Because it's a "preview" on the Amazon Appstore on Windows 11, for example. Because it's a preview, you'll notice that there are just 50 applications presently accessible for PC, which were selected by Microsoft and Amazon because they're running well on Windows 11 PCs.
With the sideloading of APKs on Windows 11, users may bypass the Amazon Appstore and install just about any software they want. Microsoft still has a lot of work to do before the app is released to the general public, so your mileage may vary. For example, a game can either run very well or very poorly.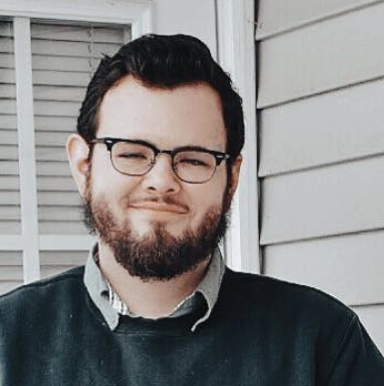 Taylor is a freelance SEO copywriter and blogger. His areas of expertise include technology, pop culture, and marketing.