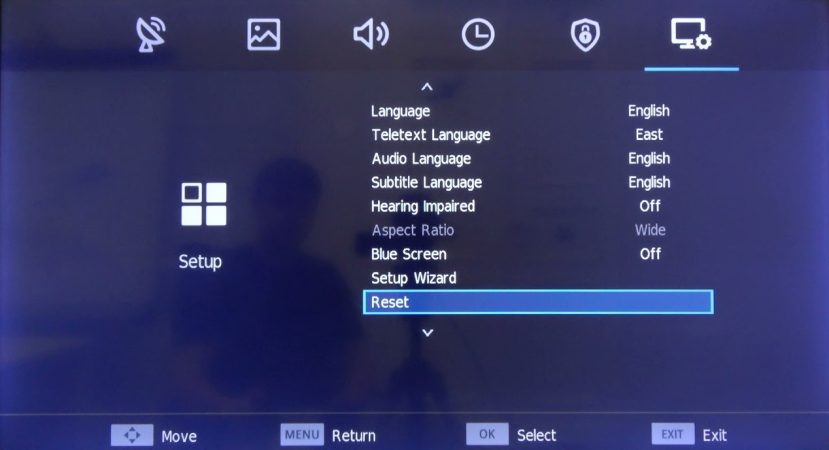 When you buy a TV, it comes with an intelligent remote control that you'll use to control what you watch and how your screen works. However, being fragile, the remote control might stop working.
Also, the remote control might be misplaced and is also not easy to find at times. The problem that might be frustrating is that your TV develops glitches and cannot function properly. In that case, you'll need to reset it without remote control, but how do you do that?
This piece shares vital tips on how to reset Hisense TV without a Remote.
How to reset Hisense Roku TV without Remote
Hisense is a TV manufacturing company that has gained a lot of popularity through the years, thanks to its budget devices. If you visit their online store, you'll see that they have OLED, QLED, HD, and 4K TVs.
Suppose any of these models develop issues, you can find alternative ways to reset them. Now, let's look at the steps to reset Hisense Roku TV without a remote control.
How to Soft-Reset Your TV
It's possible to either hard reset or soft reset your TV if it won't function properly. But suppose you don't want to wipe out everything you had, then it helps to start with a soft reset. If it works, there won't be any need to use the hard reset alternative.
Here are the simplified steps to soft reset your Hisense Roku TV.
Go to the power outlet and detach the plug of the Hisense TV
Hold on for 60 seconds before putting back the plug into the socket
Put back the plug into the socket
Find out if the problem is still there
Soft resting your TV is a great way to fix slight problems, and it doesn't make you lose important things. However, if it fails to solve the problem, you might want to try the hard reset technique.
How to Hard-Reset Your TV
We've already seen that hard-reset can make you lose important data and other vital settings. But it's worth it when your TV won't function correctly, and you need to resolve the issue.
If you don't mind losing the necessary details, here are the steps for hard resting your Hisense Roku TV.
Look around and try to find the reset button and any hole called RESET.
Take a paper clip, bend it, and insert it into the small space
Push the clip into the small hole and hold for 15 seconds until the TV restarts
Once your TV restarts, try to see if the problem is resolved
Many users prefer hard reset because it resolves 90% of problems caused by settings and erroneous data. Thus, this technique should be able to make your Hisense Roku TV work fine again.
If it didn't, it might be time to factory-reset your TV and find out if it can work properly.
Factory Resetting Hisense TV without Remote
Hisense Roku TV is a great product that comes with many exciting features. Aside from the 4k resolution, you can enjoy a fantastic gaming mode to spice up your experience. Thankfully, if this is your model, you can use the reset button to take it back to factory settings.
Here are the steps involved in resetting your TV to make it better.
Start by turning on your Hisense Roku TV
Head to the back of your screen to locate the Reset Button that you'll use to take it back to factory setting
Use a toothpick or screwdriver to press the button and hold until the TV
Wait for the TV to adjust twice automatically so that it adjusts the settings
Check to see that your TV is now working fine
How to Fix Hisense TV won't Turn on Blue Light Issue

If you learn that your TV is not turning on the blue light, first, you need to ascertain that the power cord is properly placed at the back of your TV. If that's okay, then you should try an alternative wall outlet.
But if your TV still doesn't show the blue light, then it's time to unplug it from the wall, wait for one minute and plug it back in. If the problem doesn't go away after trying this method, you can try some troubleshooting steps to find where the problem might be.
1. Find out if the TV is Turned On
In some cases, there might be nothing wrong with your TV, but the wall plug has some problem. Note that your TV won't turn on if it receives little to no power.
To find out whether the wall outlet is the problem, follow the simple steps below.
Unplug your Hisense TV from the wall
Find out if other devices are working correctly, more so the ones that require a high supply of power
Plug in your Hisense TV into an alternative power outlet
Remove all power surge protectors and extensions before plugging an electronic working directly from the wall
Reconnect the TV directly to the wall
Locate the switch beneath the TV and turn it on
See if the red power light beneath the TV is on
The process seems to have many steps, but you can get everything done in a few minutes, and your TV might start working again.
2. Change the Power Cord
Suppose the power cord is faulty, it might not be able to supply your Hisense TV with enough power. The red and blue light may fail, depending on the amount of current supplied to your TV.
Here is how you can find out if the power cord has issues.
Take out the cable and examine it for cuts or see if it's uninsulated. Don't forget to see if there's any short-circuiting.
You can as borrow a good cable from a repairman or friend to see if your TV works
Does the red power light turn on?
If you follow this procedure and the problem is persistent, the problem might lie within your TV motherboard or firmware.
3. Disconnect Other Devices
Depending on your TV model, it might go into a standby mode without any apparent reason or if it doesn't have an input source.
For instance, suppose you're using a phone, set-top box, or streaming box, the Hisense TV might go on a standby mode if the device wires are not working fine. Your TV will work properly but won't display any pictures in some cases.
If this is the issue you're dealing with, here is how you can go about resolving the issue.
Turn your TV on and off to see whether it lights up for a few seconds before going dark again
Try other TV input ports to determine whether some of them are working fine
Try to connect other devices using the same cable and see if they work
Change your current cables, such as RCA, HDMI, or VGA
4. Find out if The Backlight is on
LED backlight failure is the most common problem Hisense Roku TV users encountered. But you can solve this problem without contacting a technician.
In some cases, the TV will play sounds, power lights will work well, but it won't show any pictures. However, there're many reasons why LED backlights might fail, such as power board circuitry.
Suppose that's the problem at hand, here are some of the things you can do.
Take a flashlight, turn it on, and point it at the TV at a very close range
If you can notice letters or pictures, then the backlight circuit might be having glitches
To be certain, follow the steps mentioned above to adjust the brightness settings to default to see whether it solves the issues
Note that you need to take your TV for a repair if the LED backlights are spoilt. The repair person will replace them for you at a small fee.
5. Unplug all Network Devices
In some cases, your Hisense TV's power light will come to life for three to five seconds, but the display will fail to work. This is another problem that might be caused by a bad connection with your router or modem. Power deflection issue might also lead to the problem or even your TV motherboard.
In that case, you want to commence by resetting your modem. Plug in your device the same way you did in the first step and see if it works. If any of these doesn't fix the problem, then it's time to see a technician.
Note that if your TV is new but won't work properly, it means it's still covered in the warranty, so you should contact a licensed dealer of the manufacturer. They'll either fix the issue or replace your TV with a better one.
Final Thoughts
Hisense makes some of the best TVs in the world. It's even great that they sell them at affordable prices. However, just like any other device, your TV might develop an issue, forcing you to reset it with or without a remote. In this case, we focused on how you can reset your Hisense TV without a remote. Do you have any questions about Hisense TV won't turn on blue light? Let's know by commenting below.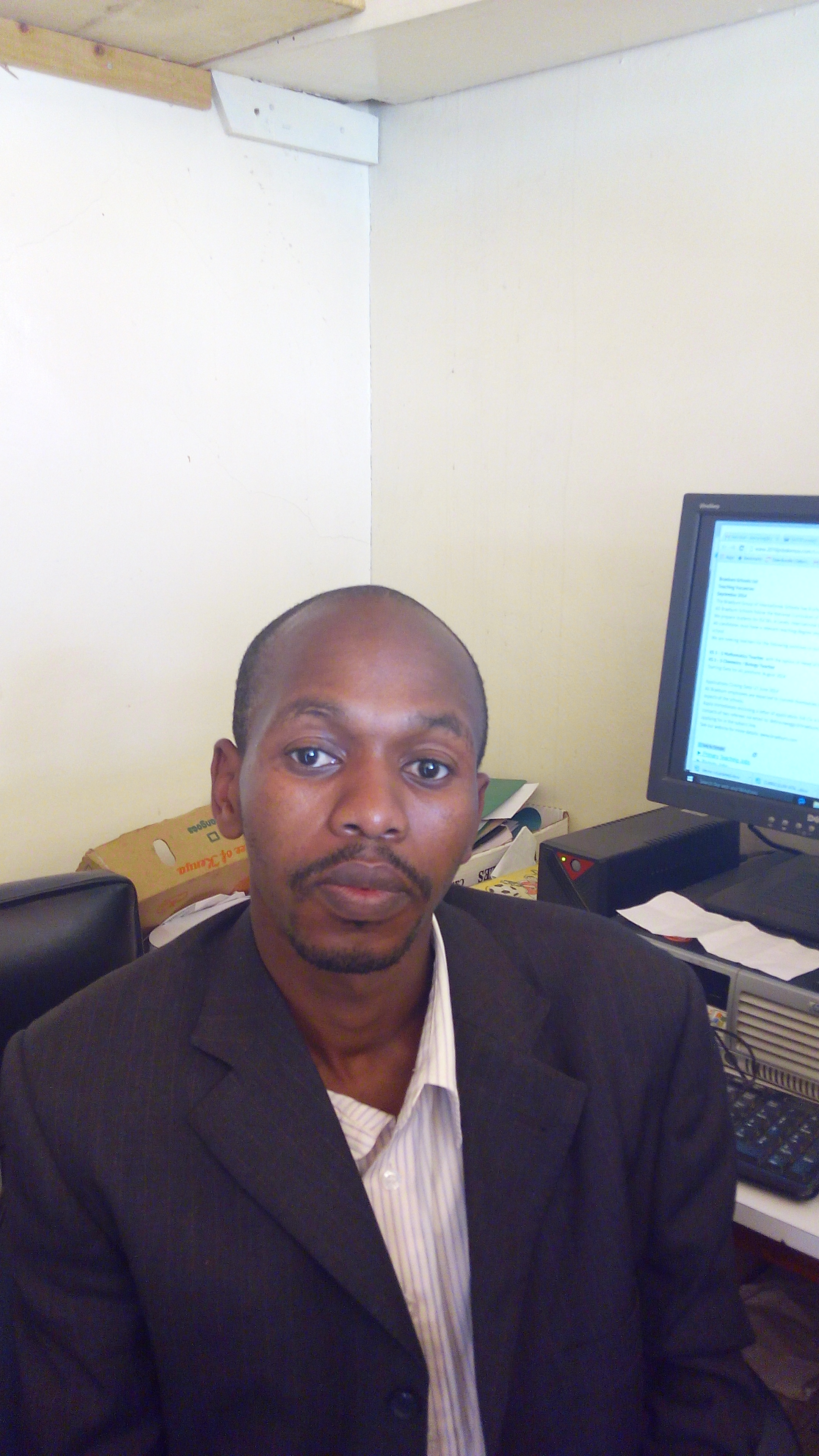 Denis is an article/blog and content writer with over 3 years of experience in writing on different niches, including product reviews, buyer's guide, health, travel, fitness, technology, tourism. I also have enough experience in SEO writing.