There are a handful of essentials to competing in the modern business world. Of course, you need to know your service well, or in other words, you need to know what you have to offer. A lot of that self-awareness comes from your business plan, sure, but also, how customers or clients use your product. As your business develops, especially in 2019, it becomes cumbersome to service that customer or client base without modern software and smart technology. So what is smart technology, how is it being used in offices, and why is smart office software on the rise, with no signs of slowing down?

Where is Smart Tech Growing?
In one sense, smart office technology is growing the way we look at work itself. Three modern technologies have changed the modern office for the better: WiFi, the Cloud, and mobile solutions. WiFi, of course,  has widely spread lately and allows you can get connected to the internet from almost anywhere. Whether you're at home, work, or on the go, the internet goes with you thanks to WiFi connections to internet hotspots.
The Cloud is a common term for cloud-based data storage. Essentially, the Cloud is any software and service that run on the Internet rather than utilizing storage on your actual computer or phone. Some of the more popular Cloud hubs are the Apple iCloud and Google Drive, but things like Netflix and DropBox also utilize Cloud software.
Mobile solutions are another major breakthrough, and by utilizing the previously discussed technologies, has changed the way we work in a typical office setting. Especially in the insurance agency, having access to clients and work related resources is key to managing the number of variables at play when working with agency and carrier systems.
Smart Office Solutions
The three big smart tech influences on the modern office, WiFi, the Cloud, and mobile solutions, are all contributing to a growth of smart office solutions. Basically, a smart office solution helps a team or company get their job done faster and easier. This is especially relevant and necessary in fields that require quick turnaround times, critical information and services, and issues of health. That's why the insurance industry is one of the booming areas of smart office solutions.
Think about it: if you're awaiting information on an insurance claim, or even maybe just information regarding something you have insured, there usually isn't much time to waste. In fact, there are often a few different stressors pushing you to want quick and reliable insurance agents to help you out of whatever jam you may be in. That's where a company like Ebix has found success with their SmartOffice software. This company's smart office solutions is specifically a customer relationship management software.

What is Customer Relationship Management Smart Office Solutions?
Agents and sales representatives are reliant on an ability to obtain information about their customers to maximize their services. After obtaining this information, it's often that they are left with a lot of different types of data. They might have call logs, spreadsheets, notes and documents, and their calendar. In the insurance industry, some of that information is sensitive, meaning that it's not best to leave it out in the open, even in your office.
A Customer Relationship Management smart office software or solution keeps track of all of this. This means if an agent or representative needs to see when they last spoke to a possible client, when they received information on them, what the situation is with a potential client, or anything in between, it's all in one place. Everything from appointments, phone calls, and notes are in one place when companies utilize a smart office solution.
You don't just see this in the insurance industry either. Many hospitals and medical practitioners utilize a smart office solution so that a nurse, doctor, receptionist, and specialist can all access information required to complete everything from a check-up to a surgery. These tools are a product of a booming smart office tech industry, and it means professionals' jobs get easier, and consumers or clients get better care catered to their needs.
Essential Features of a Smart Office Solution
Contact Management
It's essential in any customer relations to know the customer well. Like previously stated in this article, success only finds its way to a business if a business finds its way into the heart of who their serving. A centralized contact management feature is crucial to a smart office solution, allowing agents and representatives to have access to information, contact emails and phone numbers, and even the needs of that specific client.
Lead Tracking and Opportunity Creators
Anyone who works in sales or insurance knows that nothing gets done without a client. Return clients are great and stable, but you want to always be on the lookout for a new person to serve. A good smart office solution will feature some sort of lead tracker, allowing you to see if anyone has searched out your services or spent time browsing your website. This also allows the smart office solution to create opportunities for you, placing possible clients in a space for you to contact and reach out to them.
Dynamic Access
This goes back to one of the big three smart office innovations that make up a modern office space. Mobile solutions make a big difference in the insurance and sales world, and if you are wasting time logging on to a browser on your phone to log in to a website that doesn't work for mobile, you're going to be losing money and time that you can't afford to waste. Ideally, a smart office solution would have its own app that connects in real time to desktop services. This allows you to work seamlessly from the office to your home and in between. This feature, like those above, are essential for a smart office solution

Looking Ahead
There is a lot of room for smart office solutions to grow, but one thing is for sure: they will become more and more used as they develop more user-friendly features that benefit both the employee and client.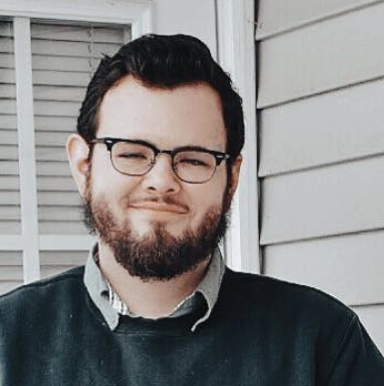 Taylor is a freelance SEO copywriter and blogger. His areas of expertise include technology, pop culture, and marketing.