There has been a recent trend in the style of office management to give employees more influence over their environment, providing them with extra comforts to encourage productivity. However, persistent technology shortcomings have continued to undermine these efforts. In response, the concept of the smart office has been developed to meet the needs of the modern office.
The smart office takes the fundamental motivation behind improving the employee's workspace experience and applies it to their technology. In short, with the help of technology, an employee can be more satisfied with their workplace, and thereby be more productive. Between cloud computing, the rise in mobile technologies, Big Data, and the Internet of Things, it is no wonder that smart offices enable improved productivity among workers – and that's before we've gotten into the nitty-gritty as to how these technologies are utilized.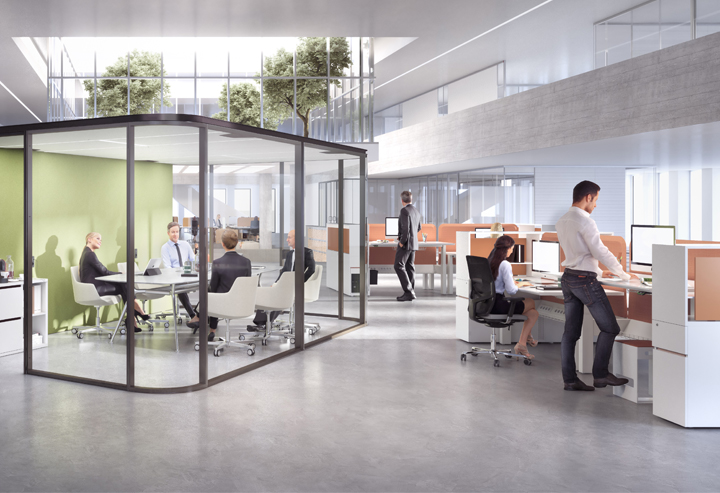 What is a Smart Office?
In a way, the word 'smart' in 'smart office' holds two different, but interconnected, meanings. Not only are these offices equipped with smart technologies like the ones detailed above, but they are also primed to enable employees to work smarter. It's not about finding ways to work harder, rather, technology allows us to work smarter, and that's essential to keeping up in a rapid time of growth.
What Benefits come with a Smart Office?
There are some very real benefits to embracing the concept of a smart office. Improving the experience of the user comes to mind first and foremost. Not only does a smart office make it easier to be productive, it also helps it to be more enjoyable. By keeping employees happy and healthy, a smart office can help to keep them motivated and able to maximize their productivity. Furthermore, attendance and creativity have also been shown to improve when a workforce is given the opportunity to be more engaged. Encouraging collaboration also means your office and workers are ready for anything. The inherent flexibility that a smart office provides enables a business to find the setup and approach that works best for them.
This could include providing employees the option to use sit/stand desks, or group those who collaborate more into shared areas of the office. Optimizing the office itself is made easy in the age of the smart office. Smart, IoT technology doesn't only have to play a leading role in operations, it can do just as much good behind the scenes as well. Some companies have used the IoT to increase their energy efficiency and conservation efforts by collecting usage data through sensors, and adjusting lighting, climate control, and networking components accordingly. These are all benefits you can reap from transitioning to a smart office, but how do you do so? It's easier than you think.

Smart Offices are more than Technology
The first change doesn't require new technology, but rather a change of mindset. More mainstream smart office expectations are real-time collaboration with remote co-workers and clients, and accommodating the work from anywhere mentality popular with the younger generation. Collaboration can mean a few different things. Videoconferencing and screen sharing technology will make face-to-face communication a thing of the past, like cigarettes in the conference room.
The report shows 60% of workers in growing fields and industries believe face to face meetings will be obsolete in five years. Working remotely is also a huge change that can mean huge improvements to your work force's productivity. Offering remote work options is extremely important for a user set that is doing work that requires self-motivation. This allows the worker to be an environment they feel is their own, increasing focus and productivity.
Because remote work isn't always an option, there is another smart office concept that requires no purchases of technology. There is a lot of back and forth about the optimal office design in the business world, with open concept advocates on the one hand and and those in favor of more traditional offices-with-doors on the other. Pro-open concept businesses say it increases productivity and pro-traditional office layout businesses say the opposite. But many tech giants are all about open concept floor plans, and in a business world where many startups tend to copy what the giants do, open concept seems to be here to stay.

Rethinking the Office Layout
While this might not be a super technical aspect of a smart office, it is important to consider when discussing offices of the future. Companies moving toward these open concept plans are dedicating less space to individual assigned work areas and more space to open seating areas. As an example, if you've ever seen a Buzzfeed video that shows their office space you will see a large open area with a multitude of desks right next to each other plus open common areas with tables and couches meant to encourage workers to move around. The idea is that these open spaces are collaborative and are more likely to lead to the spark of new ideas that wouldn't have been brought about by individuals working in isolation. And there is some science to back that up.
While the open concept office itself may not be a piece of technology, lots of technology is useful in making the concept work well. In open spaces like this, with employees moving all over the office, a rock solid network that can be connected to from anywhere in the space is super important along with things like the right audio-video gear for impromptu presentations, quiet rooms with teleconference capability for meetings, and much more.

What about tech changes?
Smart offices are a big topic of conversation in the startup world because many are building their first offices. It's also a topic of conversation for larger companies who need to upgrade their systems or are building new buildings/headquarters. If your company isn't in either of these categories, you can probably wait until you do fall into one of them. Many of these devices/ideas can be expensive to implement, but as they become more widespread they will become more affordable, as with most things in business. Wait until it makes sense for your business. Because mentality or norms are easier to change than actual tech that costs lots of money, these are changes you can start making today to make your office a smart office without purchasing a single new piece of technology.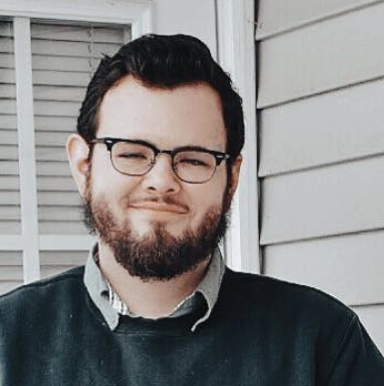 Taylor is a freelance SEO copywriter and blogger. His areas of expertise include technology, pop culture, and marketing.