Our life is growing more complicated with every passing day as we are trying to juggle multiple jobs and deliver brilliant results along the way. Despite sounding fancy, multi-tasking is easier said than done. Errors are also bound to creep in as you might end up forgetting dates and appointments. In such a scenario, EssentialPIM can take up the role of a lifesaver by helping users bring their life into track and maintain control over everything ranging from tasks to notes, appointments, passwords, emails, and contacts across cloud applications and multiple platforms. Read on to know about the various ways in which EssentialPIM has helped us in being more organized:
Mail Module to Keep Your Communication Game Top-Notch
Most problems arise from improper communication making emails a sought-after tool for people of all generations. But the real problem arises when you start maintaining multiple emails. Keeping track of all of them can become very tasking and we often end up missing out on important ones. EssentialPIM solves this problem by integrating multiple emails under a common umbrella so that you can keep a tab over everything easily. The full-scale Mail module of EPIM comes with PGP encryption which can keep you worry-free about sensitive data falling into the wrong hands. On launching the tool, you will be prompted to add the mail accounts by following the wizard which guides users through the entire process. Here you can choose among IMAP, Exchange and POP3 server types for incoming mail depending on your specific mail provider. The USP of EssentialPIM lies in the fact that it allows easy access to the inboxes of different email accounts from the 'All Inboxes' folder positioned at the top of the mail accounts list. Emails that have been replicated in the server can also be accessed in offline mode which can help users having restricted internet connectivity.

Since the mail module of EPIM is integrated with Contacts, it becomes easy to send newsletters to your friends and business acquaintances. The Address book lists the names of all the contacts stored in the database at the left side of the window. You can add the respective contacts to various fields like 'To, CC and Bcc.' There is an option of filtering out the contact by groups by simply clicking on the Address Book drop-down list. If you have a habit of sending messages having similar email subjects, then you can benefit substantially from EssentialPIM which saves the last ten email subjects in its database for later use. Simply clicking on the Subject drop-down list can help you choose between previously used saved subjects. The 'Quick Reply' feature of EPIM can serve as the perfect alternative to quickly send email replies. Users can type in their replies without opening a dialog window separately. The original message shall be quoted in the outgoing message and it will also carry your signature. There is also an option for users to save frequently sent phrases as templates so that they can be easily inserted into your email body.
Users can select amongst a variety of views as per their preference. The chosen view can also be changed from the Layout menu. Irrespective of the view, you can group messages according to conversations. This can be extremely helpful if you are trying to renew contact with an old client after brushing up on all the conversations you had previously. The default settings of EPIM are such that it shall not download and display images for security reasons in the message preview window. You can alter this setting by clicking on the top line appearing at the top of the message. Users are often required to sort and filter emails coming from specific senders and the advanced tools of EPIM can help out with the same. Right-clicking on the email account name opens up the context menu from where you can access its 'Properties' to know about the total number of messages and space used as on the mail server as in the EPIM database.
Gauge Your Days Routine Easily
The simple interface of EssentialPIM has won accolades among both novice users and the ones who are migrating from Microsoft Outlook given its massive similarity with the latter. On launching the tool, you can take a look at your entire day's program from the EPIM Today tab. It offers a bird' eye view of all your appointments, tasks, and events. It can take up the role of a lifesaver by ensuring that you don't forget your best friend's anniversary while getting ready for the next meeting. If you wish to hide certain sections from being displayed in the EPIM today tab, then you can do the same by configuring its settings.
Specialized Modules To Enhance Your Productivity
EssentialPIM offers separate modules namely Calendar, Tasks, Notes, Contacts, and Passwords apart from the Mail module mentioned at the beginning to make our every day more organized. All the data stored in its database can be synced with popular cloud solutions like iCloud, Outlook 365, Google, etc. so that your valuable information is not lost even when your computer or mobile undergoes technical glitches. Since the data stored under one module is cross-linked with the other, making changes in one gets reflected in related fields. For example, if you change the email address of a contact, then the same shall be updated in the Address book of the Mail module. All the data stored in EssentialPIM are encrypted using AES (Rijndael) 256-bit key. If your system is often accessed by peers, then you can also set granular access to separate data modules for strengthening the security parameter.
Conclusion
Keeping your life organized might seem like a tiring job. Just as you are done managing your finances, you might have to deal with other curveballs which are hurled towards you. Following a framework can help you keep things in order rather than blindly juggling your life's tasks. EssentialPIM can serve as your ultimate ally in organizing your life and making the most out of every moment. This cross-platform utility can be used directly from a portable device if you don't want to load it into your system. It also supports multiple languages for catering to a broader user base.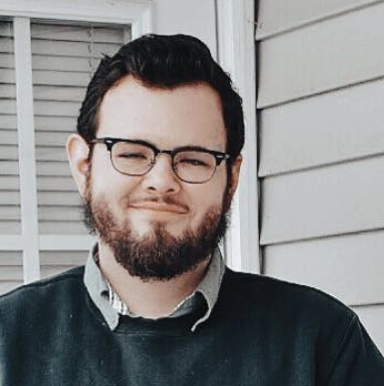 Taylor is a freelance SEO copywriter and blogger. His areas of expertise include technology, pop culture, and marketing.