iPhone and iPad users often use video maker iMovie. In this article, we have prepared a list of paid and free video software. Each of these products can be an alternative to iMovie. See which of these 5 options is best for your needs.

In the listing, you will find both resources for editing short videos on social networks and platforms for professional filmmakers. The number of professions related to video content is constantly expanding. If you are a teacher, marketer, or blogger, you will also find useful tools for yourself.
WeVideo
WeVideo is a handy tool for working with video on social media. Instagram users position it as an easy reels editor. If your goal is to promote your blog on social media, then this resource will meet your demands for working with content like a short video. Everything here is simple and intuitive, so no special knowledge and skills are required.
Capabilities of WeVideo
It is a user-friendly resource that works with Windows and Mac.
Suitable for working from a mobile device, allows you to edit videos on the go and attract followers through short videos.
The built-in library offers a wide selection of stock content (video, music, images).
Cloud solutions close the issue of storing created content.
If you are a marketer or Instagram blogger who needs simple solutions for working with video content, then WeVideo is created for you. Use free video software that doesn't even need to be downloaded to your device.

Shotcut
Shotcut is free video software that is easy for even a beginner to handle. Ready-made video tutorials posted on the platform will help you quickly understand all the features. We've included this resource in our iMovie alternative list because it is easy to start.
Capabilities of Shotcut
Compatibility with Linux, Windows, Mac operating systems.
Support for various video and audio formats, and in the latest version also support for 4K resolution (in older versions of the product there were problems).
Built-in tools for working with color, text, sound.
Large selection of video effects and filters.
Great functionality for video editing.
If you are looking for a video maker with which you can easily start non-special skills, then start with the free Shotcut. You will gradually improve your video editing skills. Meanwhile, the developers will improve the functionality of Shotcut.
Openshot Video Editor
Openshot is easy to use and a quick-to-learn video maker. It's a free & open-source resource with a simple user interface. Openshort is available in 70+ languages. Due to the wide range of opportunities for a wide range of users, this product is on the list of the best video software.
Capabilities of Openshot
It's a cross-platform video editor with support for Mac, Windows, and Linux.
It has unlimited tracks for users' needs (like background videos, audio tracks, or watermarks).
It has many ways to trim and cut videos.
It has a powerful animation framework, including 3D animation.
Users can make their title or select one of the templates.
If you are looking for a free premier video editor with a wide range of functionality, this is Openshot. Create videos for business promotions, educational presentations, or educational products.

Movavi Video Suite
Movavi Video Suite is an all-in-one video platform that includes a video maker with wide functionality. The user can solve many tasks on one platform, and it's convenient. That's why the Movavi product is on our list of the best video software.
Capabilities of Movavi Video Suite for video editing
It has different options for color adjustment (automatic filtres and manual settings).
Users can crop and rotate videos.
This platform has a set of various tools for animation.
Pan and zoom functions are on hand.
Both highlighting and concealing capabilities are available for video processing.
If you are looking for a functional app with a video editor for distance learning or remote work, then try Movavi Video Suite. Here you can learn more about free video editing software with no watermark and create presentations that make it easier for you to communicate with colleagues or students.
Lightworks
Lightworks is a professional video editing software. This resource is used to create films that are nominated for Oscars and Emmys. Lightworks is not a free video software as it is a wide range of tools for filmmakers. But there is an option for free use and we will tell you about it.
There are three options for working with the resource:
Free — free set of features for 90 days (catch a life hack: the number of registrations is not limited);
Create — paid version for quality video content for business promotions;
Pro — if you need video editing at the Hollywood level).

Capabilities of Lightworks
The product is compatible with all common operating systems: Windows, Mac, Linux.
The software supports the formats of all common media files.
It's easy for users to export videos from any social media.
It works with hardware of various formats and configurations.
It has a wide range of video editing functionality: templates, hotkeys, ready-made titles, animated graphics, and more.
Developed guides for an easy start if you are new to video.
If your goal is a high skill in making movies, then choose your Lightworks package. Start your journey to filmmakers with the best video software.
Conclusion
Choosing one of the best video editors depends on the needs of the user. The number of such resources is constantly growing, and the functionality is expanding. So stay tuned for new products.
Bonus
If you are a blogger, read the article about YouTube Alternatives. For fans of short videos on social networks, a stir-up of TikTok Alternatives will be useful. The TeamViewer Alternatives list will help you set up remote team workflows.
Whatever your goal, the tools to work with video on the market are many. Take the time to choose your best.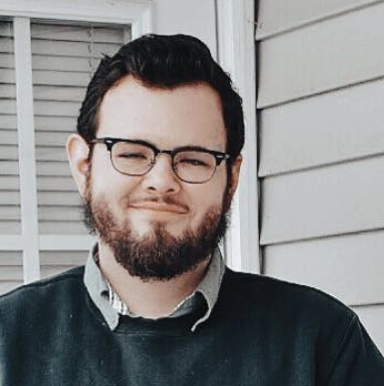 Taylor is a freelance SEO copywriter and blogger. His areas of expertise include technology, pop culture, and marketing.