There comes a time when you really need to switch things a bit in your office. You'll be surprised how much of a change a new look or just a new desk would do to your office space.
This sounds exciting and fun, right? Well, it is — and it can be —, but it can also be overwhelming, especially if you're not sure of exactly what you need. That's why we are here for you.
Glass office desks present a great way of transforming and modernizing your space. These kinds of desks are popular for various reasons. For one, they come with a unique style that's difficult to replicate with other types of desks. They exemplify a minimalistic, streamlined feel. Furthermore, they are available in a wide range of spectacular designs.
Below are a few top options for you to choose from.
Glass Console Desks
A glass console desk is the kind of desk you go for when you need a desk without too many unnecessary features. A small and easily accessible workspace where you can set up your laptop for some little work or store a few supplies.
The console desk featured below is designed with a handy pocket that can serve as storage for office supplies, papers, and books. It features a grey metal frame plus a white accent. Besides, the tinted glass looks elegant and stunning. There's another version of this desk that comes with a clear glass top and a black metal frame. Overall, the desk is simple yet elegant, aesthetic, and lightweight.
42 inch Urban Industrial White Glass Office Desk

Wood and Glass Desks
The beauty of wooden furniture is it never gets old. Other materials may go out of style, but wooden furniture is just too precious to die out. Wood and Glass desks combine a wooden base with a glass top. You end up with both the durability of wood and the modernity and classiness of glass.
The desk below is built with an incredible walnut base and brass accents. It features a mid-century modern style that is sure to give a little spark to an executive space, and makes your office feel safe, welcoming, and open.
75-inch Walnut Glass Top Executive Desk

If you want an urban industrial look, there's the option of going with the desk with a darker walnut accent, black metal frame, and glass top. It features a narrow top that adds to its versatility and flexibility.
Simple Glass Office Desks
If all you need is a simple glass office desk, without all the bells and whistles, then you should focus on simplicity. The desk will simply have a glass top held by supports. One of the best things about simple glass desks is they provide you with so much flexibility when coming up with a new office style design. You can combine them with any furniture, design, or color.
The desk featured below is a good example. It's constructed with stainless steel and clear glass. If the stainless steel posts and flat top is more than enough for you, then you ought to give it some thought. It will give your office a clean, streamlined style that's difficult to achieve with other desks.
71-inch Stainless Steel and Clear Glass Desk

Alternatively, you might want to consider the version designed with a glass top and aluminum legs. It still maintains the clean, streamlined style, but can fit into tight spaces due to its narrow design.
Stainless Steel and Glass Desks
A combination of glass and stainless steel will certainly give you that urban or industrial feel if at all that's your style. Stainless steel is characterized by a rough, urban or industrial edge, whereas glass gives a clean, modern look. The desk included below is made with brushed stainless steel. If you're particularly concerned about the strength and durability of a glass office desk then this could be your best bet. It features a bold feel, brushed finish, lined detailing, and tempered glass. Furthermore, you can combine it with a printer stand or a compatible console desk to give your whole office an unrefined, raw industrial feel.
48-inch Stainless Steel With Glass Top Executive Desk

Be sure to check out its other version, which is constructed with rectangular stainless steel supports. The strong stainless steel supports offer not only support, but also a soft futuristic feel. On the other hand, the clear glass provides a light, minimalist feel.
Glass Desks with Awesome legs
One of the noticeable features of glass-top desks is that the legs matter so much. They have to be just right. The clear glass surface provides a great opportunity to show off awesome supports, which will incorporate high levels of grandiosity to any space.
A perfect example is the desk featured below. It's designed with two tri-posted stainless steel supports and clear glass top. The first thing you notice when you glance at it is the gorgeous pedestals. They are bold, shiny, and striking. The desk comes with a wide top that gives you a lot of room for your accessories and supplies, while adding a bit of elegance to your workspace.
79-inch Clear Glass and Stainless Steel Modern Desk

Glass L-Shaped Desks
L-shaped desks are becoming increasingly popular as well. That's mainly because of two reasons: they enable you to maximize corner space to the fullest and make it easy to place everything you need within arm's reach. As such, a combination of a glass desk and an L-shaped desk yields modernity, efficiency, convenience, and more.
The incredible L-shaped glass desk included below is built with black steel supports. It's designed to fit easily into any space, thus promoting maximum utilization of space. It also comes with a slide-out keyboard tray made of glass.
L-Shaped Glass Desk With Black Frame

If you're not particularly enthusiastic about black then you are covered as well. The desk is also available in a bow legged sleek silver base. The desk is refined, simple, and gorgeous plus you get plenty of leg room.
Bottom Line
Glass office desks are the way to go if you're looking forward to a major transformation of your office space. While they may appear delicate, you'll be amazed at how durable they can be, thanks to the built-in strong supports made from metal or durable wood.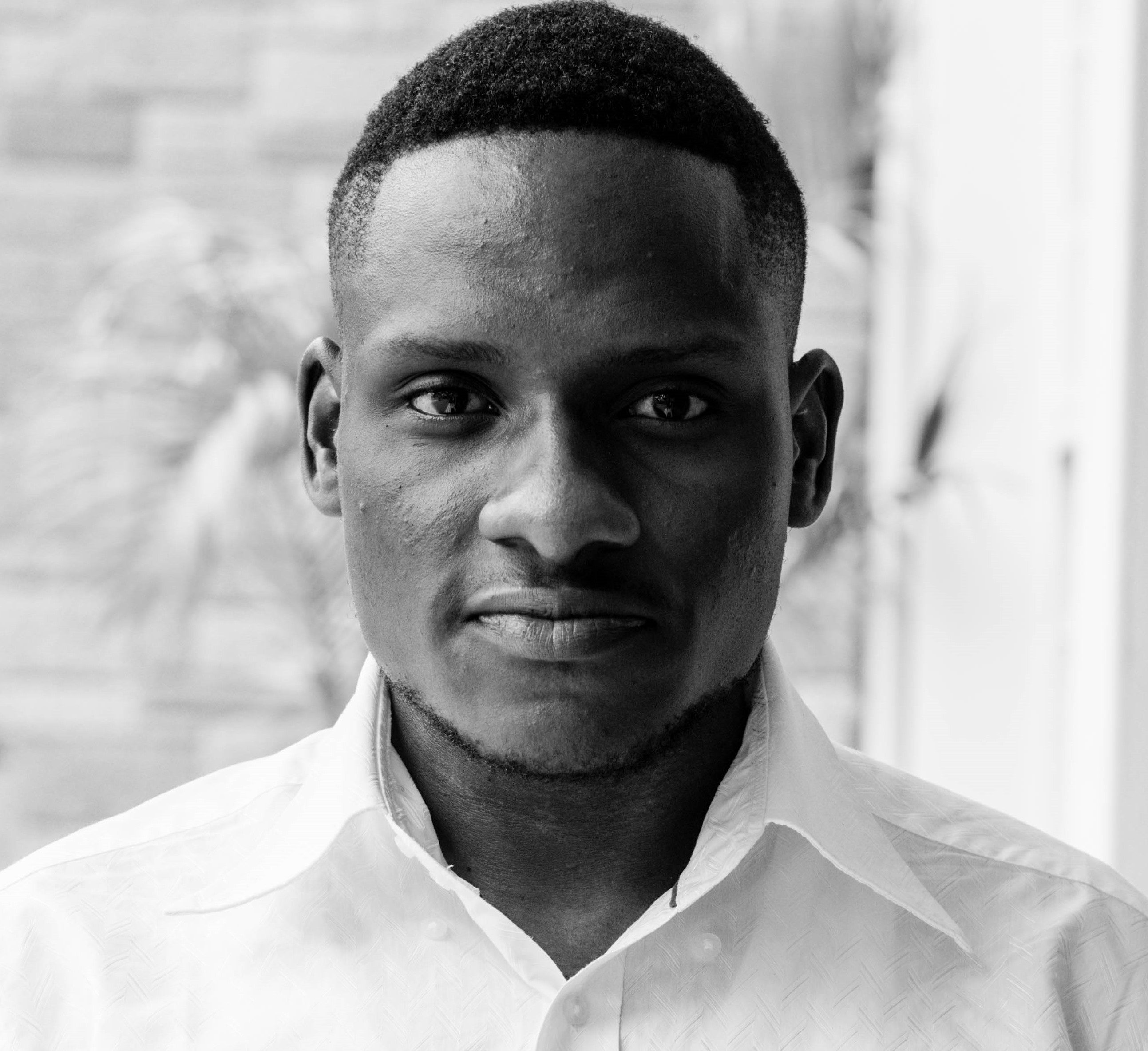 Stephen is a versatile and enthusiastic content writer with a passion for writing. He has over 8 years of experience in the field of writing. He strives to transform businesses and lives through his writing, and enjoys every minute of it.