Nothing is more upsetting than your new phone acting up. Whether it's crashing excessively or just not running as smoothly as you know it can, it might be a point of stress for you on a daily basis. Rather than panic and start shopping for a new phone, consider a restore to your iPhone X to counter all the crazy errors happening to your new, expensive phone. There are a number of reasons you might need to restore you phone, so after looking at those, we will walk through the ways to backup and restore your iPhone X to ensure nothing gets lost while you find the perfect fix.

Why Do I Need a Reset for my iPhone X?
There are a number of reasons to restore your iPhone, and knowing the warning signs can safe you stress and time. The first and most common reason you might want to restore your iPhone is that it keeps completely crashing on you. Even things as simple as opening up your messages might be enough to make your iPhone X panic, and that gets very old fast. You want to be able to use the simple apps on your phone, but it also should be doable to run apps at the same time without stress or slow downs. That might seem like a lot to ask, but the iPhone X is a state of the art phone, and should be able to run Pandora and Facebook at the same time without trouble. If your iPhone X is not doing the job, a restore might be in order.
Another reason to restore your iPhone X might be a complete inability to function at all. Maybe your screen is completely frozen on one app, and doesn't want to budge. That could be a reason to think your phone is completely broken, but more often than not, it's just a manner of restoring your iPhone X. That's a faster, quicker, and cheaper fix than a new phone, so knowing those signs can save you money and the stress of getting into an Apple store or cell phone service provider. So, now that you know you should do a restore, how do you go about doing one?

Restoring the iPhone X
There are a few steps to a successful, responsible restore. What does responsibility have to do with an iPhone X restore? Well, actually, it's step one.
Back Up your iPhone X
The first thing you should do is backup your iPhone X to either iTunes or the iCloud. You should be doing this regularly, to be honest, just in case you can not prepare or predict a need to retrieve your data and information. The iTunes backup option is very doable, and iCloud is even easier, allowing you to do everything wirelessly. You can always purchase additional iCloud space if you need to, with a lower option for an extra 50 GB only costing $.99 cents a month.
By having your data backed up, you can begin to restore your phone to rid it of any bugs or issues.
Give a Manual Restart a Try
If you have not noticed the issues long term and are looking to just see if maybe your phone needs the oldest trick in the tech book (turning something off and then on again), a manual restart might be in order. To do this, hold a volume button and the slide button until an option to slide your phone off shows up on the screen. When you see the Apple logo, you know that the manual restart has begun, and after waiting for the iPhone X's home screen to see if that did the trick. Enter your passcode or other security function, and see if that did the trick. If not, a reset might be in store for your phone that takes a few more steps.
Kickstart a Recovery for your iPhone X
A recovery needs to be prompted, meaning you will have to trigger the prompt for a plug in with a few steps. First, press and then quickly release the Volume Down button. Next, press and hold down the Side button. When you see the screen with the "slide to power off" option, make sure not to do anything. Continue to hold down the Side button, and you will see the screen will go black, show the Apple logo, and finally display the Connect to iTunes visual. This means you have triggered it correctly.

Update or Restart your iPhone X
Once you plug your iPhone X into iTunes and your Mac or PC, you will see a screen that says you are in need of either an update or a restart. If you need an update, iTunes will check that for you, and let you know if you just might be out of date. If that's the case, that might explain slow downs or complete freezes on your iPhone X.
If no update is available, you will need to reset your iPhone X. Once you click the box that says restart, the iPhone and iTunes will work together to restart your phone, hopefully ridding it of issues and bugs.
Once this step is done, you will be asked to enter your passcode, and you can see if things have gotten better. Please not that this is not always a one shot fix. You may need to repeat the restart step a few times to ensure your phone is functioning correctly. Only after those repeated tries fail may you need to do a complete factory reset and start over like your iPhone X is brand new. This is why you backed up your data.
Moving Forward
These steps might require you to follow along the first time, but if you need to do it again, you will be surprised how fast you remember the steps required to restore you iPhone X. Don't panic next time a restore is in order, your iPhone X might just need to be refreshed. This way, you can save yourself money from a consultation or a trip to an Apple store or mobile provider.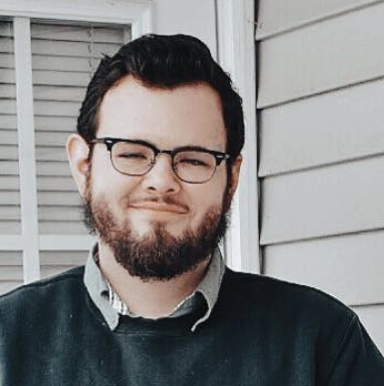 Taylor is a freelance SEO copywriter and blogger. His areas of expertise include technology, pop culture, and marketing.