Can't you find why your comments on TikTok are not showing? If yes, let's read over this article. You may have come across fascinating videos on TikTok and been surprised by exploring the others' comments. Probably, you may like to join up in the discussion or love to watch the content. Also, various reasons make you stop scrolling and look over the comment section for the particular video.
If you send the comment and notice that it doesn't display on the page or there are no comments that you post. Many TikTok users are facing these issues and searching for solutions on TikTok. As it is the Gen Z platform, the younger generation is more likely to create videos to help other users to fix the TikTok issues. Also, to widen the reach, more creators search for the option to buy tiktok likes, which boosts the content exposure and engages as many users. In this way, people are educated and resolve the issues as soon as possible.
Let's kick-start this article to know more!
Check TikTok Servers
If there's any server issue, it's the primary reason why comments don't appear on TikTok. TikTok, as a digital platform, is reliant on its servers to perform properly and provide services to its users. Unfortunately, there is no option on TikTok to check server issues, but with third-party tools, you can detect the problems. If the TikTok server is down, wait for the expert to fix the problems and start to comment.
Restart Your App
An unexpected problem on TikTok may occur due to functionality, causing the comment section to fail. To solve this, restart the application to reload its resources. TikTok can be activated using the app switcher on most recent iOS and Android smartphones. Simply sliding up from the bottom of your screen, you can get to it. Locate TikTok in the menu and swipe it upwards until it is no longer visible in the application switcher. If you want to help other users fix the issues, create the video and leverage TikViral to best increase the visibility of your content.
Test Your Network Connection
Sometimes, your network may be unreliable or slow if your comments aren't being posted on TikTok. First, use Fast.com to perform internet tests and find your current internet speed and download bandwidth. If your network connection is slow, restart your router or modem to establish the connection. Then after, run another test to check if the issue is resolved. If not, contact your Internet service provider and urge them to fix their services.
Update TikTok
If you can't post or read comments on TikTok, then update your app to the latest version. The comment area may be broken due to a fault or quirk in your version.
You can upgrade TikTok on iOS by doing the following:
Open the App Store.
Type TikTok in the search bar.
Click the Update button to install the new version of TikTok.
To update TikTok for Android:
Visit Google Play Store.
Access your Profile and click on Manage Apps & Device.
Then, click on Updates Available on TikTok.
Click the Update button to update the app.
Once you have updated the TikTok, look over the comment section.
Check Privacy Settings (Creators)
If you are a famous content creator or influencer, and can't check the comments of your posts, then you should look at your privacy settings. For example, comments may be disabled, or you have enabled some filters to prevent other users from commenting on your posts.
Explore the steps to check your privacy settings on TikTok:
Click TikTok and then go to Profile.
Tap the Options tab and click the Privacy tab.
Under safety, click on Comments.
At last, select who you can allow posting by applying filters.
Use Cellular Data
Switching to another internet source is yet another option if you have network problems. For example, you may explore TikTok and leave comments on videos using cellular data on your smartphone. At the instant, make use of the cellular data and check that you can see comments on TikTok.
Clear TikTok Cache
If you are using TikTok, there is temporary data saved on your device known as a cache. Unfortunately, with time it will overload and make your device performance too low, and sometimes during the use, the app may get corrupted. So to improve the performance of your device, follow the below steps and clear the cache.
Launch TikTok, then visit the Profile.
Click Options and scroll to the Caches & Cellular Data
Click on Free Up Space
At last, tap the Clear button to clear the cache to start the process.
Look over the TikTok page and check comments on your videos and posts if you have finished.
Wrapping It Up
I hope you understand how to fix the problems if the comments do not show on TikTok. Follow the above steps and know that there are also new processes to resolve the issues. If you often utilize TikTok and are an expert in resolving the problems that arise on TikTok, then take the short explanatory videos on how to fix the issues on TikTok. Moreover, you can effortlessly broaden your reach with TikViral and increase your stardom.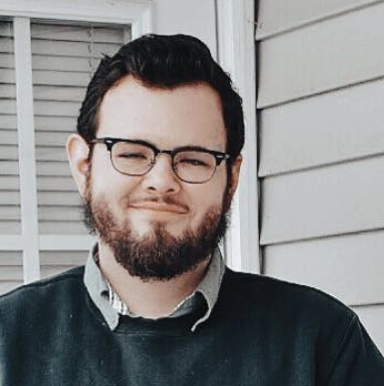 Taylor is a freelance SEO copywriter and blogger. His areas of expertise include technology, pop culture, and marketing.