Vizio TV is loved for many reasons. It has incredible picture qualities, and its pricing is also competitive. However, Vizio proved that it could quite play around with the tuner in the previous models. That way, it was almost impossible to connect a composite cable or a coax to broadcast your favorite local channels.
Luckily, today, things have changed, and we can enjoy certain TV features. But many people want to find out whether the tuner is only the best way to enjoy local channels.
If you want to find and enjoy local channels on your television, you want to try the coaxial, AV, or even an HDMI cable from the set box or the antenna. Suppose your TV doesn't feature a tuner, it's still possible to access the services of an external tuner, which will then serve as a substitute.
Do you still want to find out how to regulate the channels of your Vizio TV? If so, keep reading this post for more information.
What Are the Preliminary Checks to Do on Your Vizio TV?
Before we start finding out how to locate the local TV channels on Vizio, there're a few things we should get familiar with. It's unwise just to connect a composite or coax cable to your TV before you're confident that it can support one.
You need to know what your Vizio TV supports and what it doesn't. It helps to check and confirm each requirement before connecting your TV with any external feature. You can cause serious complications if you make such a blind move.

1. Find a Tuner on Your Vizio TV
Your TV should have an internal component called a tuner. This feature makes it possible to stream and broadcast channels on your TV. Regardless of when your TV was launched, it should have a tuner.
Vizio TV should also have a tuner, except for those between 2016 and 2017. Due to their Tuner-Free Home Theater Displays, the manufacturer did away with the tuner from their devices. These televisions were only made for streaming applications, so you could not use them for broadcasting purposes.
This move was believed to revolutionize the TV industry, so Vizio was more like a game-changer. But the problem with this invention was that such TVs could not win the hearts of conscious customers.
P-line, M-line, and some E-line series of televisions did not have a tuner of any kind. Suppose you own a D-series Vizio TV, then it should have a tuner.
Many years later, Vizio noticed that its products didn't do well in the market. Therefore, from 2018 onwards, the manufacturer started to provide all their televisions with a tuner, which increased sales margin.
To find out whether your TV has a tuner, check the coaxial or composite port on the TV. Or you can check the manual to see if the feature is available.
Even if your TV doesn't come with a tuner, it's still possible to use an over-the-air tuner or an external tuner to enjoy streaming Vizio TV channels.
2. Check the Cables
As you check the cables, don't forget to check those from the satellite and the antenna or cable box if you have one. Bends, kinks, and crooks can lead to poor reception. This can lead to fuzzy pictures, static imagery, squeals, eerie, and issues with AV sync.
You should also check that the cables and firmly connected to the ports. A loose connection can also lead to reception issues.
In case of any corrosion and rust at the ends of the cables, the reception won't be good. Once you notice such inconsistencies, be sure to replace the cables right away.
Many people use a splitter to extend or save the length of the cable, but you should not use them. Splitters are not good since they cause interferences to your transmission.
3. Position of the Antenna and Effects of Weather on Reception
You need to make your signal reception strength as strong as possible. To do that, you should position the antenna in the right direction. Unless you do that, the reception will get static and unstable.
It might be hard to know where the antenna of your TV should point. But you won't go wrong if it points to the equator yields for stable signal strength. This makes sense because communication satellites are normally placed around or at the equator.
Also, it helps to point the antenna toward a clear sky to avoid obstructions. Solid structures and intrusions will reduce the signal strength.
The weather also plays a significant role in the strength of the signal you receive. Harsh weather conditions might reduce the signal strength, and the output won't be excellent. In that case, you can just take a step back and wait for things to get back to normal.
How to Get Favorite Local Channels on Your Vizio Smart TV
We've already seen that it's possible to use a tuner to receive and enjoy local channels on your Vizio TV. You can do this through various cable solutions.
Tuners work great when the coaxial cable or composite AV is connected to the TV right from the antenna or cable box.
These days, HDMI cables are used in place of composite or coaxial cables for enhanced picture quality and faster transmissions. Here is how you can receive local channels on your Vizio TV.
Getting Regular Channels through Apps
This is a perfect alternative to your traditional tuner. Through the streaming apps, you can get all your favorite local channels.
Today, there're quite a number of good apps that you could use for superior streaming quality. Compared to what you would get with a traditional tuner, they have a comprehensive collection.
However, while the apps are great, you'll need to pay for your subscriptions. But that's okay, being that they are the best solutions.
The apps are many, such as YouTube TV, Hulu, ESPN, etc. Before using them, you need to create an app. At an additional cost, you can also get live streaming from the apps
Since you have a Vizio TV, you can download the apps that issue OTA streaming. Here are the steps you can follow to get the apps and enjoy your favorite shows and programs.
After turning on the TV, on the remote, press the V button
Doing this will bring up your Smart TV menu. Click on it to open the Apps tab
Click on the Magnifying glass (search) icon and then type the name of the app you want to download
Click on that app and install it on your TV
Now, open that app and provide the necessary credentials. Suppose a subscription is needed, pick a plan and confirm your subscription
Getting Regular Channels through HDMI Cable
HDMI is a good choice since it provides the best resolution compared to the coaxial and composite route. With coaxial and composite cables, your picture quality can never go beyond SD. With HDMI, the resolution can go up to HD or even 4K.
This process is similar to that of coaxial and composite cables. Just get an HDMI cable and connect it to your TV right from the cable or satellite box.
After you have done that, follow these steps to complete the connection and start enjoying your channels;
Take note of the port that the HDMI cable is connected to on your TV
Use the remote to switch the input to the HDMI source
Click to open the menu of your TV using the menu button on the remote
Based on the setup, select the cable or antenna option under the Tuner Mode
Next, click on the Auto Channel search/Auto-search/Find Channels option
After the scanning process is done, select verify the channel list, and you're good to go
HDMI cable can only work when connected to the right port on your TV. Also, the connection should be tight to ensure that you get stable pictures. Otherwise, you won't have a good experience with your Vizio TV, even if you manage to find some of the best local channels.
Final Verdict
Since the invention of television, news and entertainment have become the order of the day. They provide a vast range of content, which is why even the fussiest person will always find something they like.
Since the last decade, more revolutions have been introduced in the entertainment industry. But Vizio TV sticks to their game, so they provide an internal tuner. This makes their smart TVs a good choice because you can have many ways to enjoy the local channels.
We hope this guide helps you find what you're looking for. If your TV doesn't have an internal tuner, you can use apps to find available channels. Let's know if you have any questions about Vizio smart TV channel guide.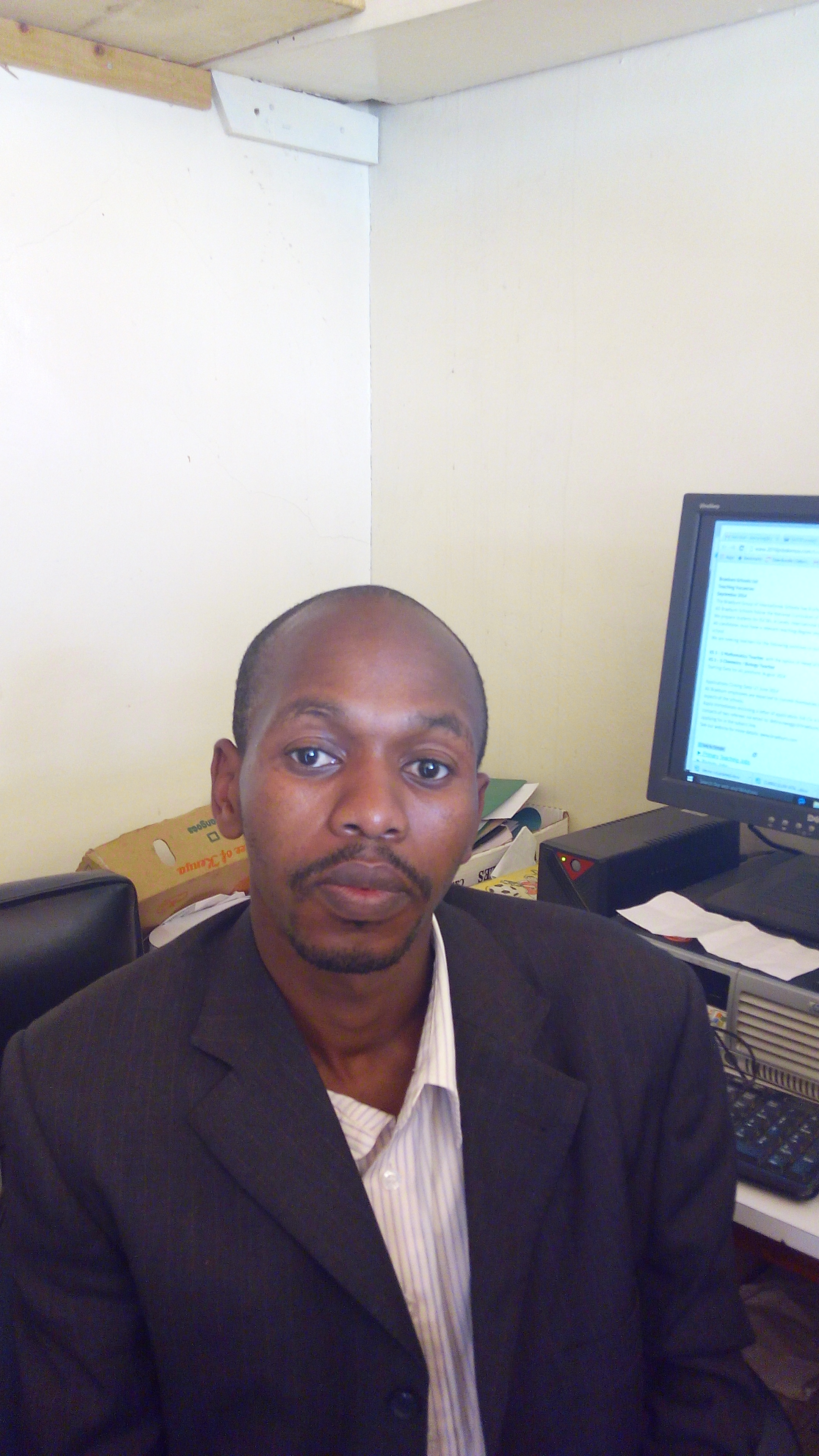 Denis is an article/blog and content writer with over 3 years of experience in writing on different niches, including product reviews, buyer's guide, health, travel, fitness, technology, tourism. I also have enough experience in SEO writing.