It should run on an updated system for your TV to work seamlessly. The manufacturer encourages downloading updates regularly to make the software work well. The problem, however, is that the TV might get stuck on downloading updates, giving you a bad experience.
This issue can happen for many reasons, such as outdated operating systems, network failure, etc. Also, you're likely to face the issue when operating a brand new Vizio TV.
To fix the problem, you need to cancel the current updates and then restart the TV before resuming the process after a few minutes. You'll refresh the data if you do this, thereby solving the temporary glitches.
Maybe the problem occurred due to a minor breakdown that you can fix by just restarting the TV. If the updates have been stuck for too long, this might result from failing to launch the TV in a while. If that's the case, give your device more time to adjust.
This comprehensive guide shares what might cause your Vizio TV to get stuck on downloading updates and what you can do to prevent the problem from persisting. Now, let's delve deeper into the topic and share some troubleshooting techniques.
Why Your Vizio TV Is Stuck on Downloading Updates
Suppose your television is stuck on downloading updates tab, there're many things you want to check before troubleshooting. Commence by ascertaining that the internet connection is great and that the device is still connected to the Wi-Fi while downloading the updates.
Also, check if the TV restarts. During a firmware update, it's normal for TVs to perform a single reboot. However, it's not usual for your TV to keep on restarting. If that happens, it shows that the update is not happening.
Suppose there is bad data, your Vizio TV will fail to download and or install the updates, and it'll endlessly restart. Fortunately, this guide covers everything you need to know about the issue, so let's get started.
What to Do If Vizio TV Is Stuck on Updates
You need to pay attention at this stage because we want to begin troubleshooting. The methods below must be carried out in the order they're listed. Therefore, even if you're familiar with Vizio TV, you must not skip any steps.
1. Restart the TV
 This is one of the quickest and safest things you can do in such instances. We've already seen that a reboot can help you deal with temporary bugs that deter your TV from downloading and installing the necessary updates.
To reset your TV properly, do not forget to conduct a power rest, which is simple and only takes two to three minutes. A power reset ensures that only fresh electricity gets to your TV so that it doesn't face any power issues while updating.
Here are the steps to follow to conduct a power reset on your Vizio TV;
Use a remote to turn off your Vizio TV
Remove or unplug the power cable from the main outlet
Wait for around three to five minutes
Black back the power cable into the power outlet
Wait for about seven minutes and power on your Vizio smart TV
You've power reset your TV by doing that, and all temporary glitches should be gone. After plugging back the power cable, you need to be patient and wait for your TV to cool down before powering it back on.
The next method is likely to come in handy if the power reset did not solve the problem.
2. Check Your Internet Connection

If the Vizio TV is stuck on downloading updates, it might mean that your internet connection is not very good. For example, the device will not download updates if the internet connection is too slow. Instead, it'll get into an unending loop.
To know whether there's an issue with the internet, try to connect a different device to the same internet and see how it performs. If it's slow, it means your Vizio smart TV is also not getting stable internet connectivity.
Once you learn that the internet is the issue, here is what you need to do;
To increase the strength of the internet connection, you can connect your TV to a wired router using an Ethernet cable. This should greatly enhance your internet speed and might also get rid of any temporal issues affecting the process.
If you tried a wired connection, but it doesn't solve the problem, you should consider relocating the router. It's widely known that you'll get a better internet connection if the modem is closer to your device.
It's vital to place your router depending on the Ghz of the network you're using. If your network is 2.4Ghz, then a small barrier between your TV and the router will not be a problem.
A 5Ghz network, on the other hand, will struggle to go past a wall.
To restart the router, press the power button behind it. Give it a few minutes before pressing the power button to turn it back on.
As you do that, consider removing or disconnecting the router from the power source. This will give you a cleaner reboot and remove any available errors.
Wait for ten minutes and switch on the router and try again if the updates can finally progress. We hope they do, but if they don't, here is something else you want to try.
3. Re-Launch Update
Since the problem is still there, you need to try something else, which is to relaunch the update. Repeat the method we had earlier mentioned; restart your TV and power reset it.
Before plugging in the power cable, you need to power cycle your remote for better results. Switch on the TV and go to settings and launch another update.
This whole process should not exceed thirty minutes, and the updates will be downloaded and installed successfully.
If you have tried this method and it didn't work, move on to a different technique detailed below.
4. Skip Vizio TV Update
This technique might not be the best, but at times, you need to bypass the issue and keep using your TV. Therefore, instead of struggling to fix the problem, you only need to avoid launching another update.
You can still reschedule the update for later when you have figured out where the problem was. Until then, keep using your Vizio TV as it is.
So how do you do that? Find the Skip button and press it. This button should be close to your update tab.
This relies on the firmware your Vizio TV is currently operating on. This is because as the version progresses, the interface keeps getting different.
Many users encounter the same issue, and in some cases, the problem might be with the update itself. If possible, just skip the update and wait for one more week before attempting it one more time.
5. Talk to the Manufacturer
If you have tried all the methods above and they did not work, here is the last thing you can do; talk to the manufacturer.
The only person who can serve you with the best troubleshooting information is the manufacturer, so talk to them. They'll ask you a few questions to establish the issue and the TV model you're using.
Once you contact the company, be sure to highlight all the attempts you have made to resolve the issue. That way, they can use the information to solve the problem more easily without relying on trial and error.
If you're lucky, the issue will be identified, and the problem will be solved so that you go back to using your TV.
What If the Manufacturer Can't Help?
In this guide, we have mentioned all the things that can be done to solve the issue with Vizio TV stuck on downloading updates. If you contact the manufacturer, but they have tried without success, they can still give you a different solution.
If your TV is still on warranty, they'll ask you to send it to their location so that they take a closer look into the problem. They will again try to solve the problem. If they can't find where the problem is, they'll exchange your TV with a different one.
Note that this can only work if your device is still covered. Otherwise, they won't be able to exchange it for you, even if they can't fix it. Therefore, be sure to confirm the warranty first.
Final Verdict
There you go. Now you can solve the issue on your own without inviting a technician. We're sure that one of these tips will help resolve your Vizio TV update problems. If you know someone struggling with the same issue, share this post with them.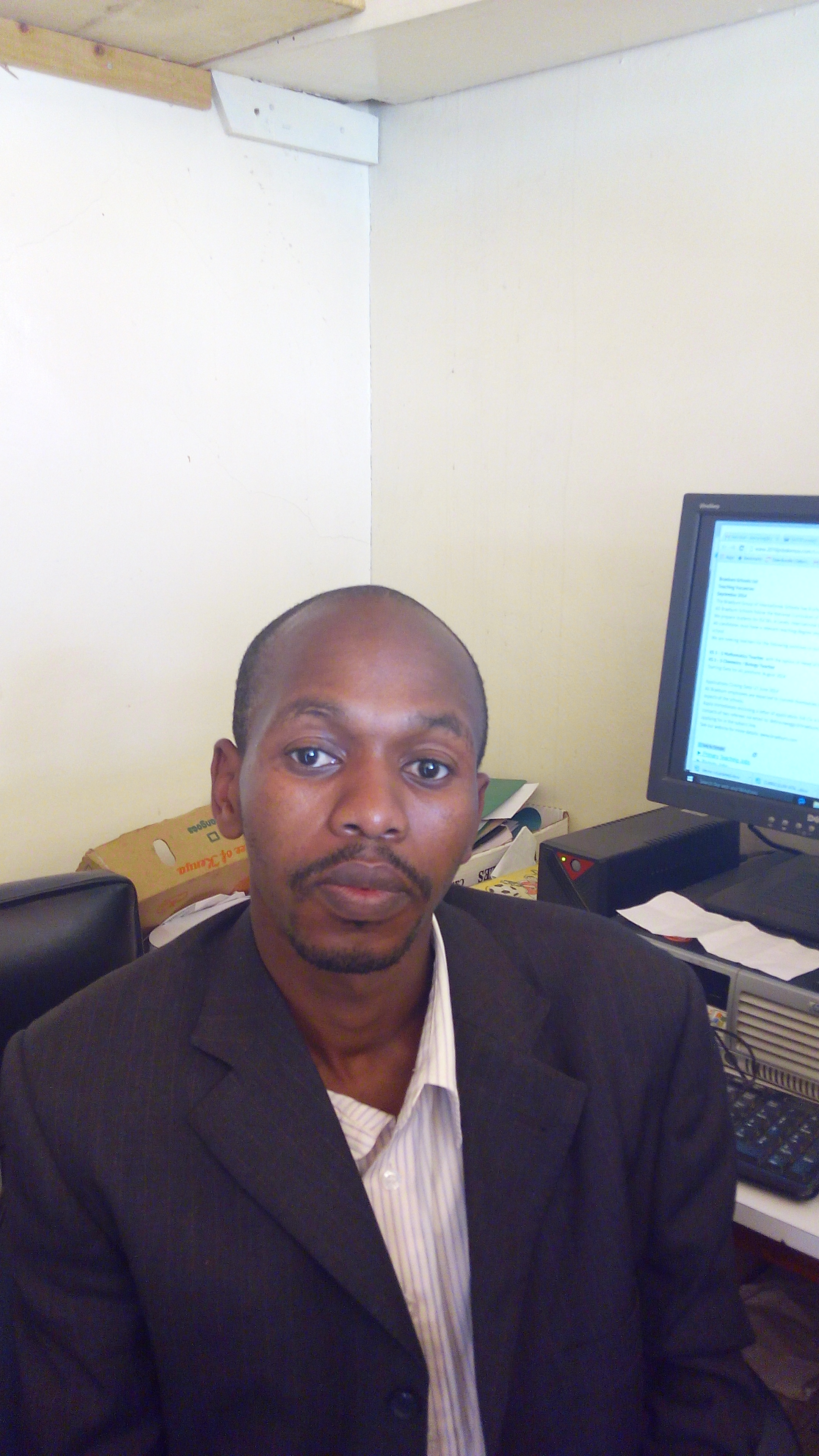 Denis is an article/blog and content writer with over 3 years of experience in writing on different niches, including product reviews, buyer's guide, health, travel, fitness, technology, tourism. I also have enough experience in SEO writing.