Over the years, Netflix has established itself as one of the most reliable streaming networks in the world. Offering a vast library of movies and TV shows, the streaming platform is currently available in about 190 countries. However, due to licensing restrictions and other regulations, not all of its content is available in all locations. This is where VPNs come in handy. You can switch locations to access content in other regions.
There are a few free VPN services that are great for accessing restricted content or unblocking Netflix for short periods. You won't have to spend extra money for Premium VPN services. Moreover, some free VPNs are very generous with their data cap and offer many server choices. This article presents the best free VPN services to unblock Netflix.
1. PrivadoVPN
With up to a 10GB monthly limit, PrivadoVPN has proven to be the best VPN for Netflix. It has free servers in 12 countries, including the UK, US, and Mexico. The VPN service is available for devices like Android, iOS, Windows, and Mac.
PrivadoVPN offers you high-level AES-256 encryption, although it only works for one device at a time. It also offers an automatic Kill switch, which is not a standard feature on free VPNs.
Apart from Netflix, it is also a great choice to connect to other streaming services like BBC iPlayer, Hotstar, and Hulu. You may only face a problem with PrivadoVPN after you exhaust the 10GB monthly data offer. It will limit you to one server and 1 Mbit speed, which cannot help you stream well.
2. TunnelBear
We understand how frustrating it can be to be restricted from accessing some of your favorite Netflix shows because of your location. Sometimes, it could even be a good Netflix series for your kids that you're not allowed to access. With TunnelBear, which has free servers in more than 40 locations, you can solve this problem.
TunnelBear offers applications for iOS, Android, Mac, and Windows devices. It also has extensions for Firefox and Chrome browsers. Generally, you get 2GB of free data monthly, but you can get up to 10 GB in some locations with anti-censorship measures. The VPN servers are in countries like the US, Germany, Japan, and Spain. It offers military-grade AES-256 encryption, which further enhances your security.
However, it could be slightly challenging to unblock Netflix libraries with Tunnelbear. During our tests, many settings were tweaked before we could access content for locations like Germany and the UK. Nevertheless, it's still one of the best free VPNs to unblock content on the streaming service.
3. Windscribe
Offering you up to 10 GB monthly on its free version and great connection speed. Windscribe has 11 free servers in different locations, including the UK and the US. It utilizes robust security measures and allows multiple connections on different devices. It has apps for Windows, Mac, Linux, iOS, and Android devices. There are also browser extensions for Firefox, Chrome, and Opera.
However, there might be some interruptions in your Netflix access with the free version. You may have to tweak a lot of settings to get it to work. Its premium version offers 'Windflix' servers, which are designed to specifically access blocked locations for streaming services like Netflix.
4. Hide.me
Hide.me is another excellent VPN service for mobile phones, tablets, Xbox, and TV. The free version offers 2 GB monthly, with servers in only 5 locations. Its free servers are located in the US, Canada, and Germany.
Again, like some other services, it could be difficult to use Hide.me free VPN with Netflix. The streaming service's aggressive anti-VPN policy can block some of the addresses associated with the VPN. Nevertheless, the app is worth a trial.
Conclusion on the Best Free VPNs for Netflix
While many of these free VPN services can unblock Netflix, consider the limitations and challenges you may face. Netflix continues to make efforts to protect its business with several measures, like cracking down on password sharing and its solid anti-VPN technology. It blocks several IPs of free VPN servers from accessing its contents.
Furthermore, the limited data offered by free VPN services are inadequate for Netflix streaming. To deliver high video quality, Netflix takes up a lot of data, and the 2GB to 10GB monthly will not suffice for hours on your favorite TV show.
However, one strategy to address this limitation may be using the trial versions of these VPN providers' premium services. These trial versions often provide access to all the premium features. Some of them offer up to a 7-day free trial. You can also get a 30-day money-back guarantee offer on some VPNs.
In summary, while free VPNs may work, their limitations may hinder your streaming. Exploring trial versions or just paying for a premium VPN will work better.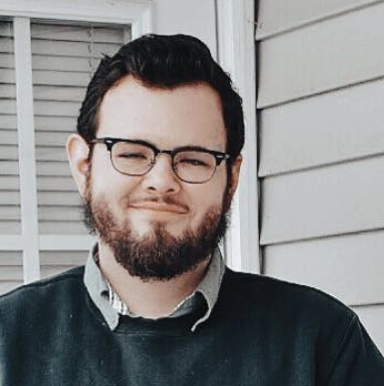 Taylor is a freelance SEO copywriter and blogger. His areas of expertise include technology, pop culture, and marketing.