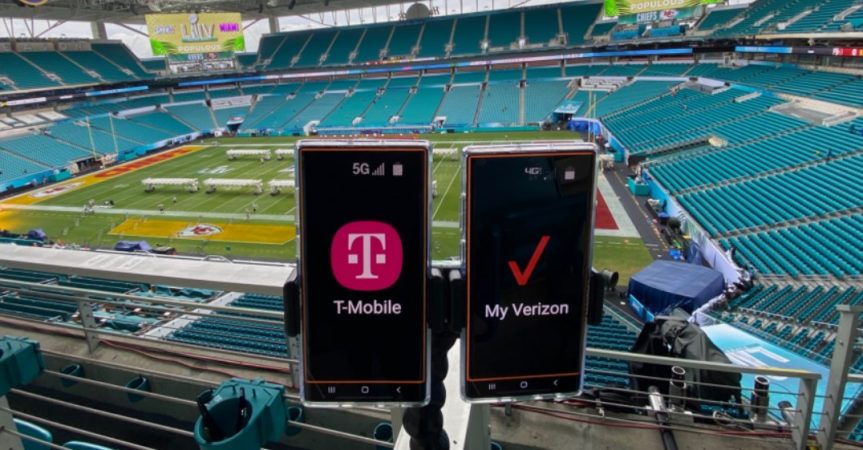 When you buy a mobile phone, the first thing that comes to mind is its network compatibility. Every phone is compatible with only specific networks. The same is true for T-Mobile phones on Verizon.
Verizon has a reputable position in the network and connectivity industry. It provides seamless network connection across several devices and offers services to help make lives better. In addition, the company provides better coverage and internet connectivity even in remote locations. Thus, people can easily rely on Verizon's 5G and 4G LTE services.
Well, Verizon services are now even available on T-Mobile phones. You can easily switch to the Verizon network on your T-Mobile devices. If you work with a 4G or 5G LTE T-Mobile phone, you can smoothly transfer to the Verizon network. So, here, in this article, we'll discuss the answer to your query, 'Can I use my TMobile phone on Verizon."
Can I use My TMobile Phone on Verizon?

Indeed, you can! The answer is not surprising when it comes to Verizon. Its network is so widespread you can access its services almost everywhere with any device. T-Mobile is a mobile phone brand well-known for its network speeds and coverage. Combining the two forces, you can expect exceptional connectivity.
T-Mobile phones work on Verizon partially. So, you need to consider certain factors before switching to the Verizon network.
Consider the following points before configuring your TMobile phone on Verizon network.
1. Does Your Phone Have 4G or 5G Connectivity?
If you own a 4G or 5G phone, you can easily switch your network to Verizon. But it cannot happen for 3G and 2G T-Mobile phones since Verizon stopped new 3G services and connections in 2018.
5G is the new norm, so Verizon is trying to transition into a 5G network services provider. So, if you wish to transfer your network, you will have to get a 4G or 5G T-Mobile phone.
2. Does Your Device Have CDMA or GSM Technology?
Another factor you need to consider is the phone has CDMA or GSM broadcast communications standards. For example, Verizon is compatible with phones that have a CDMA network. So, if your T-Mobile is a CDMA one, it will not be an issue to transfer the network, but you cannot do so with a GSM phone.
You can use the Verizon Compatibility checker to see whether a Verizon SIM card will work with your phone.
3. Is Your Device Locked or Unlocked?
Most devices have a program that prevents switching networks before unlocking. It means you should make your phone capable of working with any networking service. You have to ensure your phone is unlocked for all carriers. If you got your device financed by some service provider, chances are they will prevent you from switching to another network.
Make sure your phone is eligible for unlocking. If you are, then the T-Mobile support service will help you unlock networks remotely and automatically, if possible, in two business days. If remote unlocking is not viable, customer service will let you know about the next steps you need to take.
How to Check Eligibility for Unlocking T-Mobile Phones?
Here are the steps you can follow to check whether your device is capable of unlocking.
Step 1: Log in to "My T-Mobile" from a web browser.
Step 2: Go to the "Accounts" tab.
Step 3: Choose the line you wish to unlock.
Step 4: Tap "Check Device Unlock Status."
Under the Check Device Unlock Status, you can examine beneath the photo if you can unlock your device. So, your phone should come under the following criteria to unlock the network.
Your device has to be sold by T-Mobile.
An account with the device has a decent position.
The device is not blocked, lost, or stolen.
The device satisfies Postpaid and prepaid unlocking requirements.
Unlocking Requirements for Postpaid Plans
If you have a postpaid plan, you can check the criteria for unlocking your phone for other network services.
The device has an active T-Mobile network account at least 40 days before the request.
All pending payments are clear if T-Mobile leased or financed the device.
The account associated with the canceled account has zero balance.
Proof of purchase, additional information, and other exceptions could apply to T-Mobile company's discretion.
Unlocking Requirements for Prepaid Plans
The unlocking criteria for prepaid plans are slightly different from postpaid plans. You can check them out below.
The device has an active account on T-Mobile for at least 1-year before the date of request.
If less than 365 days have passed before the request, the account must have $100 in refills for the period after activation. And at least 14 days have passed after the purchase of the device.
A maximum of two mobile device unlocks were made in the last 12 months.
Proof of purchase, additional information, and other exceptions could apply to T-Mobile company's discretion.
How to Unlock T-Mobile?
The steps to unlock are different for Android and iPhone. However, you can follow the below-mentioned steps to unlock T-Mobile depending on your device.
Unlock T-Mobile on Android
You can follow the steps below to unlock it if you own an Android phone.
Step 1: Go to "Settings."
Step 2: Select "Network and Connections."
Step 3: Tap the "Advanced" option.
Step 4: Select "Network Unlock."
Step 5: Select "Permanent Unlock" and wait for some time.
Step 6: Restart the device.
Unlock T-Mobile on iPhone
To unlock T-Mobile on your iPhone, you have to contact T-Mobile support. They'll help you out in this matter.
However, you can insert the new Verizon SIM into the slot once your device is unlocked and complete the setup process.
Unlock T-Mobile on Other Devices
If you use another device, you can go to your T-Mobile account's "Devices" page.
There, you can use the drop-down menu of the "Security" option to check out ways to unlock the device. In addition, you can check Verizon network compatibility after unlocking the phone.
Configuring T-Mobile Phone to Verizon Network
Now that you have unlocked your device, you can use Verizon services by running a compatibility test for your T-Mobile phone. However, you need access to your device's International Mobile Equipment Identity (IMEI) number to run the test.
IMEI number is unique to every device, and you can find out the number from your device's Settings app under the About Phone section.
With the IMEI number, you can run the Verizon compatibility checker. Sign up for Verizon Bring Your Own Phone Plan. Mention that you unlocked and provide the phone model and IMEI number.
If your T-Mobile phone is compatible, you can activate Verizon on your device by visiting an authorized retailer or a Verizon store. Then, pay the activation fee and get your SIM card.
You can insert the SIM card into its slot and restart your device when you start using a TMobile phone on Verizon network.
Conclusion
You can switch to the Verizon network if you fulfill the requirements. It depends on your device and account status. The article discusses various aspects of the eligibility criteria you need to switch from a T-Mobile phone to Verizon.
So, if you ask yourself, 'Can I use my TMobile phone on Verizon,' this article should have solved your dilemma. You can opt for T-Mobile on Verizon if it is a 4G or 5G phone and has CDMA technology.
Thus, you can expect the fastest and most robust connectivity service if you pass the criteria.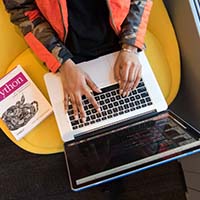 Nancy is a journalist with passion for technology. In her 12 years of experience, she has crafted some of the most detailed pieces that describe the importance, benefits, and progress happening in the technology world.