Apple has been a leader in cloud-based backups and saving data responsibly, but sometimes there's nothing you or the tech giant can do when you lose your cell phone data. If you own an iPhone, it's likely that you are already backing up your info on the iCloud and even iTunes. It's convenient, and makes sense considering it's the phone company's own storage system designed specifically for its customers.
What if you want to store your data on a third party app, however? You can't transfer iCloud backups to an outside source, so many use backup extractors to ensure their data has one more fail proof way of staying safe while they work through a broken phone, screen repair, or something else that might warrant a temporary separation from your phone. In this article, we'll talk about backup iPhone extractors, the popular ones many use, and which one is best depending on your needs.
Why Use a Third Party Extractor for my iPhone?
Teased briefly above, a third party iPhone backup extractor ensures your data is on another platform for you to retrieve it. iPhones are well built, but they're not indestructible. If you've ever had your phone break, if you've lost it, or changed phones, you know how frustrating and difficult it can be to get your iPhone data back to your new phone.
Given the circumstances, it's already stressful to go through a phone change. An iPhone backup extractor allows you to make it easy on yourself to get your data back. Even if you utilize iCloud, it doesn't hurt to have it one extra place, and can be faster in some cases if you're not actively updating and maintaining your iCloud storage. So which one is best? Everyone has their personal opinions, so we'll break down a couple to consider.

Should I Stop Using iCloud?
No, in no case does having an extra set of back up data sources mean a bad thing. In fact, having it in a few different places is only going to help you depending on how quickly you need to regain access to your data on a new phone, or possibly one that you are borrowing. There aren't any downsides to having a backup iPhone extractor for your data, and it's worth noting that some do not work with iCloud extraction, meaning that they won't be interacting with one another in some cases.
This means that if for some reason your iCloud was to be compromised, the third party iPhone backup extractor would have no changes to it. Some people look for their extractors to have connectivity to iCloud, but in this case, it's nice to have something that is separate in case things are compromised. To summarize, a backup iPhone extractor does not mean you should stop using iCloud. That's why it's called a backup!
Best iPhone Backup Extractors
Just a word of note before we begin. All of these extractors have similar names, so make sure when you decide on one that you don't have it mixed up with another. Keep a careful eye!
iBackup Extractor
This extractor does it all, and allows you peace of mind in the case of emergency. By utilizing iBackup Extractor, you can retrieve your photos, videos, contacts, and everything in between securely and swiftly. iBackup Extractor can utilize iTunes to get your data, but it cannot access iCloud, so if you do not have a hard copy of your data on iTunes, this won't be a good option for you. If you do, you'll be able to access iBackup Extractor on an easy to use interface for Mac and PC. You are even able to use iBackup Extractor to save files to your PC if you don't enjoy the iTunes interface.
iBackup Viewer
iBackup Viewer is another great option with a visually pleasing interface. It looks a lot like iTunes and other Mac applications, so it's crisp and clear with easy to use controls. You can access iBackup Viewer on a Mac or PC, meaning you can make the extractor work for you depending on your computing hardware. All files are available for storage, and you can also access iTunes with this backup interface as well. A huge benefit to iBackup Viewer is the ability to copy and save messages from popular interfaces like SMS, iMessages, and WhatsApp to store on the application. You can also utilize iBackup Viewer to save contacts if you're looking to get a new phone but don't want to reach out to everyone asking for their phone numbers. iBackup Viewer, like the previous application, does not work with iCloud, meaning you'll need iTunes for extraction or direct save and storage on the app itself.
APowerManager
One of the most popular backup extraction apps for both Apple and Android phones, APowerManager works with nearly all mobile phones from things like the iPhone to the Samsung Galaxy and Note. Another huge plus for this app is the fact that you can use it offline, so if you want to store data but you are not in a place that has internet, you can still store your phone's pictures, videos, and more. APowerManager also allows you to add and delete multiple files at once, making the process of managing your important data easier than ever. Like the others, you cannot access iCloud for data extraction, but considering all the capabilities of APowerManager, you might not even want to.
What's Best for Me?
Everyone has their own tastes, so depending on your reaction to these reviews, one might seem like the front runner. The goal in the end isn't to pick one specifically, but to use an iPhone backup data extraction app to make sure you have your data in case of emergency or quick access. Some of the options above are free, with options for premium or deluxe paid versions. In the end, your data is crucial to your daily life, and protecting it should be a priority. Do the work to find the best data extractor now so you're not left helpless later.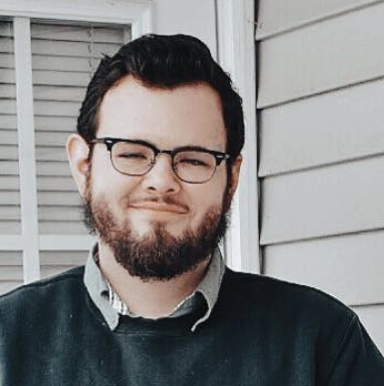 Taylor is a freelance SEO copywriter and blogger. His areas of expertise include technology, pop culture, and marketing.