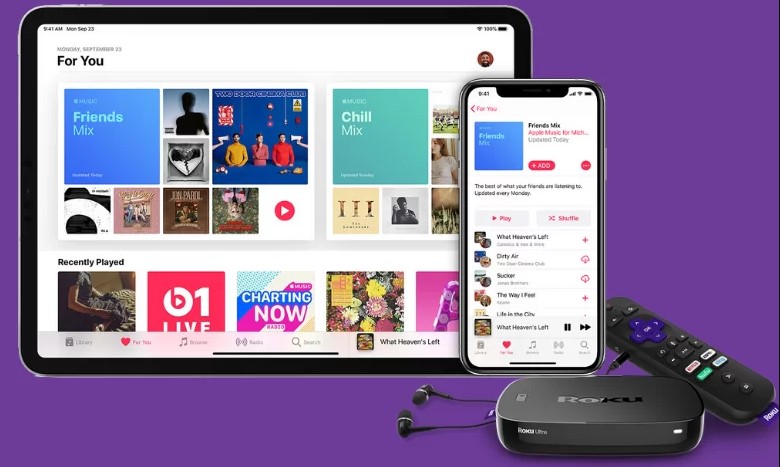 It is easy to stream the content that you want on your Roku device instead of downloading it. Roku is a reliable digital media player that comes as a small box, which you connect to your TV. After connecting, you will stream all the content that you want like music, movies, and TV shows from myriad networks and channels like Apple Music, Spotify, Netflix, YouTube, Hulu Plus, Pandora, etc.
However, Apple Music is not among the channels that you can stream directly on your Roku, because Apple has a norm of being very special. So, how can you get Apple music on Roku?
Here is how to play Apple music on Roku
You need NoteBurner Apple Music Converter to record and convert Apple Music files, downloaded music and audiobooks from Apple Music or iTunes to WAV, MP3, ALAC, AIFF, FLAC, AAC formats that are supported by Roku.
Follow this detailed tutorial that will guide you on how to stream Apple Music on Roku. You have to download the Apple Music Converter before anything else.
Download and install NoteBurner Apple Music Converter. After that, launch the software
Add apple music songs. To do this, click the button that is marked "+" to add music. After that, it will open a window that contains all the songs that you have downloaded from iTunes. Alternatively, you can also drag and drop the songs from iTunes to the NoteBurner
Choose output format. After adding the songs successfully, click the button that is market "Setting" to enable you customize the output settings
Download Apple music. When you complete the above steps, finalize by clicking the button that is marked "Convert" and it will be completed in a few seconds
Stream converted Apple music to Roku. You are now ready to start streaming Apple Music on your Roku device and start listening, singing along and dancing. You can stream and play the music on Roku Media Player Channel
Roku Media Player Channel is available for download in the Roku Channel Store. Use the Roku device's USB port to listen to the music files. You can also access the media server on your local network.
For convenience, save the converted Apple music files to USB drive and connect it to your Roku device to play the Apple music without any hassles. Are there other methods that you can use to play Apple music on Roku?
How to Stream Apple music from iOS and Android through screen mirroring

You can stream Apple music from iOS and Android by screen mirroring. If you are using any Android device with an operating system of Lollipop 5.0 and above, download Apple Music and start streaming with it. This is made possible by using Miracast or screen mirroring function. Follow this procedure to do it successfully:
Find the Apple Music app on Google Play Store, then download and install it on your Android device, which could be your phone, phablet, or tablet
Launch the Apple music app and log in with your Apple ID. If you do not have an Apple account, you can create one to be able to log in
Continue by opening the notification panel. You have to slide it down to open
Go to the settings and find the cast option in the menu settings. Click to turn it on. You should ensure that your Roku and Android device are connected. They should be using the same WiFi, which is their point of contact
Your Android device will search for available nearby devices for screen casting. When you see your Roku device having been detected by your Android device, choose it
Proceed by launching the Apple Music app on your Android gadget
After this, you are now ready to play your favourite Apple Music tracks on your Roku streaming device
Using iOS devices to play Apple Music on your Roku
Using iOS devices to play Apple Music on Roku is not different from the Android device's method. The only difference is the operating system, but everything else is identical as you will see in the following procedure:
Download the Mirror for Roku app from the Apple Store and install it to your iOS gadget
Add Mirror for the Roku app on your iOS gadget
Launch the app on your iOS gadget
Allow it to search for the nearby available gadgets and after finding them, choose your Roku device from the list
Permit the Mirroring connection by tapping on the Start Mirroring option
Choose Start Broadcast
Continue by launching the Apple Music app on your iOS device and log in with your details if you have an active account. However, if you do not have an account, you have to create one before proceeding, so that you can get access
By now, you are already done, and you can start playing any track of your choice on your iOS device and the Apple Music will be played on your Roku
Screen mirroring Apple Music from a computer
You already know how to stream Apple music on your Android and iOS devices. What about doing it with your computer?
First of all, you can screen mirror your PC or laptop, and listen to your favourite tracks from Apple Music on your Roku.
Open your computer's web browser, e.g. Google Chrome, Mozilla Firefox, Opera Mini, etc., and visit this this website: music.apple.com
Log in with your Apple ID if you already have one. If you do not have, create an Apple account
Press the Windows + P key on your computer keyboard
Choose the Connect to a wireless display option
Select your Roku device from the Connect tab
You are now free to start streaming Apple Music on your PC, and listen to it on your Roku
AirPlaying Apple Music to Roku

This is how to AirPlay Apple Music on your Roku conveniently:
Start by playing the music from the Apple Play Music app on your iPad or iPod
Open the Control Centre, and on the upper right hand, click and hold the music controls
Click on the AirPlay logo beside the song title, choose Roku gadget from the list
The song will start playing on your Roku, which you can deselect after listening on your Roku
Since Roku devices do not support Apple Music directly, you may choose to play Apple Music via AirPlay. However, you should have the following devices:
Roku Streambar
Roku Premiere (3920 or above)
Roku TV (beginning with A,C, & 7 codes)
Roku Streaming Stick+ (3810 or higher)
Roku Smart Soundbar
Roku Ultra (4640 or higher)
More info about Apple Music
Apple Music has an extensive music reservoir with a whopping 90 million songs. All these are available for you, and you can access them through your Apple gadget. The Apple songs have lyrics, Airplay and offline options, so that you can even enjoy the music offline.
There is no Apple Music official channel for Roku users. The only methods that you can use to stream and play Apple music are the aforementioned ones.
In 2003, Apple brought about significant revolution to the digital music marketplace by launching the iTune store. Fortunately, this store has continued growing over the years, and eventually it evolved into Apple Music. This is Apple's music streaming service that competes with other renowned services like Spotify, Tidal, etc.
Apple Music integrates radio-like programming and subscription-based streaming. It is an all-round service that has a flat rate subscription. However, it is quite amazing because its behemoth library has grown to a whopping 90 million songs. This is a humongous collection that you can enjoy listening to for generations.
If you use Apple devices, they come preinstalled with a Music app that you use to access this service. Some of the Apple gadgets that come with this app include iPods, iPads, and Macs. This app is also available for Smart TVs, Android phones, game consoles and streaming boxes. You can as well access Apple Music on Apple's website: music.apple.com
What else do you need to know?
The Apple Music deals in streaming only, unlike iTunes, whereby, you purchase the content that you listen to, and can even download it to your iOS gadget. Apple Music is different because the premium subscription that you make only allows you to access the store.
However, you cannot download the music, but just watch it online. Moreover, Apple Music is purely about music. There is no other kind of content that you will find in it.
Conclusion
In a nutshell, Apple Music is an extensive music store with an inexhaustible number of songs. If you want to stream Apple Music with your Android, iOS or computer, you will do it very efficiently by following the stipulated procedures. When you subscribe to Apple Music by paying the flat rate, you will have free access to 90 million songs. Try it out to have a firsthand experience.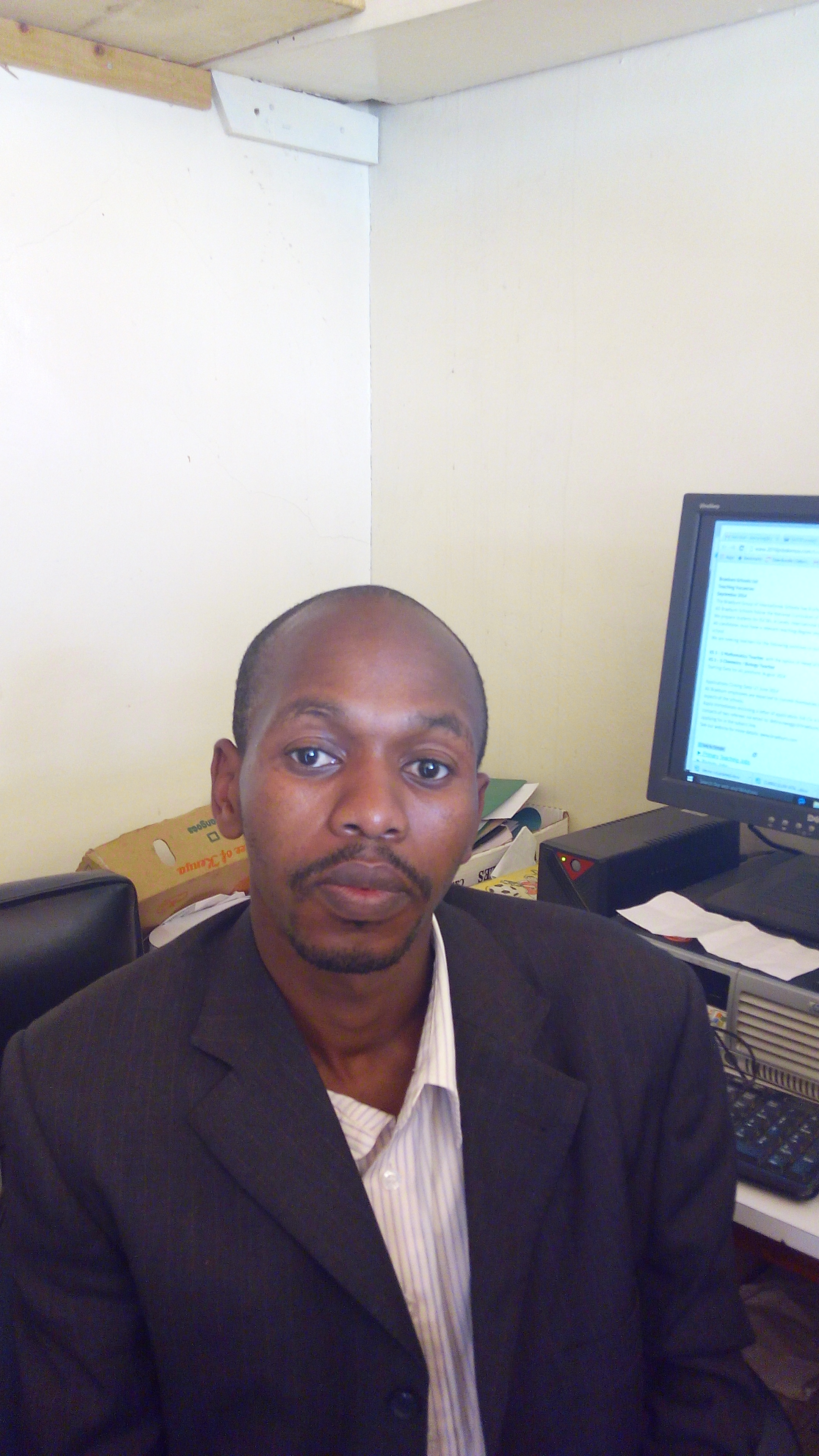 Denis is an article/blog and content writer with over 3 years of experience in writing on different niches, including product reviews, buyer's guide, health, travel, fitness, technology, tourism. I also have enough experience in SEO writing.