Since the original iPhone hit the cell phone and tech market, a few accessories have proven to be most popular. Things like headphones are essential to music listeners, and an extra set of cables to charge in places like the car, train, or office desk were things that nearly everyone was buying. For the most part that is still true today. More recently, a big trend has been buying external batteries that allow you to charge your phone regardless of where you are and what sort of outlets are around you. This gives the user mobility, and peace of mind that the electrical output situation of their current environment will not dictate whether or not their phone is charged.
More so than those accessories, a good iPhone case has been essential since the start. The Apple smartphone is not cheap, and the look of the phone outside of a protective case is so sleek that some run the risk of not putting a case on just to get that slim aesthetic. Luckily, a brand has emerged that pushes the boundaries of what an iPhone case can do, and iPhone 7 users looking for a new case that will not only protect their phone but also their style credibility will be happy to hear more about the Otterbox Symmetry series.
Otterbox: Thinking Outside the Box
Otterbox has been a leader in iPhone and Android cases through the smartphone boom and still continues to be a popular brand today. iPhone users and Android users sometimes disagree on certain things, but the protection and style of an Otterbox case seems to be a point they can both agree upon. Otterbox became popular in the late 2000s for their durable cases that came in different variations of material and level of protection. For the longest time, the two most popular types of cases were the Commuter and the Defender. The first being a case meant for someone on the go who just wants a slim case to protect their phone, but not fill up their pocket or purse. The Defender, on the other hand, was a case that was meant to endure it all; drops, spills, you name it.
Otterbox cases come with something that many companies offer in some capacity, but not to the great extent this popular brand does: Drop+ Protection. Otterbox Drop+ Protection ensures users who purchase their cases that after 24 tests and 238 hours of testing, the design of their cases are meant to protect your phone against everything. This protection is applied to their most presently popular brand of cases: the Otterbox Symmetry case. The Symmetry case combines the slim aesthetic of the Commuter and the protection of the Defender. The Symmetry is  a hybrid case with one layer of rubber for shock absorption and a hardshell layer for bump, scrape, and drop protection. The case comes in a variety of styles and prices, so we'll review a few of the popular types of Otterbox Symmetry cases for iPhone 7.
Popular Styles for the Otterbox Symmetry Case

Symmetry Crystal
The Symmetry Crystal case comes in three distinct colors: black, blue, and fractal. This case is for someone looking to turn heads with a case that grabs your eye for its sleek and colorful design, while also offering you protection against the possibility of daily accidents. This Symmetry case features an included glass screen protector that utilizes the Otterbox Alpha Glass material. The Alpha Glass screen protector is meant to keep your phone screen crystal clear while also allowing a thin sheet of glass to protect you from anything you could imagine. Spill coffee, hit the corner of a table, drop your phone entirely: the Symmetry Crystal case will keep you iPhone 7 safe and you won't experience any stress next time you accidentally drop your phone on a walk or on the way out to your car. This version of the Symmetry case for iPhone 7 is the most expensive since it comes with the Alpha Glass screen protector, but given the amount of protection in the entire case and glass protector, you will be happy you sprung for the higher end.

Symmetry Graphics
With 16 unique designs, the Symmetry Graphics series gave today's hottest designers a chance to take a stab at the iconic Otterbox case. With a lower price tag than the Crystal case, the Graphics series is just as flashy and decorated. A case like this, with this many options, allows you to express yourself in the truest fashion. The Symmetry Graphics series is a designed fit that only utilizes one piece of material to fit to your iPhone 7. Luckily, this lesser amount of material used does not mean less protection. In fact, the snug fit ensures that if your Graphics case is on your iPhone, any drop will be absorbed by the case, and no after-effects that might damage your expensive phone will pose a threat. With everything from stripes, polka dots, slate colors, and more, designers put their minds behind some of the best looking Otterbox cases around in the Graphics series of Symmetry cases.

Symmetry Disney Classics
For fans of the iconic Disney characters from over the decades, the Disney Classics series puts your favorite cartoon pals onto one of the slickest and slimmest Symmetry cases Otterbox has to offer. The Mickey and Minnie options are great because of their metallic silver background and side grips to ensure maximum hold on your phone. If you drop it, no sweat: your Otterbox Symmetry case protects you from the quickest slips to the hardest falls.
iPhone 7 Users: Look No Further
The Otterbox Symmetry line features the brand's iconic Drop+ Protection and tons of options for customizing your style without sacrificing safety. With many going on sale periodically, even the more expensive options can be affordable, and no case is even close to the repair costs you would pay to repair an iPhone 7 screen, shell, or worse, entire phone. Stay protected and styling with the Otterbox Symmetry series: a must have for iPhone 7 users of every style.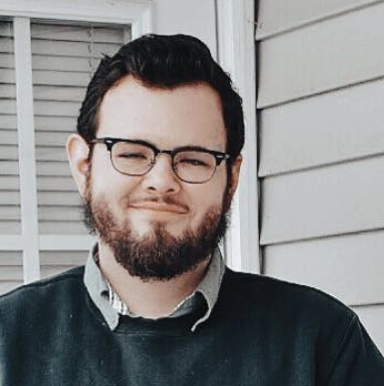 Taylor is a freelance SEO copywriter and blogger. His areas of expertise include technology, pop culture, and marketing.