The development of IP-based systems has increased the ease of using CCTV cameras. After all, you're not required to stay at a certain location to access their footage anymore. You can simply store the recordings in cloud storage and view them from your mobile device.
But for this remote access, you need to get suitable software for connecting your phone and the CCTV system. There are many viable options out there, so finding the best is often quite a heft task. So, to save you time, we have a list of the best CCTV camera software in the market in 2021.

Top 10 Software to use with your CCTV Camera
Compatibility is the most important thing to consider while choosing suitable software for your CCTV system. Apart from that, you must make sure that your surveillance system performs without any issues.
So, contact a reputable CCTV repair Dubai to fix any problems with your security camera. But, first, let's get to know the gadgets in trend in 2021. Here are some of the best security camera software you can find right now:
1. Webcam XP
This software is completely free and available for Windows devices only. Also, it's compatible with a wide range of CCTV systems from various manufacturers. Moreover, you can connect with up to 2 cameras using this software. So, it might be more suitable for home surveillance systems than for businesses.
It allows you some useful functions, such as scheduling recordings or automatic captures and broadcasting live videos. Also, you can use it starting from Windows XP up to Windows 10. So, it's available to pretty much all Windows users today.
2. Security Eye
Looking for professional software to use with your CCTV system? Security Eye is surely one of the most suitable choices for such requirements. It's compatible with a vast range of CCTV camera models. You can use it to view footage from up to 64 cameras.
Moreover, this software is available free of cost and doesn't require any subscription fees. It has features that include a task scheduler, SMS and email notifications, and more.
Apart from recordings, this software also allows you to view snapshots. And, that helps you save a significant amount of storage space. Also, there's no recording limit in this app as of now.
3. Shinobi
Many end-users would look for easy-to-use software for their CCTV systems. In that case, Shinobi is surely among the best options that can fulfil that requirement. It will take very little time for you to learn how to use this app. Apart from that, it's available for pretty much all systems. So, you can get it for Windows, Mac, as well as Linux devices.
What does it have to offer you? First, you can use it to broadcast a single CCTV footage through multiple devices. Also, it records them in an MP4 format to suit mobile devices as well. You can choose between a paid and free version of this app.
4. NetCam Studio
This is yet another suitable choice for Windows users. You can choose between a free and a paid version. The former allows you to connect to as many as 64 sources. Apart from that, it sends notifications on your device for 250 days. The free version, on the other hand, can work with 2 sources. Also, you can use this version as long as you want, though it'll stop sending notifications.
Also, you can view recordings on a browser instead of the app, that too without the need for any plugins. You can buy an upgraded version for this app, in case you upgraded your CCTV system, too.
5. Eyeline
Need powerful software to record from a large number of feeds? With Eyeline, you can record from up to a hundred of them. So, it's a perfect choice for large businesses and corporations as well as for homes. This software also helps you save space by recording footage only when your camera detects something. Apart from that, it also alerts you through emails and SMS.
You can also choose to view real-time recordings if you want to. Moreover, Eyeline also allows you to save recordings for viewing later by compressing them. The system compatibility of this software ranges from Windows XP to Windows 10.
6. WardenCam
Want suitable CCTV software for your smartphone? You can install WardenCam on your Android phone or tab. It allows you to easily monitor what's going on at your home or business, and that too by using your smartphone as a security camera. Moreover, it allows you to use cloud storage free of cost. It can also send you motion-detection alerts through SMS and emails.
You can use this app on pretty much all data connection types, from LTE to WiFi. And, for that, you have to install it on two smartphones. One would act as the camera, and you'd view the recordings on the other.
7. Security Camera CZ
This is yet another reliable CCTV app for your Android device. You can use it to monitor your home and your business with an old smartphone. Like the previous app, you can enable motion detection alerts on this one as well. Also, you can download and use it completely free of cost.
Apart from other features, this app also features two-way audio. And, it also enables you to activate your CCTV system's siren. Now, as you might know, Windows systems are increasingly becoming compatible with Android apps. So, you can install Security Camera CZ on your Windows PC as well.
8. iDVR-PRO Viewer
Looking for a suitable CCTV app for your iOS device? You can get the iDVR-PRO Viewer for free on your iPhone. This app allows you to view recordings from up to 16 cameras at a time. You can view single or multiple cameras, as per your requirement.
In the latter case, this app displays the footage in grids. Also, it can stream them in HD quality to ensure better monitoring. Apart from iOS, this app is available for Android devices as well. However, you can only use it for analog CCTV systems.
9. Zavio IP Camera
As the name suggests, this app is meant for IP-based surveillance systems. Also, it's one of the best of its kind that you can find for your iPhone. But, it's compatible only with Zavio IP cameras.
Apart from that, it provides you with crystal clear footage. You can also use it to view live recordings from your surveillance cameras. Moreover, it also has essential features such as message alerts, alarms, and more. Overall, this software has reliable performance and is quite easy to use.
10. iSpy
This app comes with a wide range of features apart from playing your CCTV recordings. It's easily one of the best apps you can find right now for your security camera system. Also, it's compatible with a wide range of CCTV products, like most other software listed here. Being freeware, this software is open source.
Apart from that, some plugins for this app allow you to scan barcodes, licence plates, and more. You can install it on pretty much all systems, including Windows, Mac and Linux. But, the installation process might differ for each of them.
Also read: Smart City Trends and Concerns over Data Privacy
Lastly…..
The above-mentioned software is the best for using with your CCTV system. Some of them even enable you to turn your phone into a security camera. You must choose the one that you find the most suitable for your requirements; regardless, they'll provide you with good results.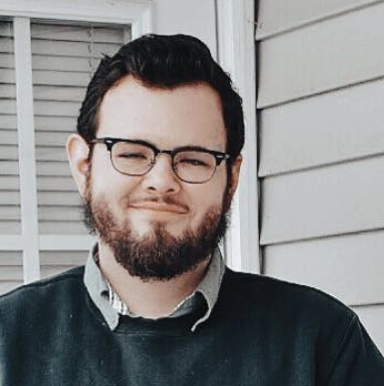 Taylor is a freelance SEO copywriter and blogger. His areas of expertise include technology, pop culture, and marketing.