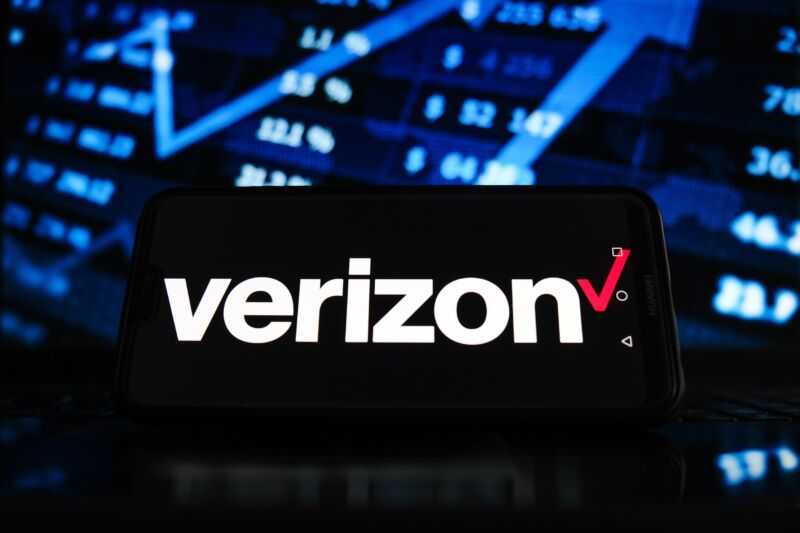 If you are making use of Verizon, you may be encountering an error message that says, "Syncing messages temporary background error." This message pops up now and then. And this can be irritating. We all are busy, and messaging has become an important part of our life.
So, if an error like this pops up too often, it becomes difficult to deal with. But fortunately, the best thing is that it can be easily fixed. We will clear out everything in this article about this problem right from scratch.
What is Verizon temporary background processing?
Firstly, one thing needs to be understood that it is a rare error and is only experienced by users of some particular smartphones. Most of the people who have been using Samsung Galaxy S9 and Samsung Note 9 have encountered this error. But it is experienced by users of few other devices as well.
The error that says "Syncing messages temporary background processing" occurs only when people make use of the message application of Verizon, Message+ app.
From the technical aspect, it is not any big issue. It is a simple reminder that tells the people that their smartphone is processing or carrying out some background tasks associated with the remote server. It also happens because of Syncing with the remote server. It happens so that all the messages from the remote server get shown on the particular device that is requesting them.
Thus, if you are getting this error message, there is nothing to get worried about. But again, if you want to fix the problem to avoid seeing this message, again and again, you need to follow few tips. Some of the popular fixes are given below: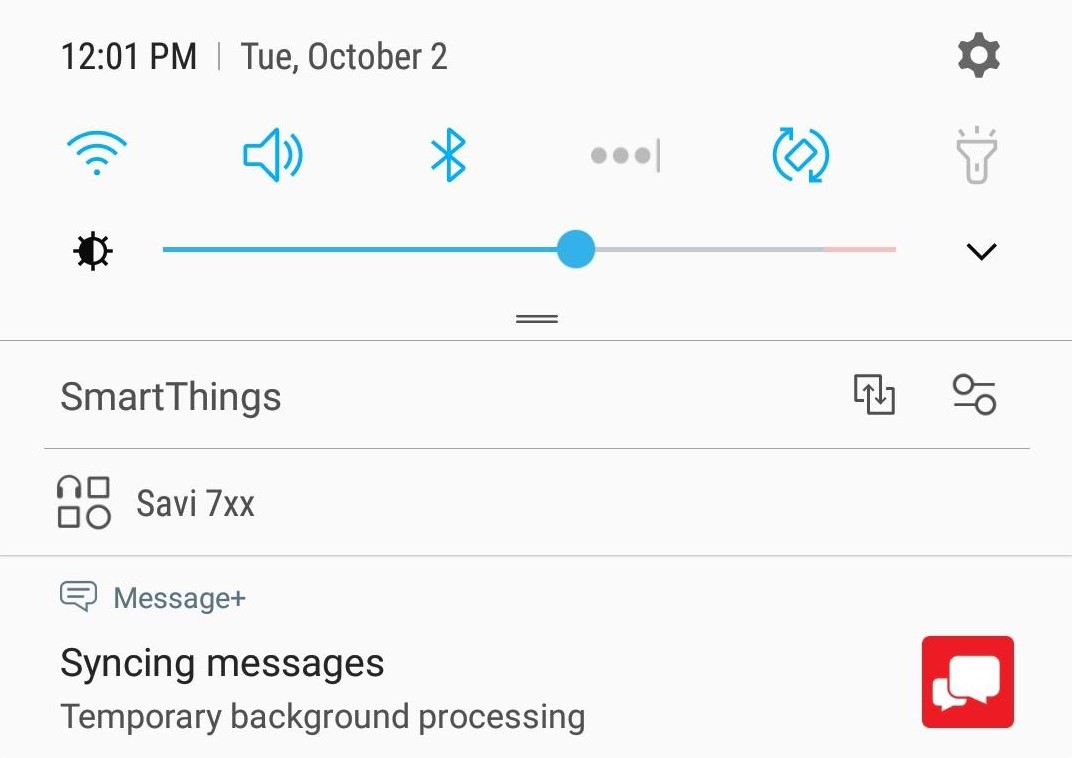 Disable the Notification
When you encounter the notification of Message+ Syncing messages temporary background processing, you can turn off the future notifications.
For doing this, you can tap on the notification that you see. There you will be able to see an option to disable it. This will make sure that your device does not send this kind of notification in the future.
And unless Verizon makes any further changes to their firmware, this can easily fix your problem.
Forced reboot
A forced reboot is one of the best ways to fix several minor bugs that emerge when a device runs continuously for a long time. So, to fix this problem, you may try rebooting your device manually.
This particular process stimulates the pull of a battery and refreshes the system when restarted. If you have an older smartphone, you can simply remove the battery and again put it back and switch on the device for refreshing the system. In the case of Samsung phones, you can easily calibrate the battery to do away with the issue.
But, for the newer devices, you need to opt for a forced reboot. To do it effectively, you need to follow the following steps:
Step 1: You will need to press and hold the "Power" + "Volume Down" button for about 10 seconds or wait until your smartphone power cycles. You need to allow a couple of seconds for the "Maintenance Boot Mode Screen" to appear.
Step 2: Then, right from the "Maintenance Boot Mode Screen," you will need to tap on "Normal Boot." For cycling throughout the available options, you can make use of the volume buttons. And for selecting your preferred option, make use of the "Power" button.
Step 3: After that, you will need to wait for at least 90 seconds for the reset process to get completed.
Delete the data of the app
If you have already tried both of the steps mentioned above, but you are still receiving the syncing message+ temporary background processing error, you may get rid of it by deleting the overall data of the Message+ app. Or, if you think that this error is taking place because of any unknown bug inside the app, you can do the same.
For returning the Message+ app to its default settings or for clearing the Message+ app data, follow the given below steps:
Step 1: First of all, you need to open the "Settings" app.
Step 2: Then, you will need to tap on "Apps"
Step 3: After that, click on "More Settings." You can easily find this option in the upper right.
Step 4: Tap on "Show system apps."
Step 5: A long list of your system apps will be displayed to you. Scroll through them until you find the Message+ app.
Step 6: Tap on it.
Step 7: Then, you will need to click on "Storage."
Step 8: Click on the "Clear Data" button.
Step 9: After that, you will have to restart your smartphone.
Step 10: Now check if the problem still exists or not.
This will get rid of all the app data that was stored and will also fix any bugs that have developed over time. But one thing is to be noted that, after clearing the data of your Message+ app, you will lose your messages. Thus, it is a good idea to keep a backup of your messages before following the above steps.
Contact Verizon
If you have tried all the above-mentioned things, and still the problem exists on your device, and you are still encountering the Verizon message+ syncing messages temporary background processing, you need to contact Verizon customer care and report the bug to them for getting the issue resolved.
Make use of another messaging app
Until the issue gets resolved, you can make use of alternative messaging apps. It is better to try your hands on the default messaging app that comes with your smartphone. You can also download any other messaging app from the Google Play Store. Even Google's own messaging app can also be put to use.
Conclusion
People are getting busy day by day. And messaging apps are becoming a significant part of our life. A simple message can save a life. Although the technologies associated with messaging are evolving, they are not still up to the mark. But changes will be made, and new features will be introduced that may obliterate these kinds of problems in the future.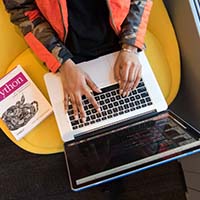 Nancy is a journalist with passion for technology. In her 12 years of experience, she has crafted some of the most detailed pieces that describe the importance, benefits, and progress happening in the technology world.