For the amount of times throughout a day that iPhones are utilized for the number of things they can do, it's no surprise people go to great lengths to protect them. For the amount of money you pay, whether it be up front or in monthly payments, you should keep your iPhone save at all costs. That being said, you don't want to lose your iPhone's sleek aesthetic or slim body. That means many iPhone users are always looking for the best case that meets in the middle between safety and visual appeal.
iPhone 6 owners have looked for a long time for a case that does it both. The best part of owning an iPhone is it seems like millions of cases are out there, but it can be tough to sift through them all online. One brand that has stuck out above the rest is Spigen, and many search for their cases when shopping for an iPhone 6 case to protect and style their phone.
What to Look for in a Case?
A few things are crucial when looking for a case for your iPhone 6 case.
Protective Shell
Every phone case, whether you buy a $100 case or a $10 case utilizes a shell. The shell is the part of the case that holds your phone in with a material, often made of plastic or rubber. Softshell cases are usually cheaper, and offer less protection than hardshell cases. The shell is designed to take damage and absorb it when you drop or slam your phone on a hard surface. Hardshell cases made of plastic, usually made of plastic or another tough material, are more reliable for accidental drops.
Case Material
Plastic and rubber aren't the only types of materials you'll find while searching for an iPhone 6 case. Leather is a popular material on cases because it resembles other accessories like wallets and purses. It also holds up well for drops and nicks. Aluminum is another popular material because it resembles the sleek, futuristic look that iPhones have when they are left out of cases.

Grip Textures and Form Fitted Cases
For rubber cases that lack the strong absorption and durability of other materials of cases, but there are two benefit for their sleeker design. First, rubber cases and even some thin plastic cases are very thin, meaning that your phone's natural shape won't disappear in the case. For some thicker plastic cases, you can see that the phone almost doubles in size, which despite its extra safety, can be a little annoying. For some, it is not a big deal, but you may find it hard to fit in your pocket or purse as you go around and about your day.
The other huge benefit to slimmer cases is an added grip texture. Rubber cases often have added designs on the back of the phone that are crafted carefully to be easier to hold and place on things like dashboards or tables. This helps if you find yourself out and about a lot during the work day or during time off with friends and family. If you place your phone on a slanted surface, you would be upset to find that it slid off and damaged your screen or phone. Grip features allow you peace of mind that your phone will not slide when you look away for a moment.
Great Spigen Cases for your iPhone 6
The iPhone 6 leather fit case from Spigen is a great looking case that gives you peace of mind for protection and style. The synthetic leather used in this case is slim and does not add extra size to your phone. While it looks slim, you can be assured that it is safe as well. The synthetic leather encompasses a polycarbonate shell designed to absorb shock. An inner fabric that is up against the phone's body while it is in the case keeps it from scratching, meaning three layers of protection keep your phone safe. With 5 stylish colors to choose from, a leather case is a great way to keep your iPhone 6 safe and still make a statement.
The Aluminum case for iPhone 6 by Spigen is a great option for those who want to keep their phone's sleek style with some added protection included. Aluminum metal is cut to keep the original iPhone shape and style, but still contains polycarbonate for extra crash absorption. Cut outs near the ports on the phone are large enough to support both Apple accessories and third party cables. In the middle of the back of the case is a cut out for a stylish anodized aluminum color splash that comes in gold, silver, and two shades of gray. The best part of this case is that the aluminum fits so snug, that any fall or bump will all be taken in by the case, not the phone. The design is meant to leave you worry-free.

The liquid air case from Spigen looks like no case you have ever seen. A state of the art flexible TPU design allows your iPhone 6 to take any bump or scratch with ease, all being protected by the case. A thermoplastic design allows for great protection, with black and gray options coming with an added grip feature for maximum sticking power. Utilizing air cushion technology, the liquid air phone case from Spigen for iPhone 6 is soft and comfy for your phone, and safe and secure for your worries.
Why do iPhone 6 owners Choose Spigen?
Simply put, the best looking cases aren't always the most protective. Spigen cases for iPhone 6 handle safety and style so well you will not feel like you are giving up one for the other. With design styles for every iPhone owner's personality, each case is designed with durability in mind without sacrificing the sleek style of the iPhone 6. You can browse the cases above and all Spigen iPhone 6 cases on their site, and it's guaranteed you will find something that works for you.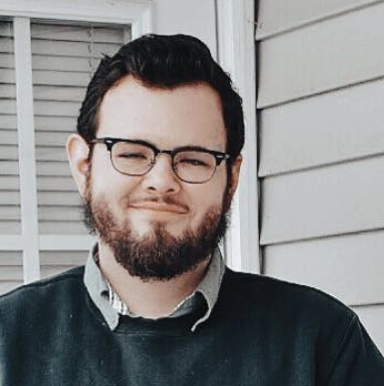 Taylor is a freelance SEO copywriter and blogger. His areas of expertise include technology, pop culture, and marketing.